EDIT MAIN
A Message from Jeffrey Greenley, Superintendent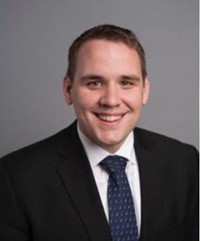 Thank you to the wonderful students, faculty, staff and alumni for the warm welcome they have extended to my family and I as we transition to beautiful Belpre, Ohio and begin our service here. My wife Stephanie and I have been married for 11 years and have three children Stratt (9), Jada (7) and Olivia (2) – the older two are looking forward to beginning their studies at Belpre Elementary next month. I have a bit of an eclectic background having served as an assistant attorney general for Ohio, a JAG officer in the Ohio National Guard, a classroom history teacher and as a frontline cast member at the Pirates of the Caribbean attraction in Walt Disney World. We've lived in a lot of places and I've served in various capacities and I look forward to leveraging all of my experience and network to support Belpre City Schools continue its proud tradition of serving all students.
Hopefully I have seen a few of you during my recent visioning meetings across the community. We live in an increasingly fast paced and transforming world - one that changes so fast that some researchers believe that the total volume of knowledge across the world doubles every 12 months. What a staggering thought! Technologic innovation will continue to automate jobs and increase our global interconnectivity creating a world which will be very different from the one many of us grew up in. The task for our community is to understand the reality of our ever changing world and to reflect on our current approach to teaching and learning. In a nutshell, are we preparing our students to be successful in an economy which many predict look very differently than the one we have today?
Consider that our students are forecast to have 10 job changes over the course of their career and, incredibly, 8 of them do not currently exist in the world today. As an illustration of this prediction, our recent graduated Class of 2019 began their journey with us 13 years ago before the iPhone or Facebook were invented and when wireless internet was in its infancy. These three innovations alone dramatically changed our economy and even the most basic ways that people interact. What will await the Class of 2032 which enters our doors next month? What steps can we take as an organization now to help prepare them for those challenges?
We are working with our stakeholders to create a Portrait of A Graduate to guide that conversation. We have been busy meeting the past few months with community members, teachers, city leaders, business owners, church congregations and as many people as possible to examine how our world is changing and what we can do to best prepare our students. We will continue to have that conversation and we would invite all of you to work with us to craft our vision for the future of our students. We look forward to the collaboration!
Respectfully,
Jeffrey S. Greenley, Superintendent