EDIT MAIN
A Message from Jeffrey Greenley, Superintendent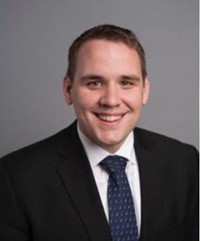 It is hard to believe that it has been an entire year since my last opportunity to update all of you on the work we are doing at Belpre City Schools. My article last year highlighted our initiative called Portrait of a Graduate that has better defined what we want students to know, who we want them to be, and how we want them to interact with others when they leave our organization. Many thanks to all of you who took the time to attend meetings, weigh-in, and help shape the final product. I am happy to report that the Board of Education unanimously approved the Portrait in February and update all of you on the district's next steps.
Throughout this process, I have referred to that classic vignette from Alice in Wonderland where Alice asks the Cheshire Cat which direction she should take upon finding a fork in the road. The Cat responds by asking where Alice would like to go. When Alice cannot answer, the Cat cheekily responds that it doesn't matter which path she takes if she doesn't know her final destination. The Portrait of a Graduate has given us more clarity on what we want our students to look like when they leave us after their 13 years with us. The hard work ahead is what moves our district will make, which direction we will choose at the fork in the road, to get there.
Our district leadership team is made up of our administrators and teacher leaders from every grade level and department in the school district. While I engaged with the community to create a consensus on a new direction, these amazing educators spent countless hours reading books, visiting other schools, and learning about possible steps forward. Their work culminated in what we are calling the Eagle Flight Plan - a four year professional development plan that is focusing on three main areas: curriculum and pacing, project based learning, and inquiry and assessment. Over the next few years, our educators will learn cutting-edge best practices as they reimagine what teaching and learning in our district looks like. Our aspiration is to give students more opportunities to engage with what they are learning to produce rather than just be exposed to content. The productive struggle of students working collaboratively together, communicating their ideas with their teammates, and innovating new solutions will be paramount to their ability to master academic content while also mastering the competencies the Portrait identifies as critical to their future careers.
We are blessed to have the best faculty and staff in the MOV who are going to lead the way on this new initiative. I cannot wait to write this article next year and share with you some of our breakthroughs and to showcase and celebrate the advances that our educators will make this year. We appreciate each and every one of you and thank you for your support of our school district. We are hard at work each and every day to better serve your family and are committed to exceed your expectations and ensure your student feels safe, loved, and supported in our district.
Go Eagles!
Respectfully,
Jeffrey S. Greenley, Superintendent