2022 marks the 150th anniversary of Belpre City Schools and is a time of transition and transformation for our district. As many of you are aware, We recently launched our Portrait of a Graduate to serve as our school district's north star and anchor of our strategic plan. In response, the district next developed The Eagle Flight Plan, a comprehensive professional development plan, to build the capacity of our educators to make appropriate adjustments in teaching and learning to align around our Portrait. The Eagle Flight Plan can be accessed by clicking here. We are taking a comprehensive look at the way we approach teaching and learning and working hard as a team to redefine and transform our approach to meet the needs of the 21st century.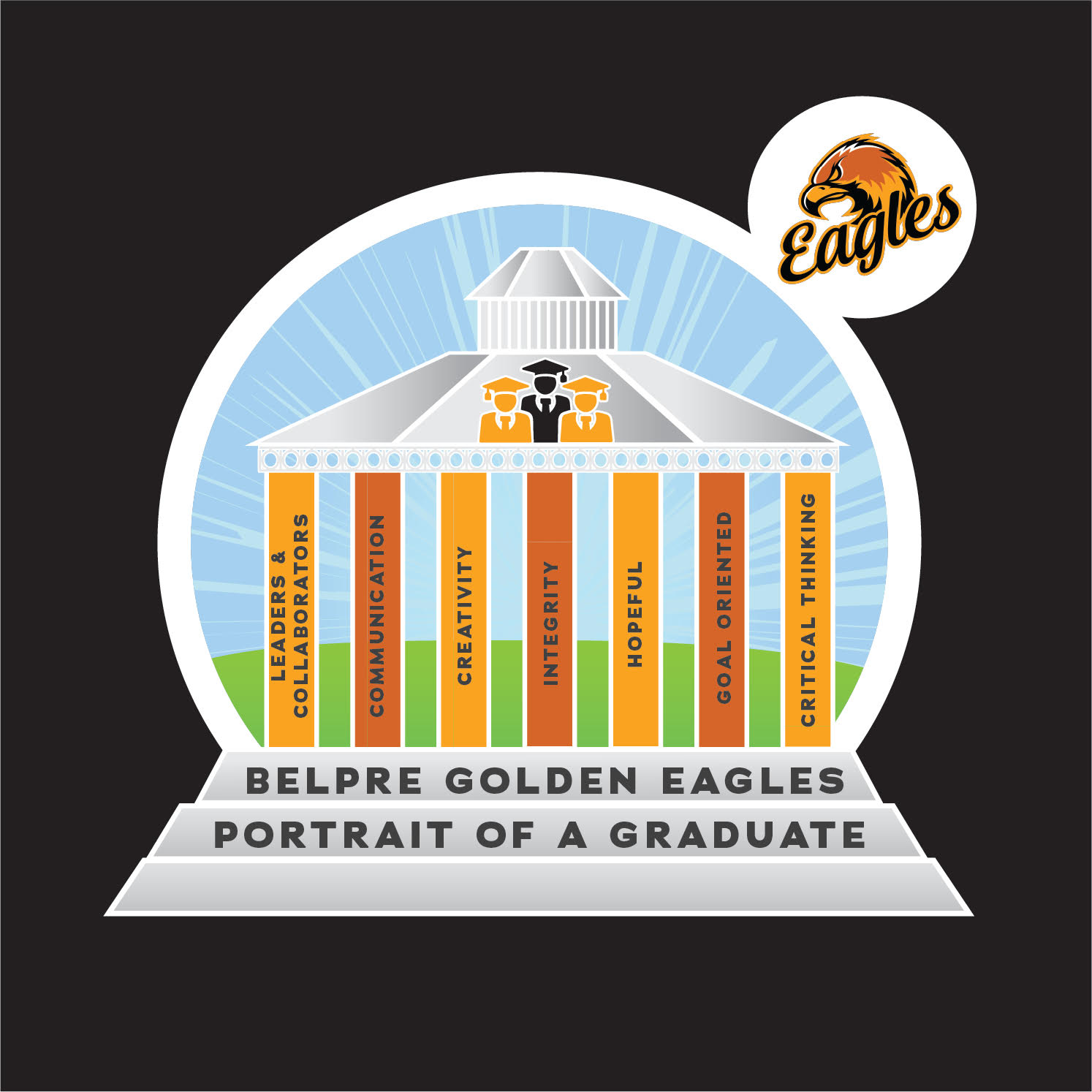 On September 1, 2021, Belpre City Schools held its first community forum to collaborate with stakeholders toward the creation of a Master Facilities Plan for the district's future. Many years ago, during a short time frame of 1952 - 1969, the district and community came together to invest in four facility projects to create our current facility structure. The return on investment from those decisions has been the memories, learning, sense of community, pride and success of our students and alumni for nearly 75 years. The time how now come for us to again re-engage with one another and contemplate the needs of our physical facilities for the benefit of our community and our students.
The Committee met on the following days and times:
September 1, 2021 (6:30 P.M.) - Belpre Elementary School

September 14, 2021 (6:30 P.M.) - Belpre Elementary School

October 5, 2021 (6:30 P.M.) - Belpre High School

October 26, 2021 (6:30 P.M.) - Belpre High School

November 3, 2021 (6:00 P.M.) - Virtual Town Hall Meeting

November 15, 2021 (5:00) - Belpre City Schools Board of Education Meeting - Stone Building
The minutes and decisions of those meetings can be viewed on the left hand side of that page. Based on the information complied by the committee, the Belpre City School District passed a Master Facility Plan during its regular meeting on January 10, 2022. This important document outlines the details and specifics of our future building footprint. We are grateful to the many citizens of Belpre who supported this committee and helped make sure we made the right decisions for the future.