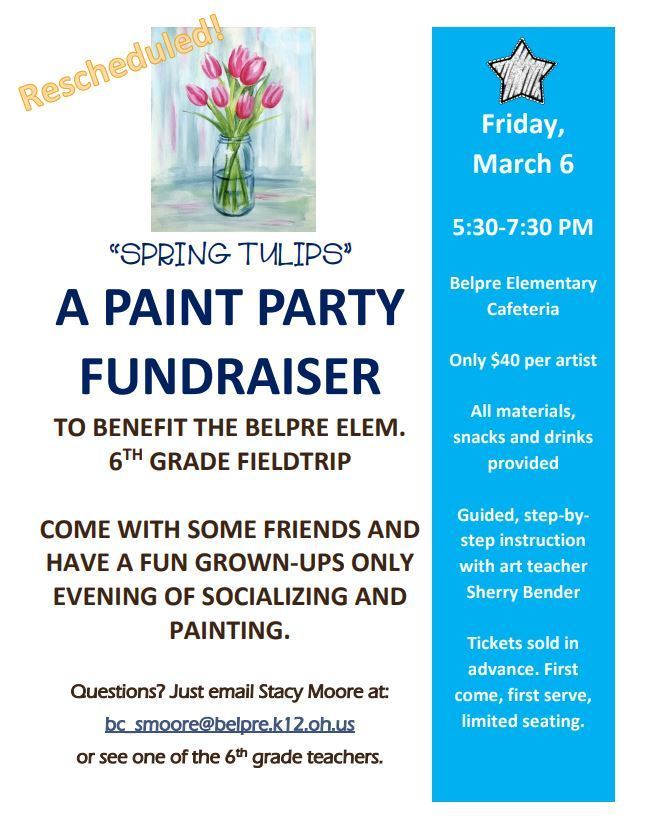 The Paint Party Is On!
Pam Hammond
Thursday, January 30, 2020
"Spring Tulips" Paint Party is a fundraiser to benefit the Belpre Elementary 6th grade field trip. We are happy to inform you that the painting party has been rescheduled for March 6th from 5:30 until 7:30 p.m. It will be held in the Belpre Elementary Cafeteria and is only $40 per artist. All materials, snacks and drinks provided. Tickets sold in advance. Email Stacy Moore at bc_smoore@belpre.k12.oh.us or see one of the 6th grade teachers.