At the outset, Belpre City Schools would like to thank Coach Lance Binegar for the wonderful work he did serving as Head Coach last year. It was a difficult challenge, one that he executed well, and on behalf of the Board of Education and our student-athletes we express our gratitude for his hard work.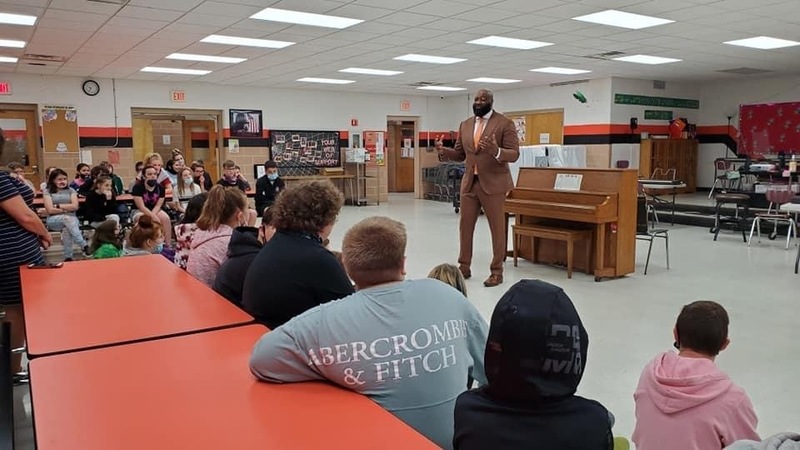 After an exhaustive search, the District is pleased to announce Coach Jimmie Bell will serve as the next head coach of the Belpre Golden Eagles. Jimmie was a standout player at Ursuline High School in Youngstown, OH and later played for the Ohio State Buckeyes where his team were two-time big ten champions as well as Rose Bowl champions in 1997. After a few seasons in the NFL and NFL Europe, Jimmie launched his career as a life coach, author, speaker and consultant. Jimmie has inspired youth across the Ohio and the MOV.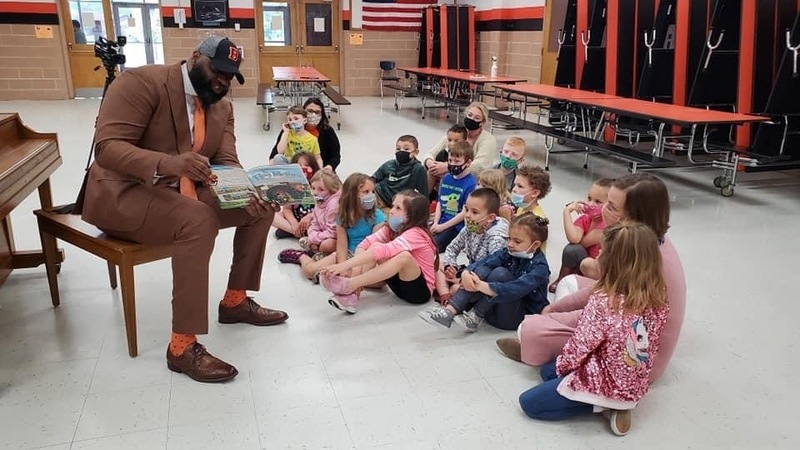 Although large in stature, somehow his heart and love for kids is even larger. He spent his first day on the job inspiring students of all ages, from Kindergarten to 12th grade, and has already begun the work of preparing for the upcoming season. Anyone interested in helping with the football program, as a coach, volunteer, media member or in any way, please reach out to bc_jgreenley@belpre.k12.oh.us and you will be connected with Coach Bell.