We are proud to present Brittany Engle the CORAS Outstanding Middle School Teacher award for 2023! Mrs. Engle received the award at the Ohio University Zanesville campus on February 22, 2023. Help us celebrate Mrs. Engle in the comment section by sharing warm wishes and the positive memories she has helped to create for our students and families!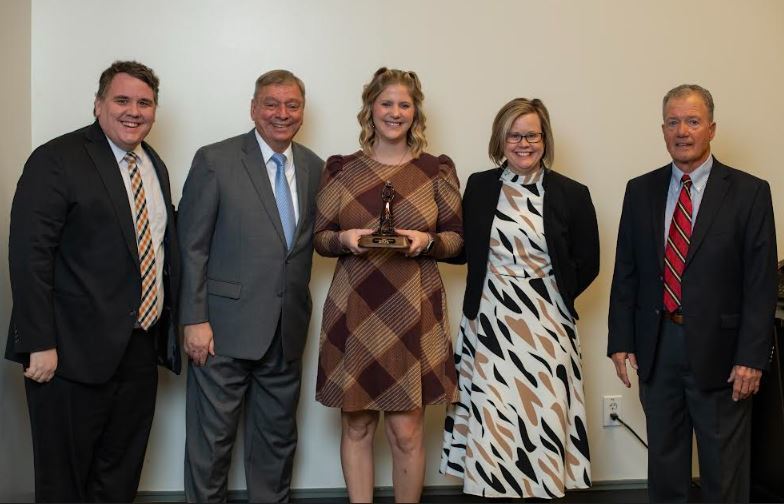 Join us this evening for conversation and planning!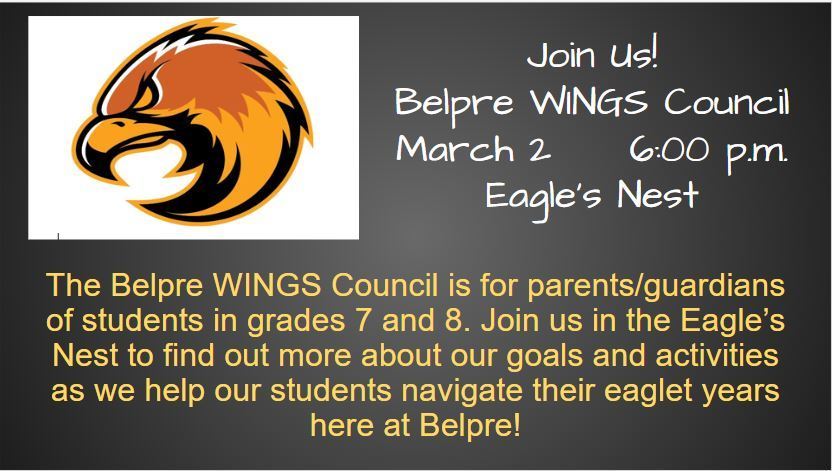 Attention Belpre High School parents: If your child participated in the Vision to Learn program and received a free eye exam and free glasses please complete this survey. A paper flier will be coming home with your child as well- please note the survey only needs to be completed once.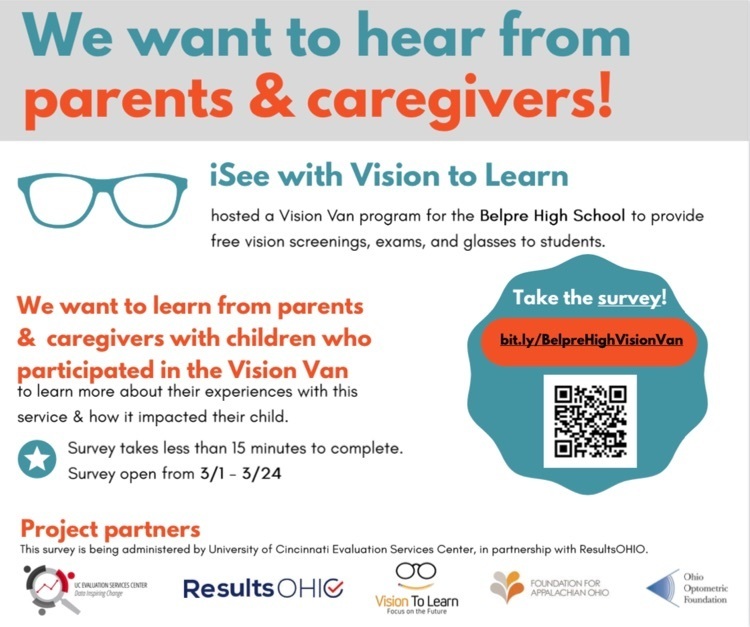 Thank you for joining us for our Belpre City Schools Virtual Town Hall. If you weren't able to join us, you can stream it on our social media pages. The slides from the presentation are available at
https://5il.co/1pywy
. Also, a draft school calendar can be found at
https://5il.co/1pywm
. Please email the Superintendent at
bc_jgreenley@belpre.k12.oh.us
with your feedback before the March 16, 2023 board meeting!

It's time! Register your child for kindergarten starting today, Wednesday, March 1, 2023! Registration is open through Monday, May 1, 2023. We can't wait to meet the class of 2036!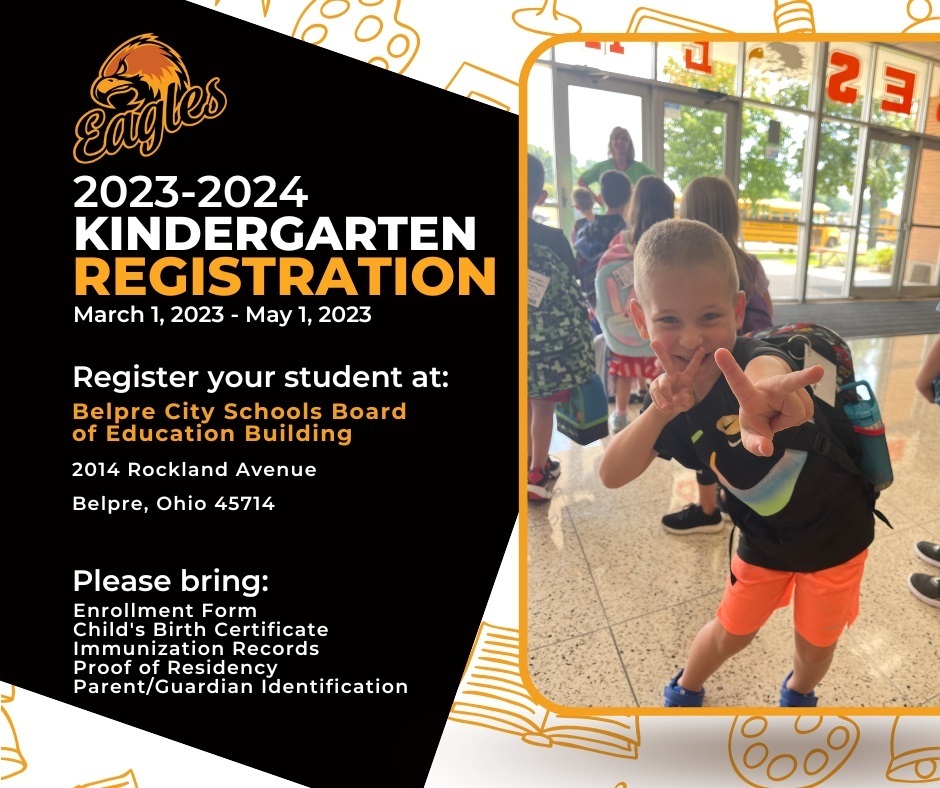 Join us tonight, February 28th, at 6:30 p.m. for a Belpre City Schools Virtual Town Hall meeting on our BCS Facebook LIVE and BCS YouTube Channel.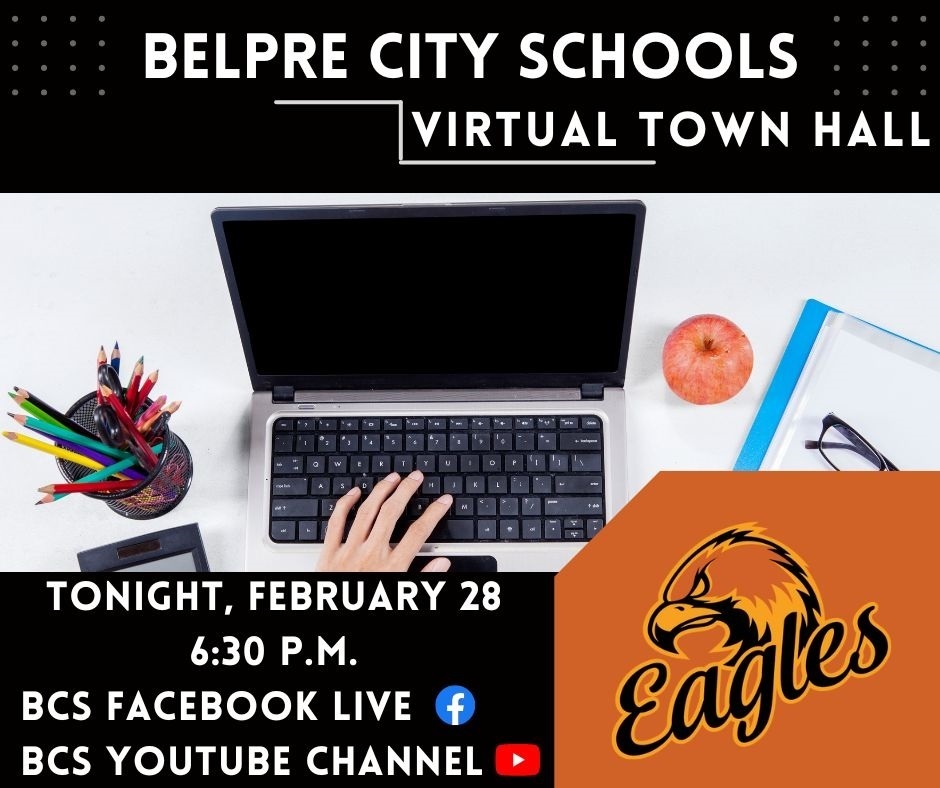 Hello Belpre High School Families, Just a couple of reminders for tomorrow's Finding My Future day during periods 1 through 5! Freshman will need to report to the high school gym for attendance at 8 AM. They should plan to bring their fully charged Chromebooks. Sophomores will need to report to the cafeteria for attendance at 8 AM before they leave on their WVUP field trip, and should plan to wear comfortable shoes. Juniors should report to their posted testing rooms at 8 AM, and will be released for the day when testing is over. Seniors will need to provide proof of outside activities or report to workrooms if they are at school. For grades 9, 10, and 12, the normal day will resume at lunch. We are looking forward to a great day tomorrow!

Don't forget: BES Class Picture Day is TOMORROW, Tuesday, February 28 for all students at Belpre Elementary School.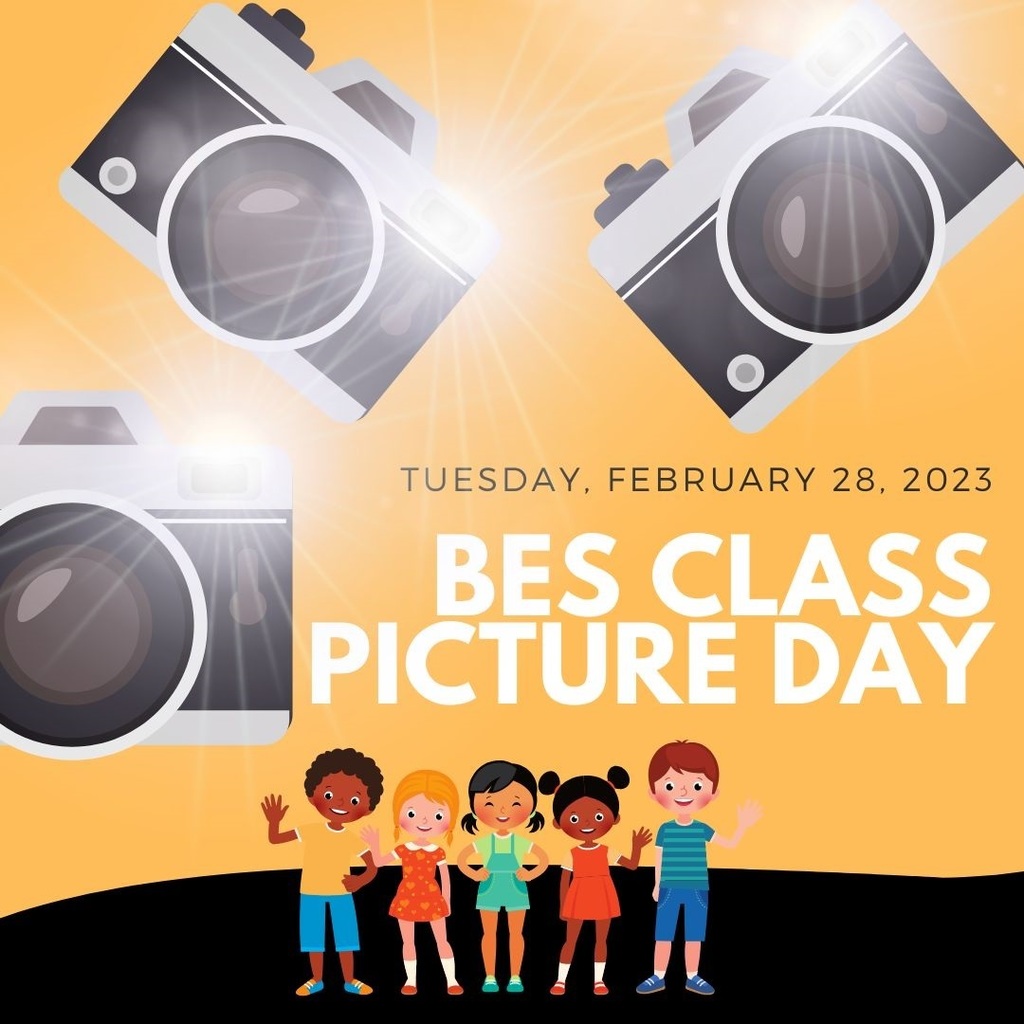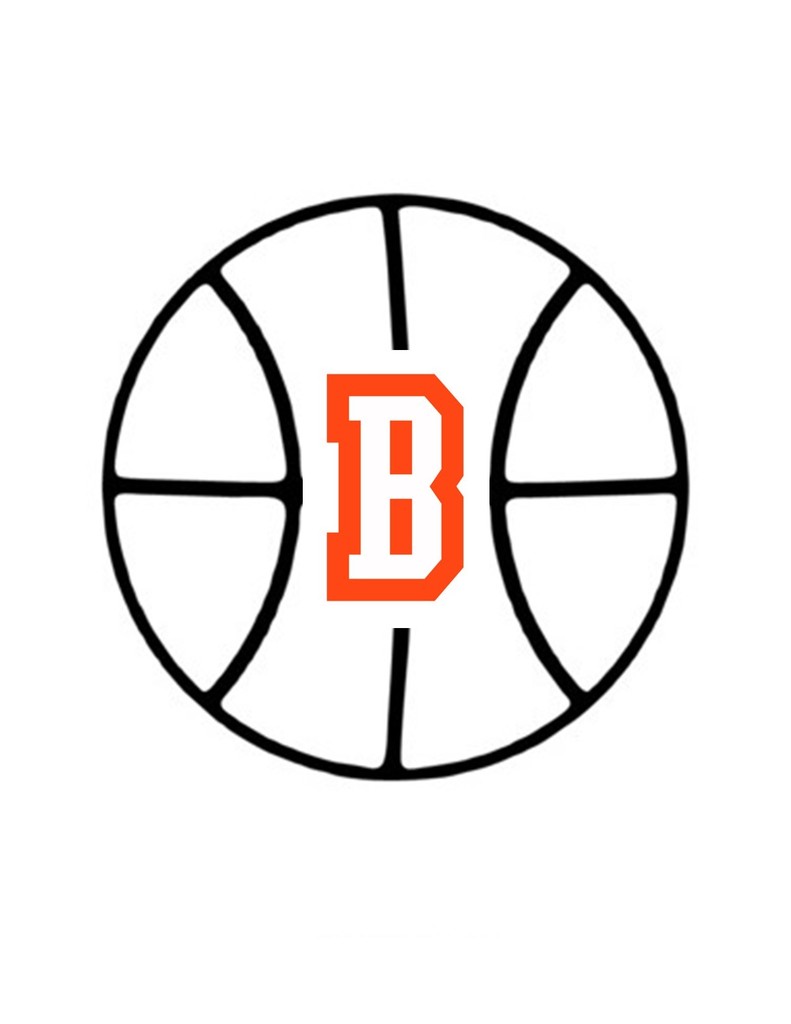 Tickets are on sale now for the Boys Basketball Sectional Final game at North Adams High School. All tickets are presale only and available online.
https://www.ohsaa.org/tickets
We are pleased to report the Belpre High School student council and selected junior high students who work with us in the Eagle Clawset recently participated in a visit to the Latrobe Street Mission homeless shelter. We were hosted and guided through the facility by mission staff, all of whom were incredibly passionate about their work! This was a very impactful event for our students, many of whom were deeply moved by the transparency of staff as they told their personal stories, and the overall positivity of the environment even while dealing with the many challenges that have to be overcome on a daily basis! The students and staff who participated in this visit left with a greater understanding of the important work that goes on there, leading to an increased desire to find opportunities to provide support and resources whenever possible as our community moves forward together! Thank you mission staff for hosting us, and for the work you do everyday to touch the lives of so many!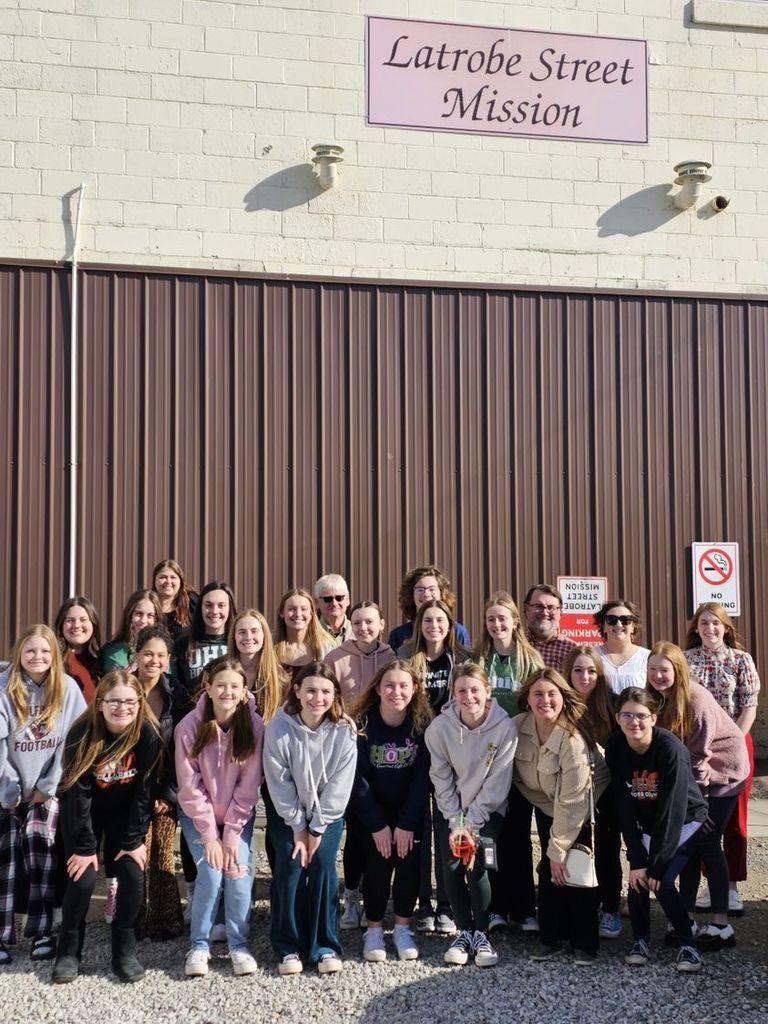 Save the date! Kindergarten Registration for Belpre Elementary School begins on Wednesday, March 1, 2023 and runs through Monday, May 1, 2023. We can't wait to meet the Class of 2036!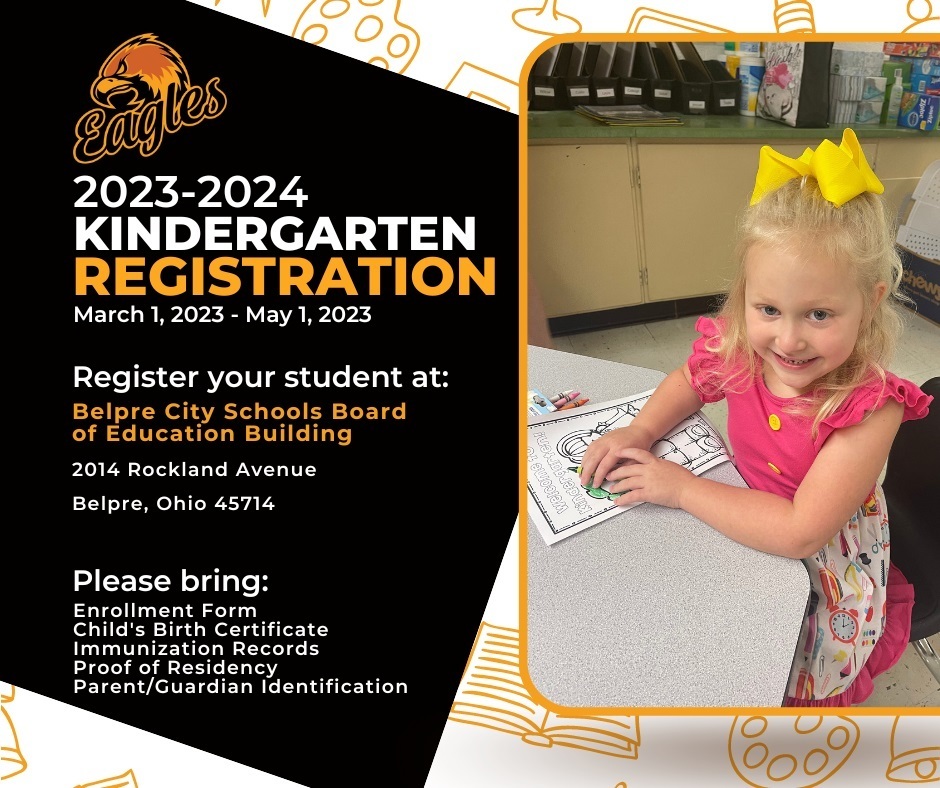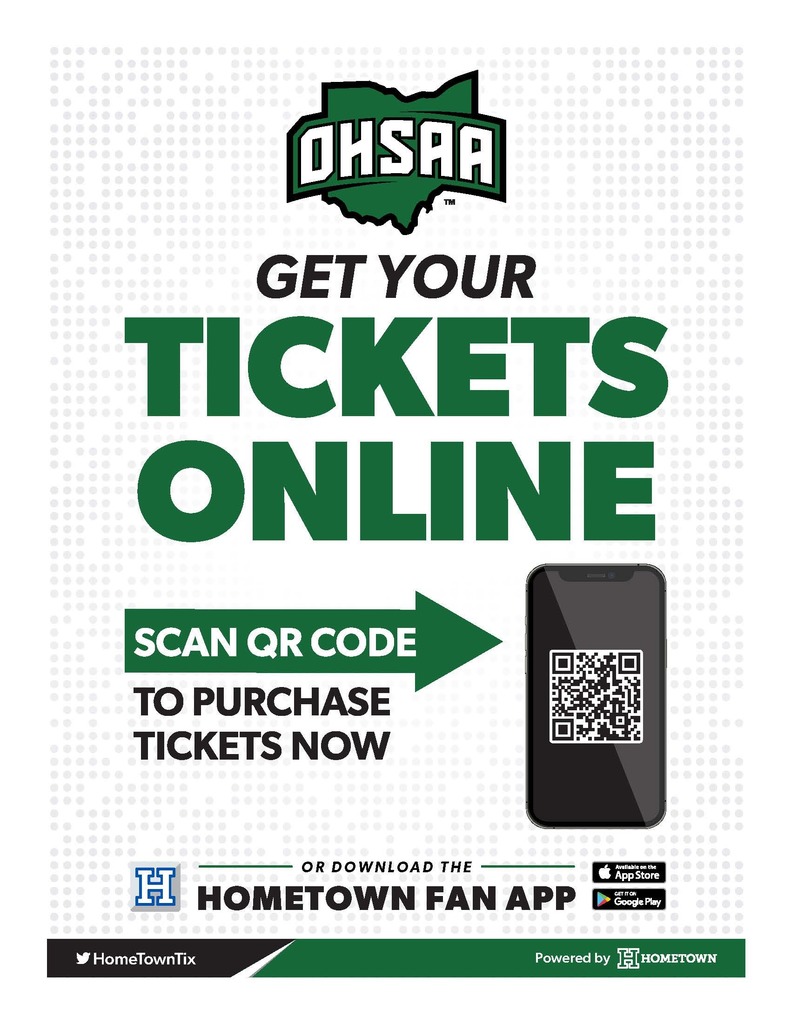 The Golden Eagle track and field season starts today! Meet after school in the Lawton Gymnasium.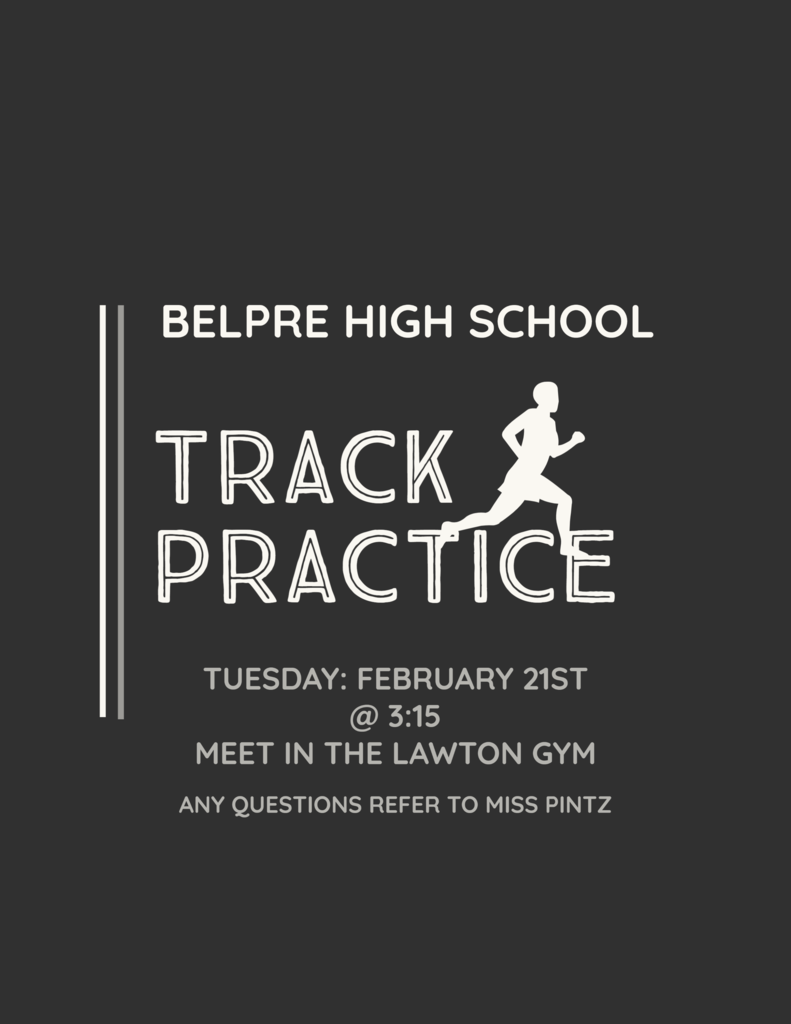 Belpre City Schools will be closed on Monday, February 20, 2023 in observance of Presidents' Day. Students will return to school on Tuesday, February 21, 2023.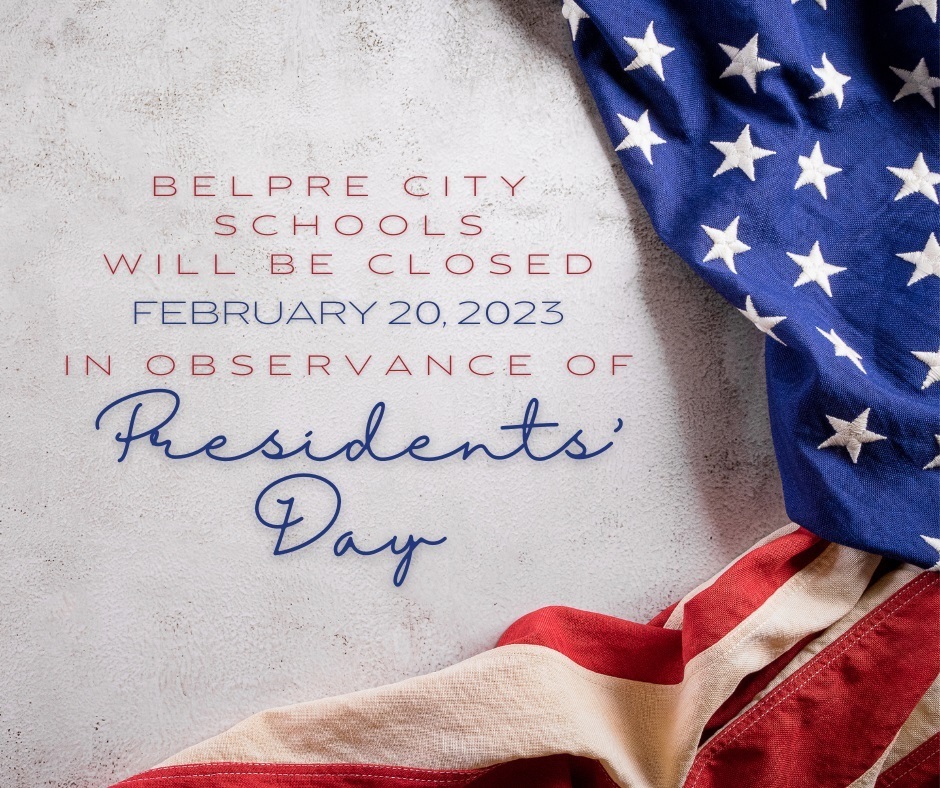 Junior high track and field practice will start on Tuesday February 21st right after school. We will meet in the Lawton gym. The first week of practice will be until 4:15 on Tues, Wed, and Thurs. We hope to see you there!

February 28th is "Finding my Future Day" at BHS! Periods 1-5 will have the activities below. For grades 9, 10, and 12, their regular schedule will resume at lunchtime and they will be expected to be in class as scheduled in the afternoon! All juniors will take the ACT at BHS. It will start at 8 AM and students will be allowed to leave for the day when testing ends. Sophomores will go on a field trip to WVUP (Leaving at 8:15 AM, they'll be back for lunch!) Freshmen will have a variety of activities in the morning, including a visit from Educational Talent Search, career/personality assessments, and leadership activities led by 9th grade Student Council. Seniors can use this day to go on college visits, job shadowing, the WVUP trip, or work at the high school on scholarships/other assignments. Proof of attendance if off-campus during their normal times will be required or they will be unexcused absent. Please contact Mrs. Miller at
bc_jmiller@belpre.k12.oh.us
if you have any questions!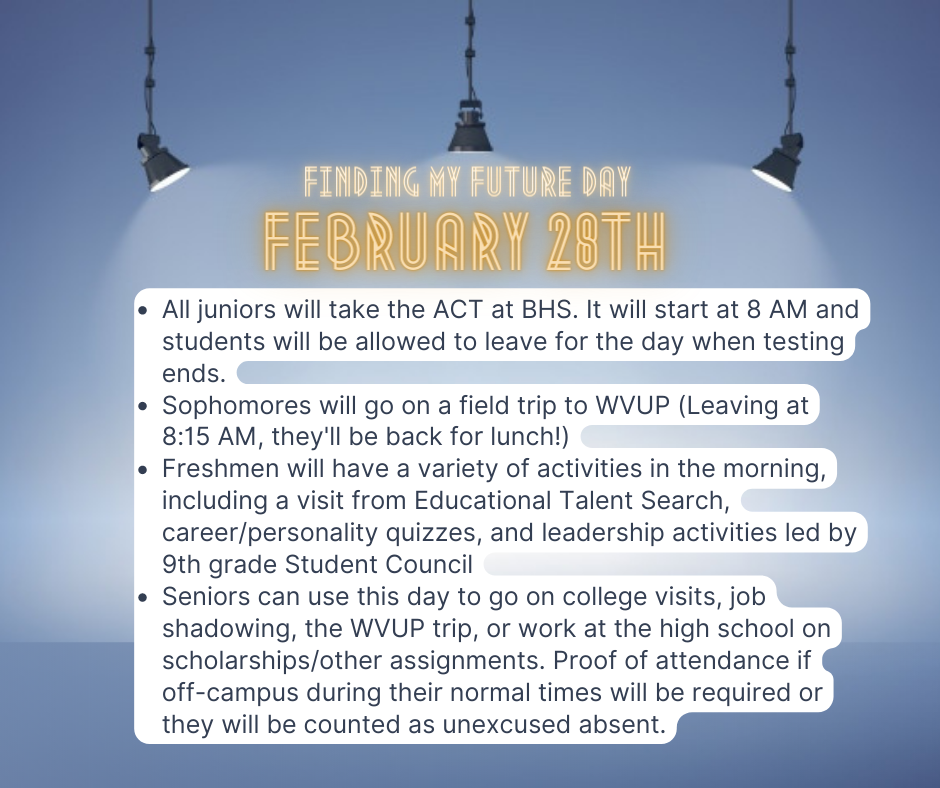 Sign ups are open for Belpre rec baseball and softball spring season. This is for all boys and girls ages 4 up thru Junior High students. Registration closes this Sunday February 19th. You can sign up thru their website at
www.belprejrbaseballsoftball.org
.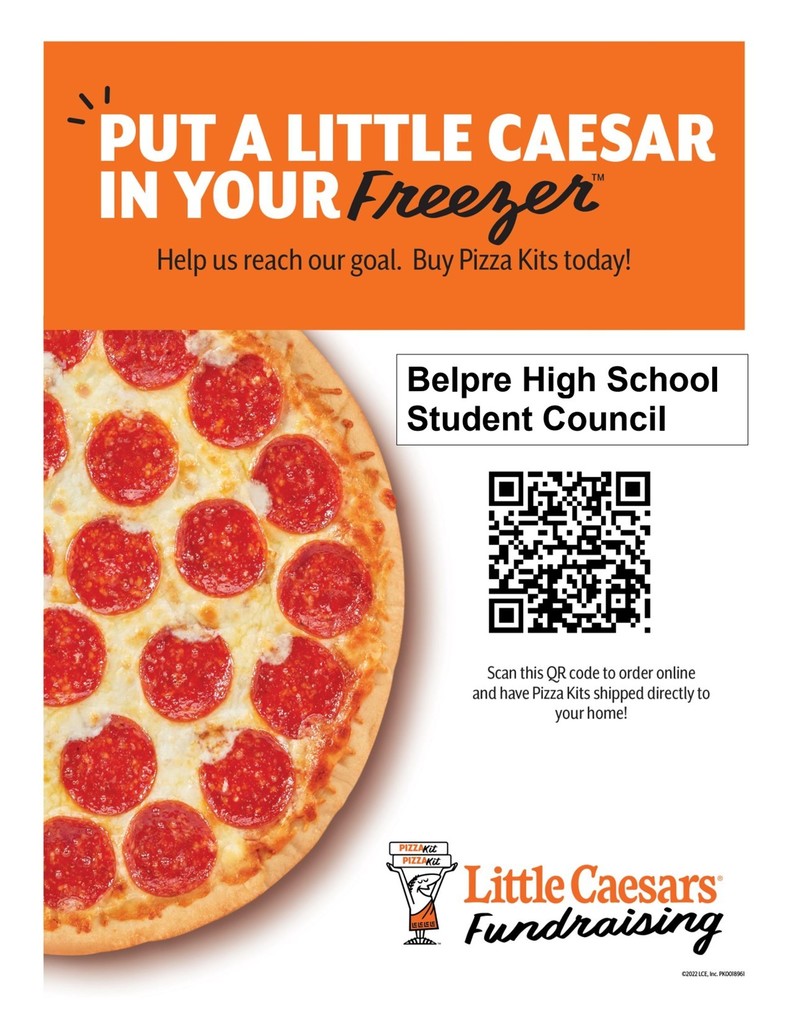 All teachers began professional development days last week with a special keynote from Molly Bestge from Cultivate 21. Molly worked with district leaders to create rubrics to support critical thinking, collaboration, communication, and creativity learning in the district. All teachers now are trained and able to use these common tools to give students consistent and precise feedback, which in turn, will grow their 21st century skills. Teachers then continued learning in their cohort groups as the district wrapped up year three of a four year professional development plan.