Incoming 7th and 8th graders can now view their schedules on Infinite Campus! The photo accompanying this post shows where to view next year's schedule for students. If you need to set up an Infinite Campus account, you can send an email to
icsupport@belpre.k12.oh.us
with your request. If there are any issues or requests to drop/add choir and/or band, we'll be happy to address them in August before school starts! Take note: 7th graders will have 12 week long rotation classes, unless they are in Choir. They will look like they overlap on Infinite Campus, but won't in real life! Hope everyone is having a great summer!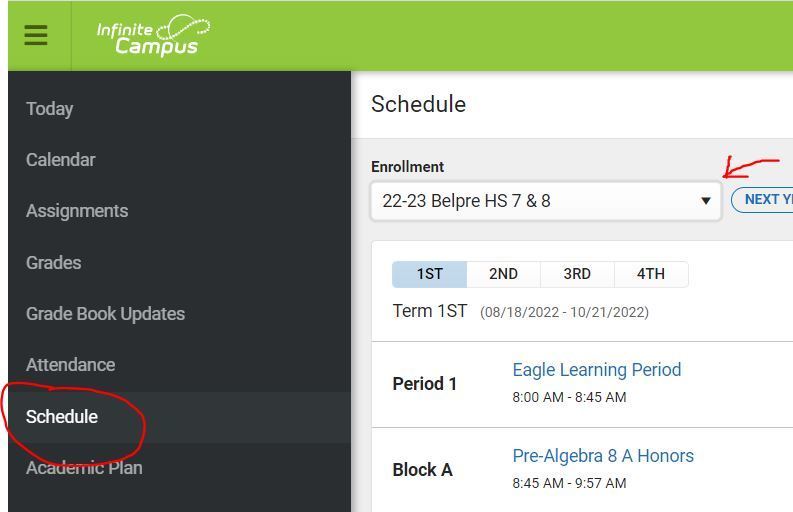 The Belpre Soccer Club is excited to announce our summer youth soccer camp for 2022.

If you missed out on getting a FREE sports physical here is your second chance! Please see the attached flyer for information and the sign up link. If you need a physical form stop by the Board of Education building to pick one up.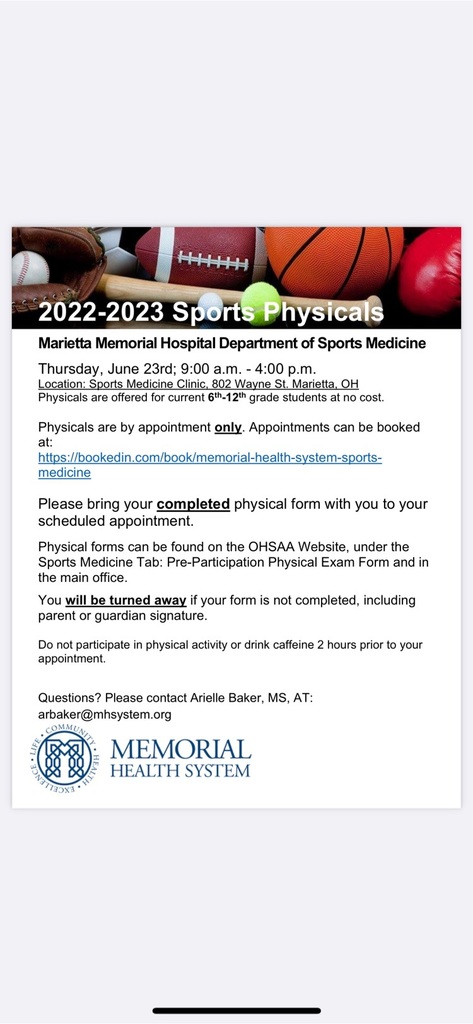 The deadline for the elementary yearbook has been extended! Don't miss out!

The June BOE meeting is Thursday, June 23rd.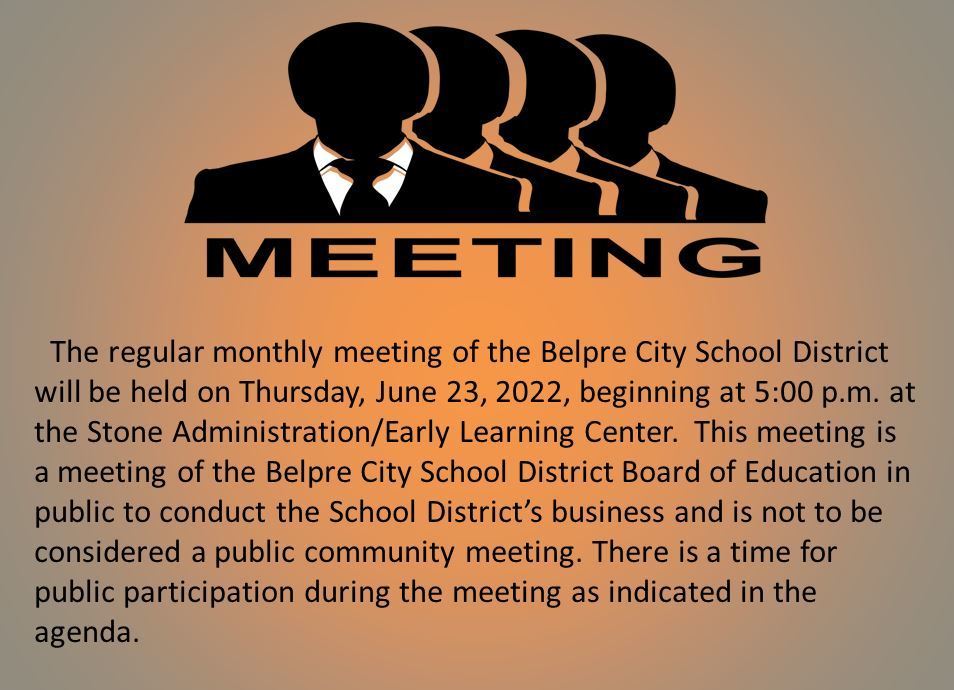 Belpre was well represented at the STEM leadership camp at Washington State Community College for the past two weeks. Mr. Jacob Carpenter and 17 Belpre students explored robotics, technology, birdwatching, construction, and many other hands-on exploratory activities!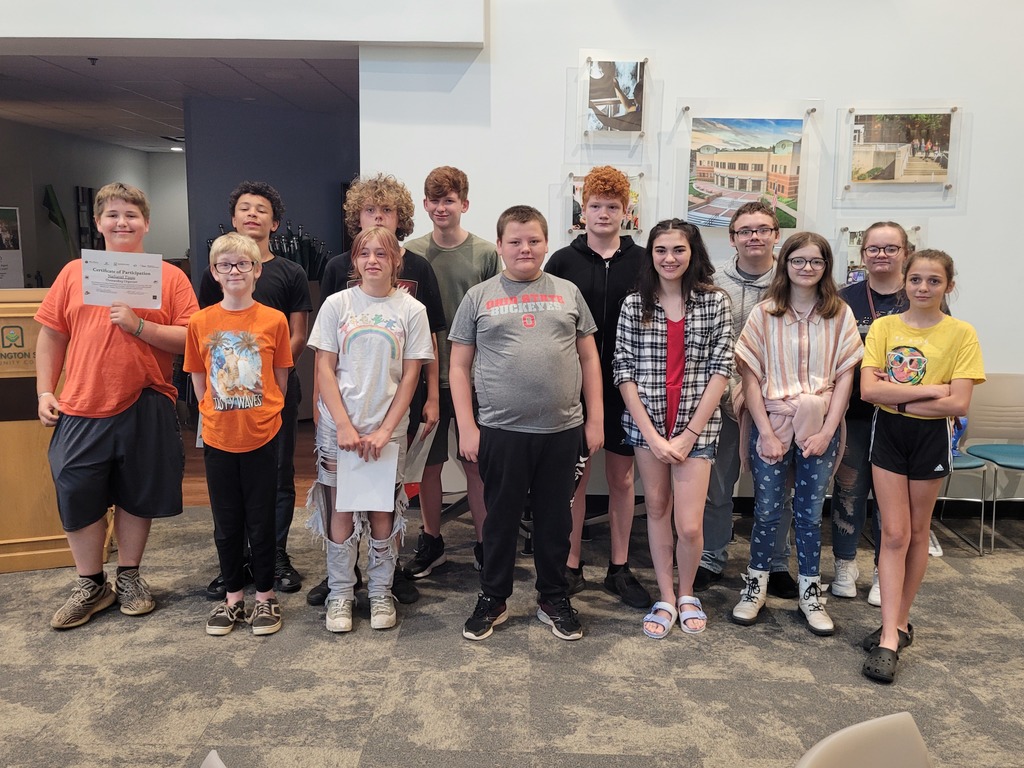 These BHS student athletes competed at the OHSAA State Track and Field Championships this weekend. We are so proud of their work throughout the season that got them to this point. Louden Wolfe- Shot put Carter Norman, Austin Jenkins, Blake Rodgers, and Nick Diaz- 4 x 800m relay Blake Rodgers- 3200m run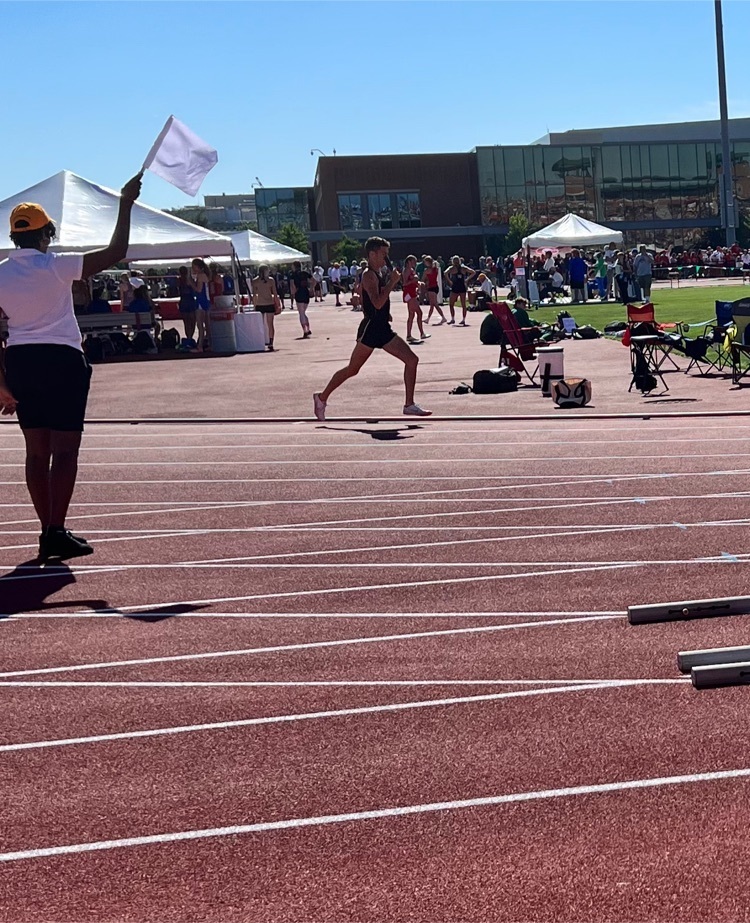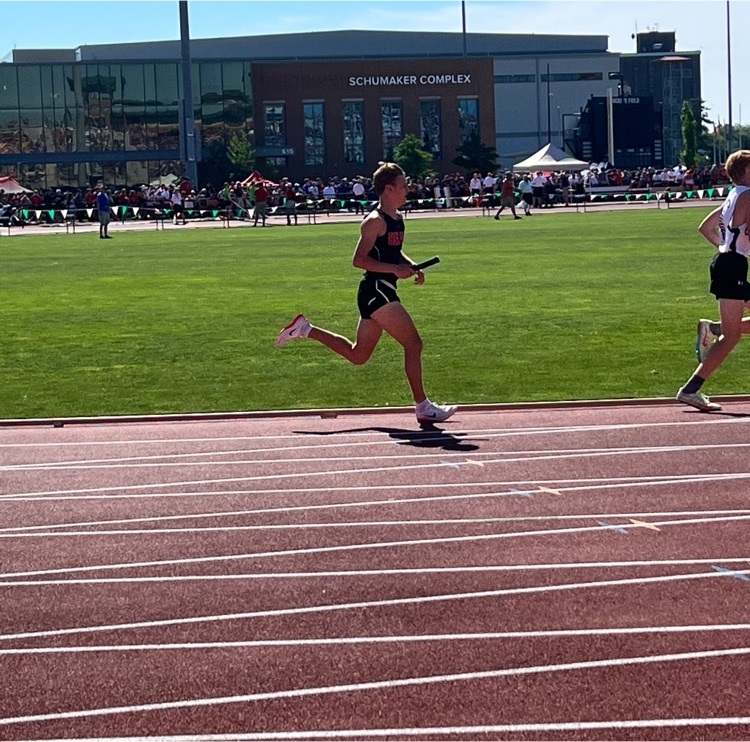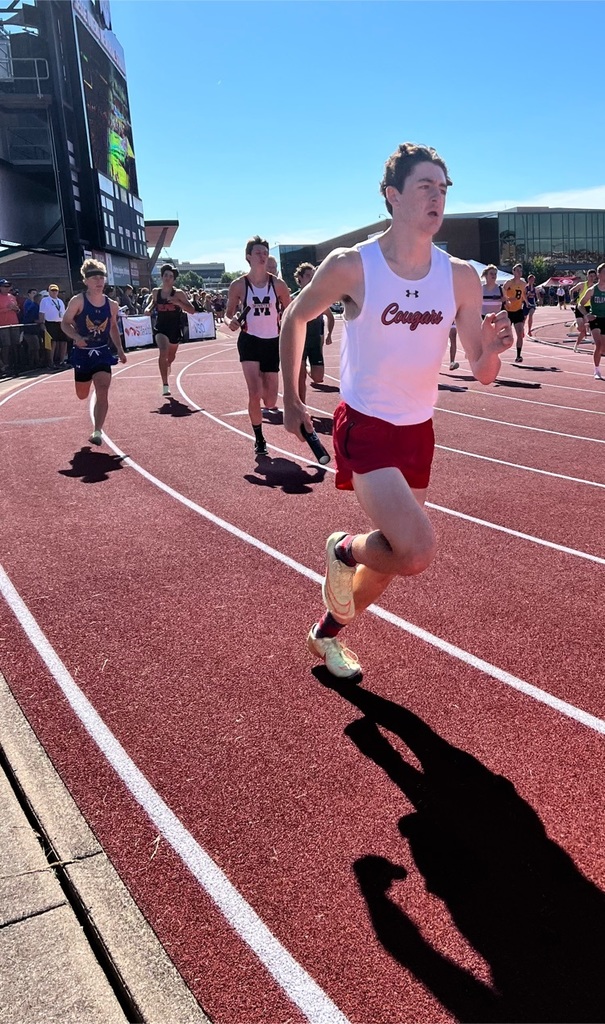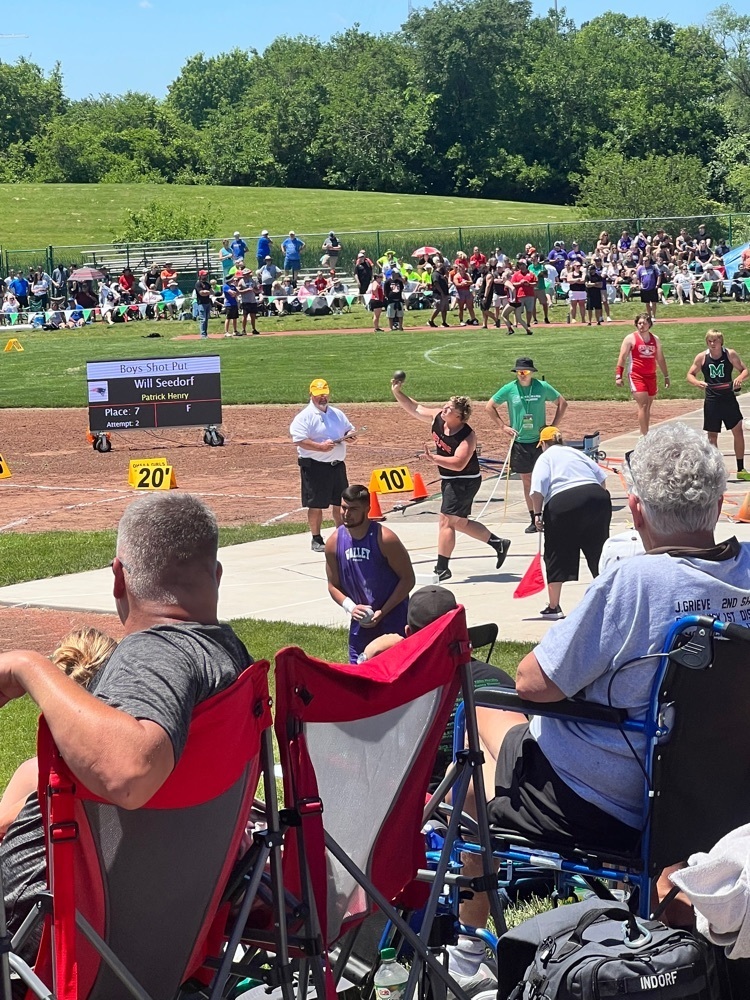 This Belpre Eagle earned his way to the podium with an amazing performance in the 3200m run at the OHSAA State Track and Field Championship this weekend. Blake Rodgers earned a 5th place finish amongst an impressive field of talented athletes. He ended his sophomore season in the best way by setting a new PR and looking toward the future!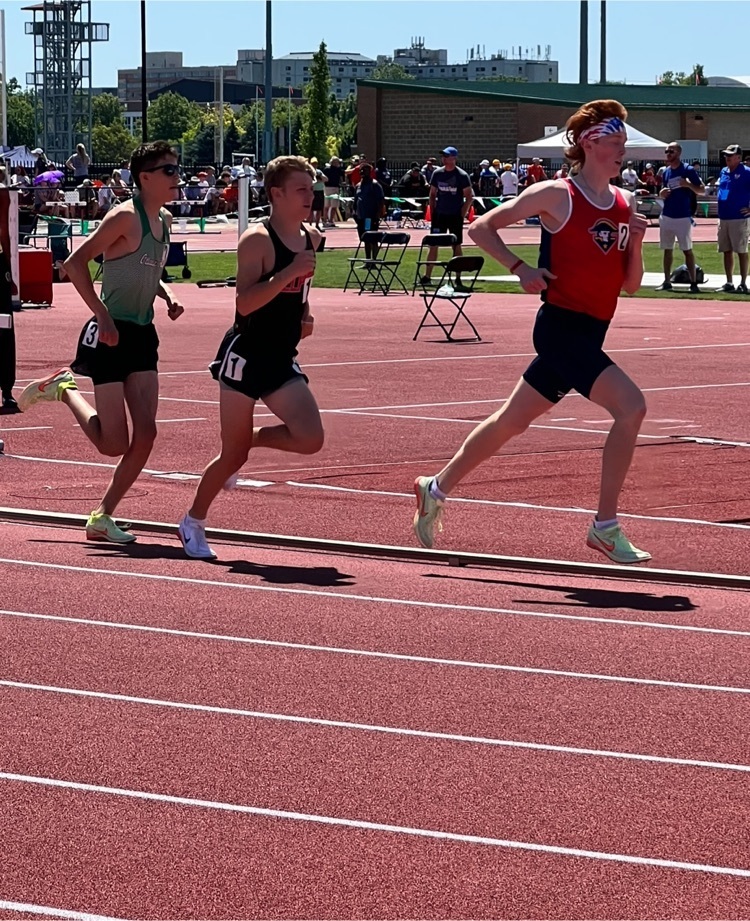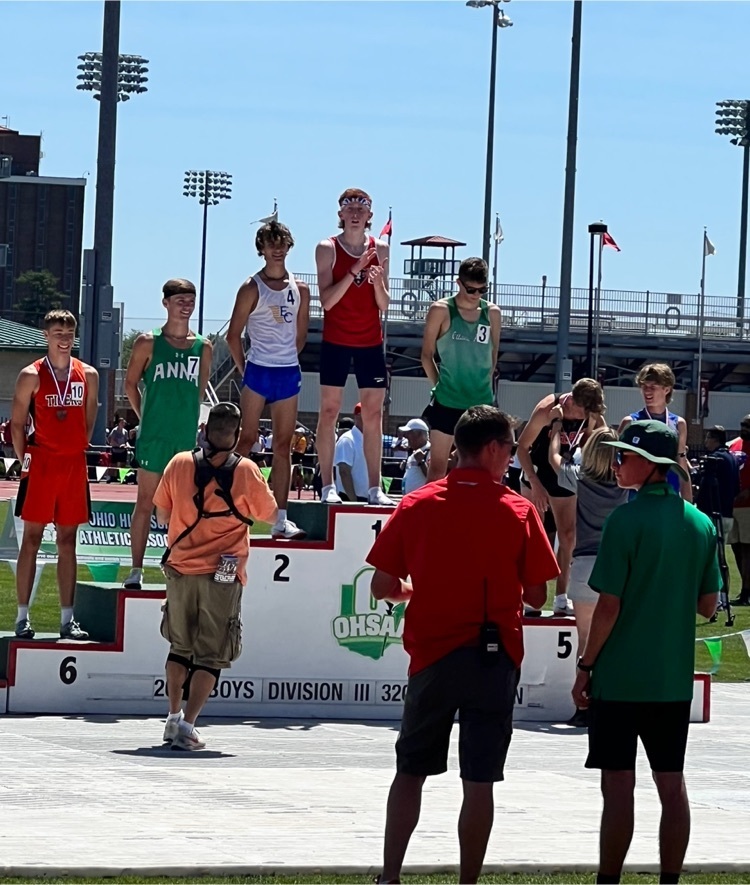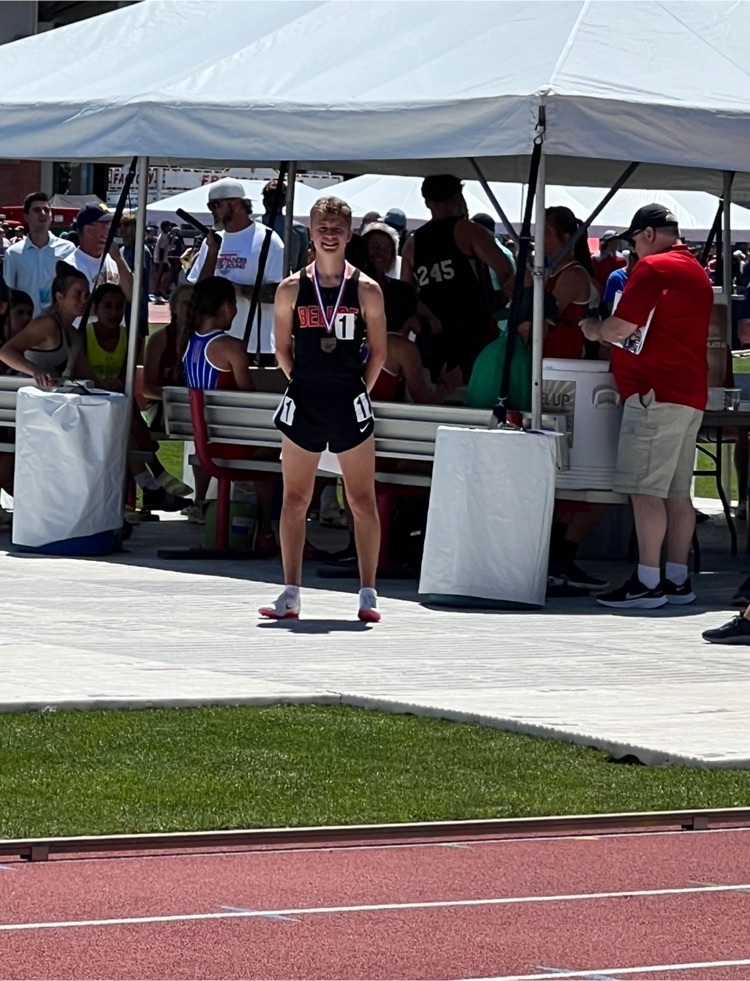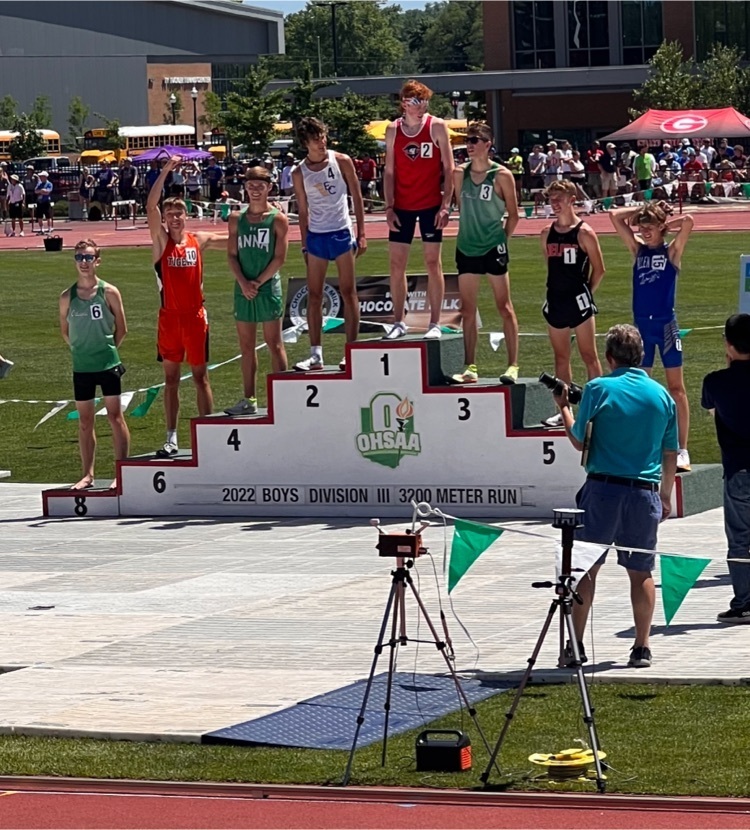 A One Call and an email to students will go out when there is specific information about how to access schedules!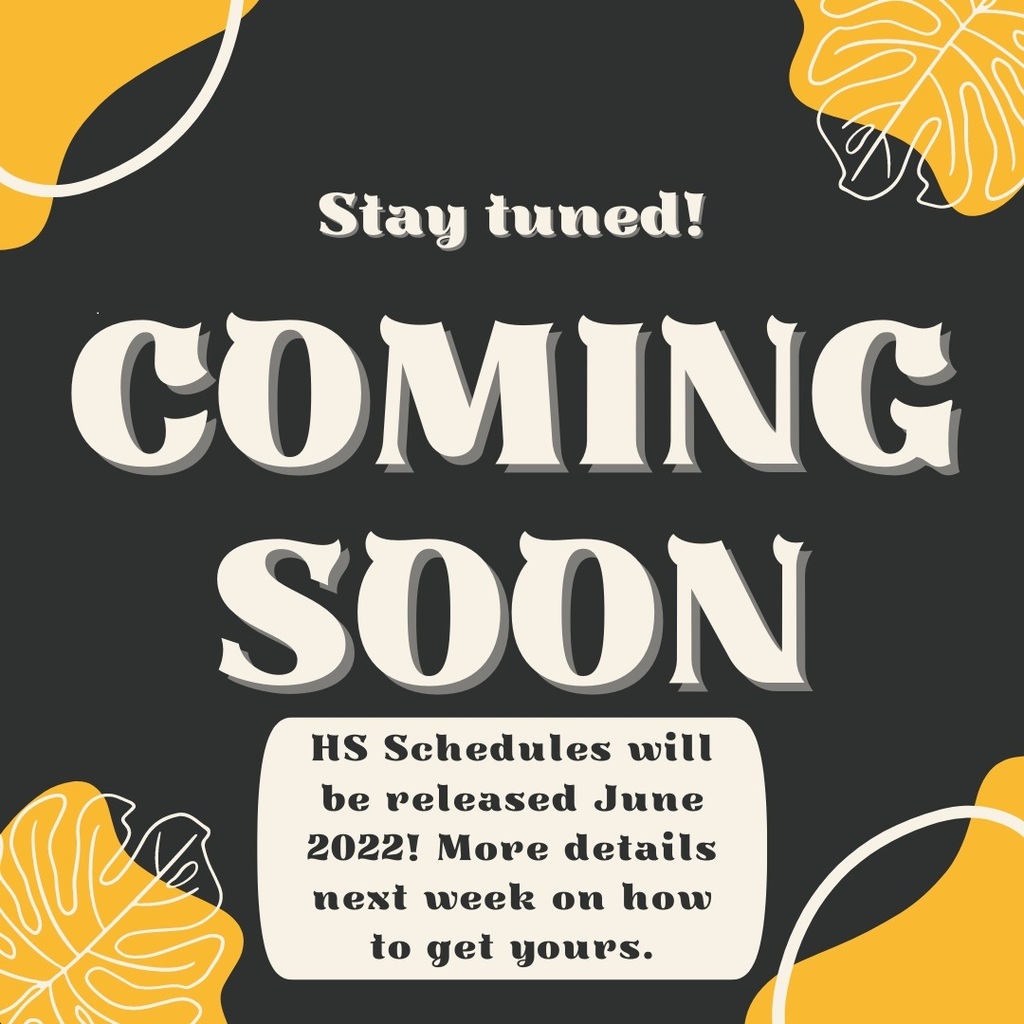 These awesome student-athletes are headed to the OHSAA State Track and Field Championships today! If you'd like to be part of their send off they will be departing BHS at 2:00pm with a BPD escort out of town! Let's go Eagles!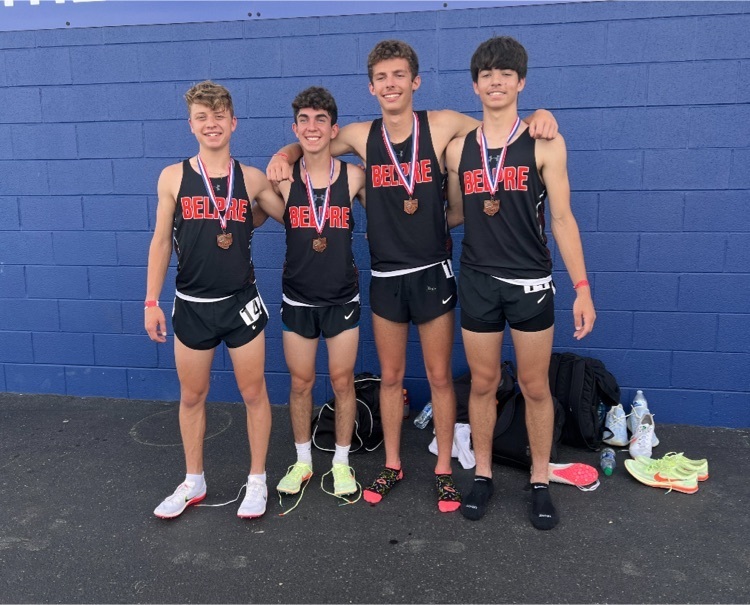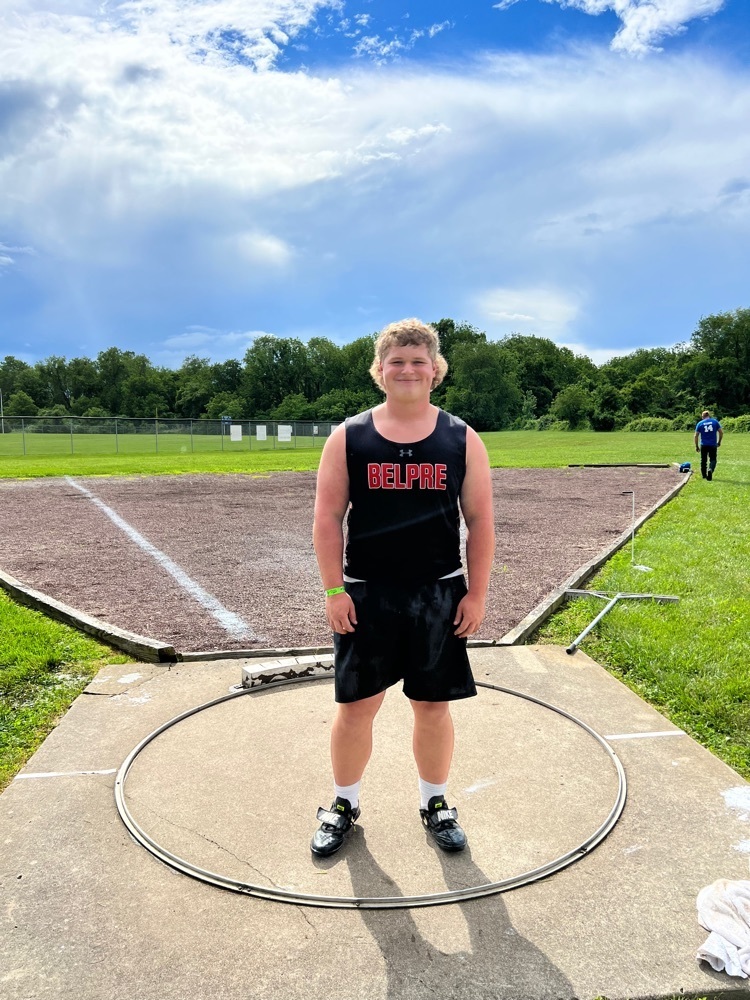 Belpre High School's Cater Norman ran a great race in the 800m run at Regionals today and fought his way onto the podium as a Freshmen.

The Belpre Golden Eagles showed out at the Regional track meet today! The exciting evening wrapped up with Blake Rodgers taking the top spot on the podium with an impressive PR in the 3200m race. Blake is STATE BOUND for the second year in a row!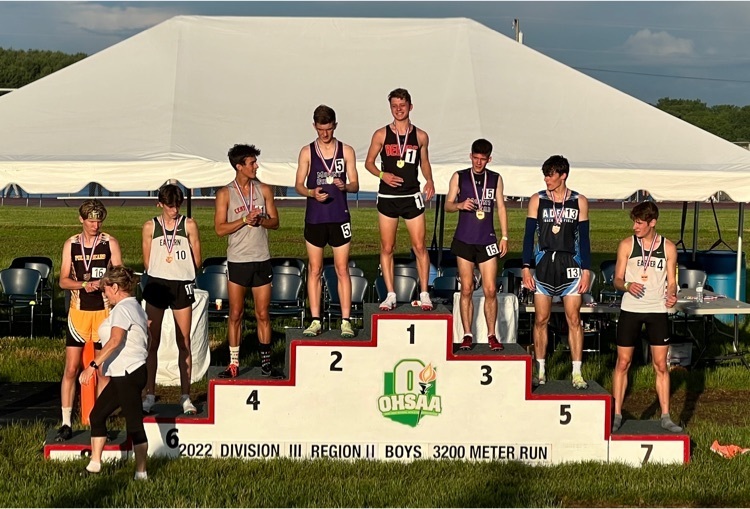 We have another STATE QUALIFIER! Louden Wolfe threw another impressive PR of 47'6'' in shot put to earn himself the 4th place slot at regionals and a trip to the OHSAA State Championship next week!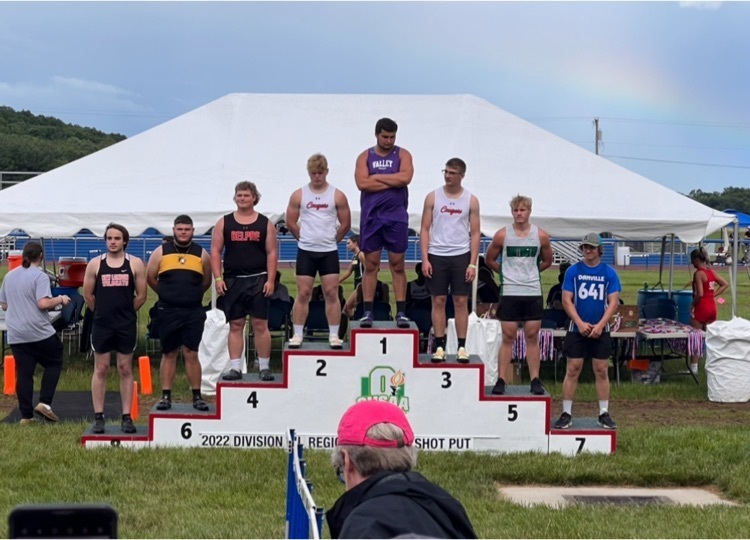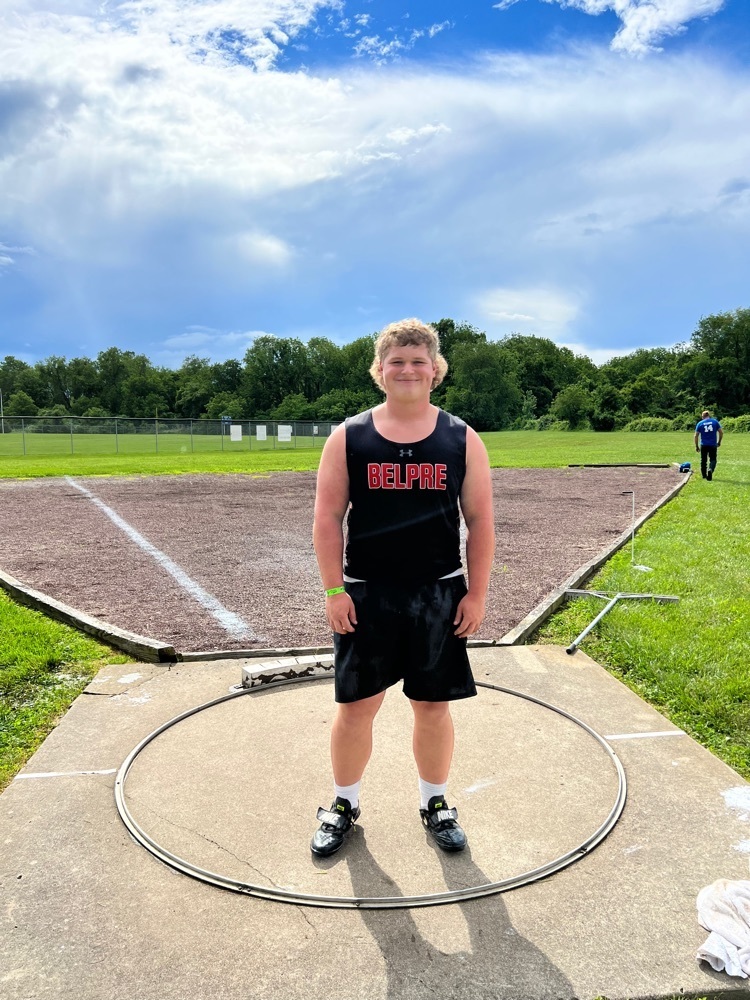 This awesome group of student-athletes is STATE BOUND. They clinched their spot with an impressive PR at today's Regional meet.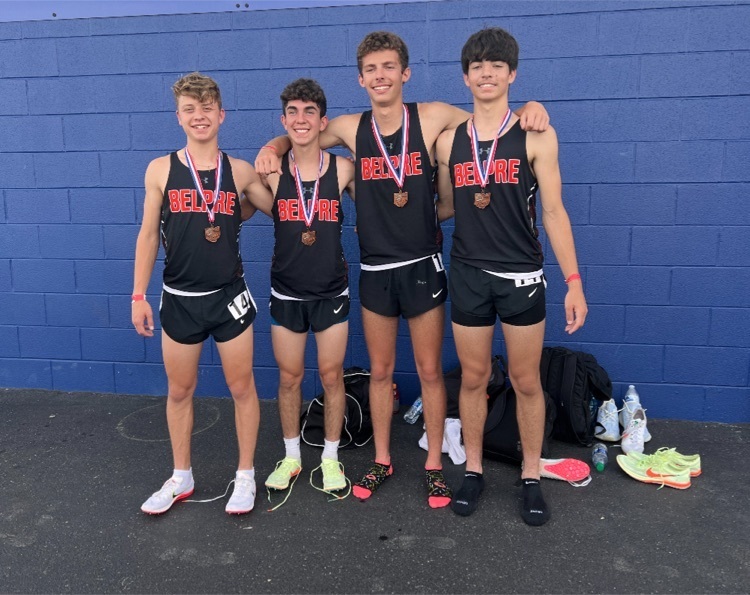 Deadline For a 2021-2022 BES Yearbook Order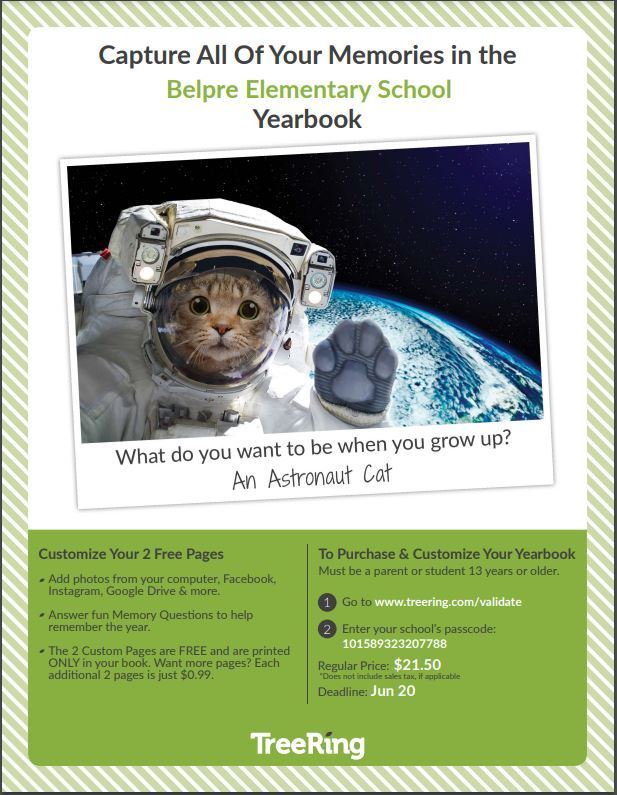 Our high school PPD class had an exciting day! They started by going to Pioneer Family Golf Center. They played mini golf, 9 holes, and driving range. Afterward, they went to Texas Roadhouse to refuel after a busy day.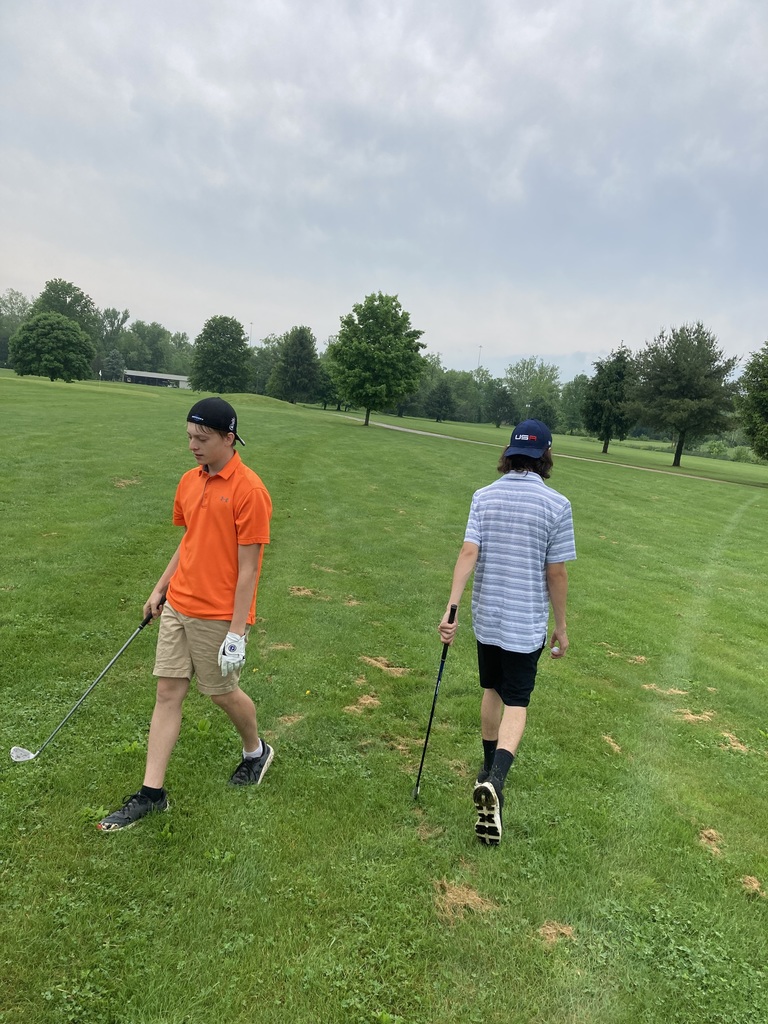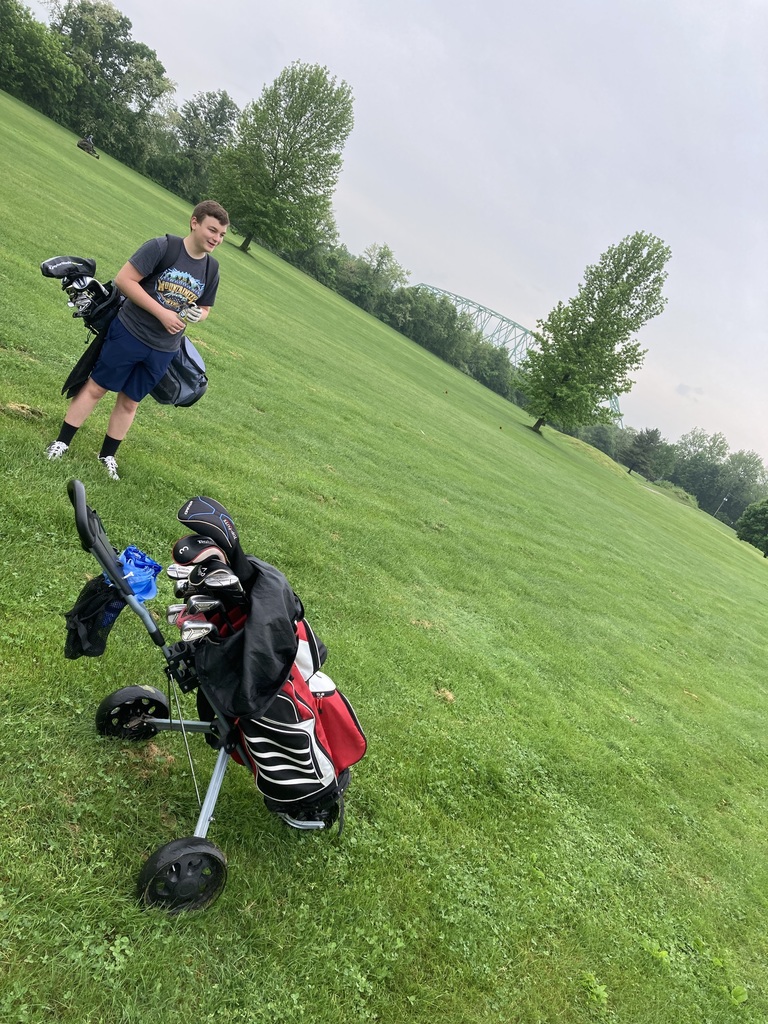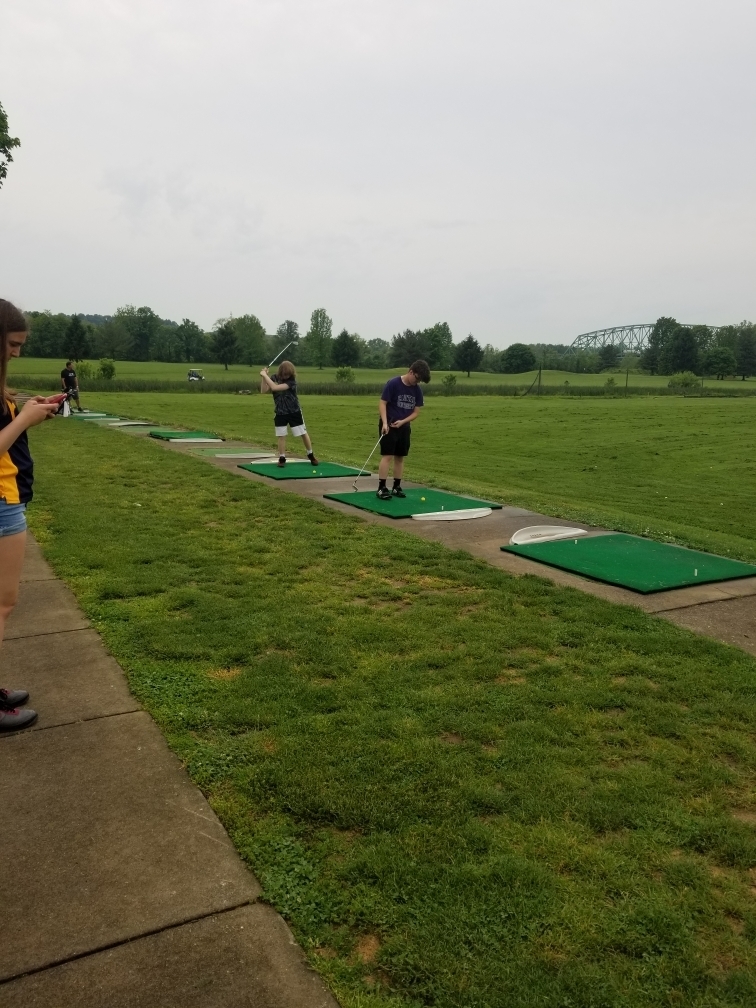 Last week the High School Mock Trial team took a field trip to Columbus to learn more about the law and the way that our government works. To start off their adventure, they visited the Supreme Court of Ohio where they learned some history about the architecture of the courtrooms. Along with this, they also learned about how Supreme Court cases are tried and about how Supreme Court Justices are appointed. After visiting the Supreme Court, they then went and visited with Ohio Senator Frank Hoagland. Senator Hoagland gave them some insight into why he chose to run for Senator and also told the team about some of his time as a Navy SEAL. After that, the team enjoyed a quick lunch before heading to the United States District Court for the Southern District of Ohio. While here, the team learned about naturalization and also about some cases that have been held there. After visiting the Federal Court, they went and toured the Moritz College of Law on Ohio State's campus. The team learned about what to expect at law school and how to go about getting accepted into law school. After this, they enjoyed a nice team dinner to celebrate all of the hard work that went into this year's competition. Overall the team had a wonderful time and learned a lot about the world of law.