It was a privilege to honor our area veterans! Belpre Elementary thanks those who served, and continue to serve, our great nation. We appreciate your time in our building Monday, and look forward to honoring your service again next year. Don't forget, Belpre High School will honor our veterans with a special ceremony on Thursday, November 10, 2022.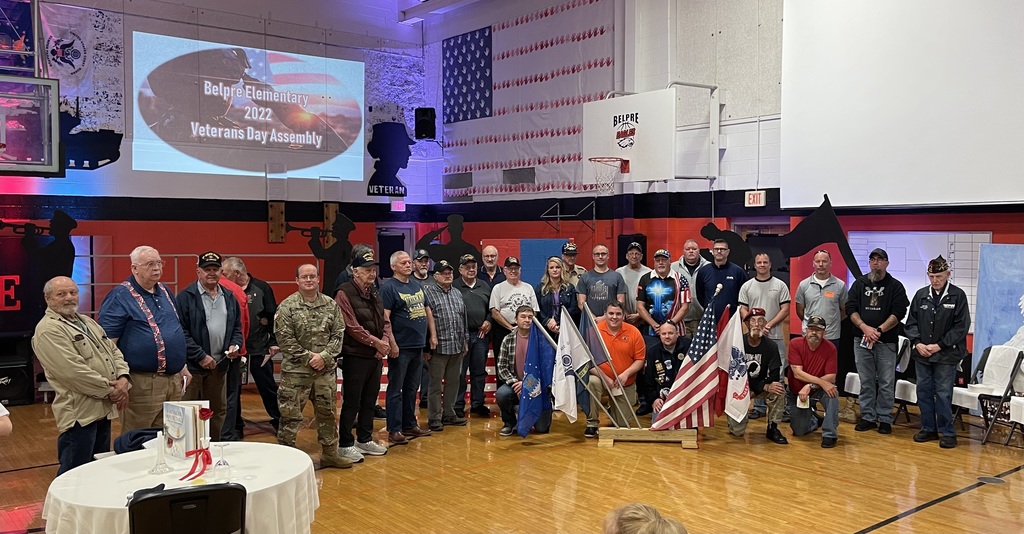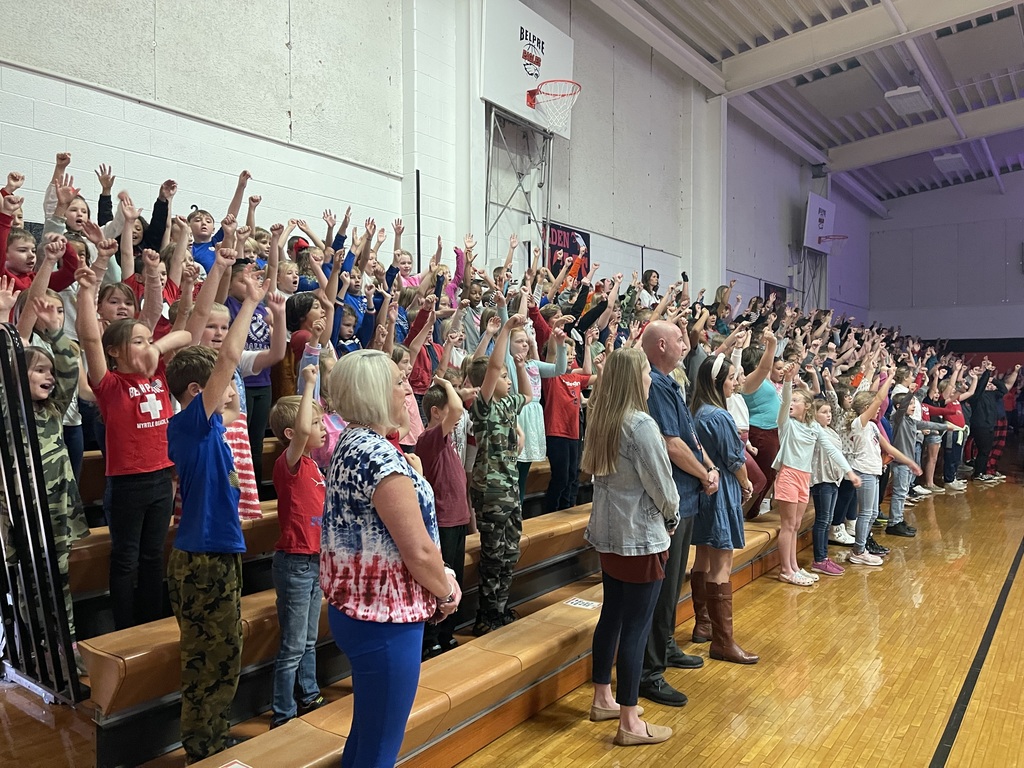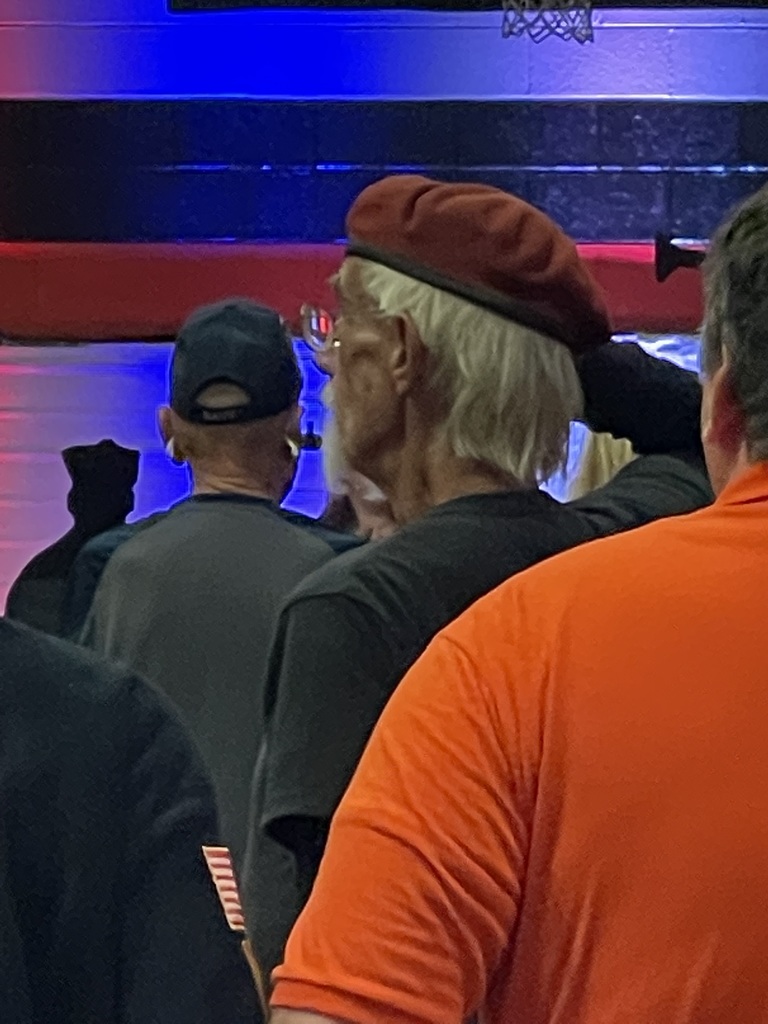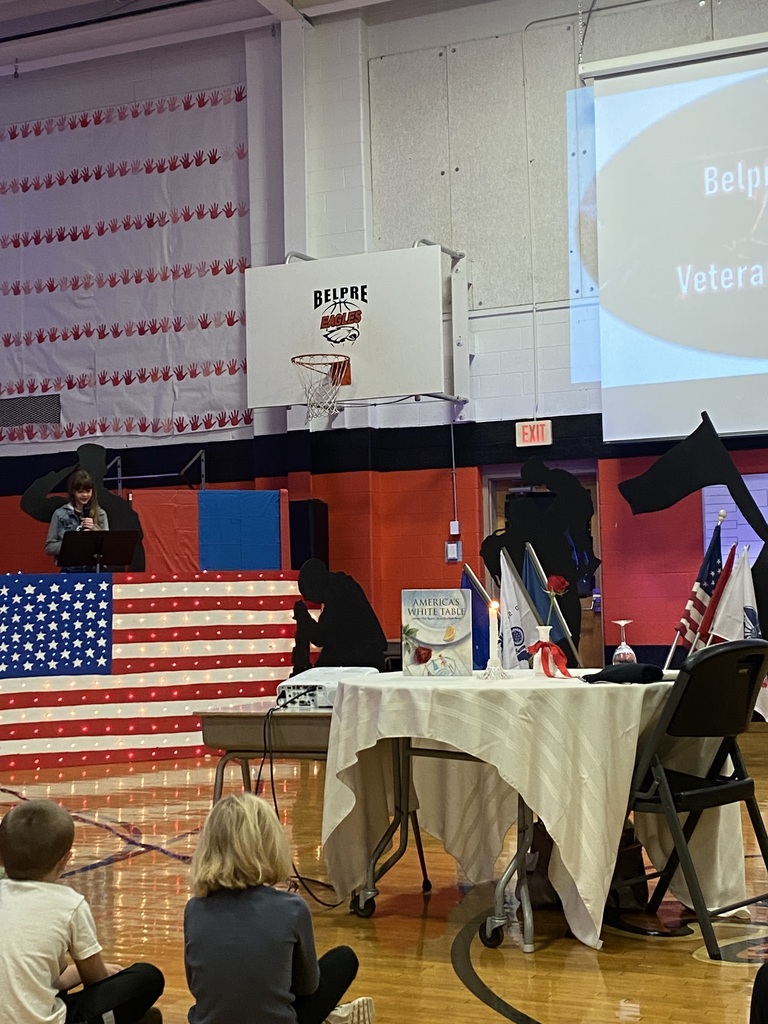 More moments from the annual Belpre Elementary Veterans Day ceremony. We're proud of those who served, and thankful for their sacrifice.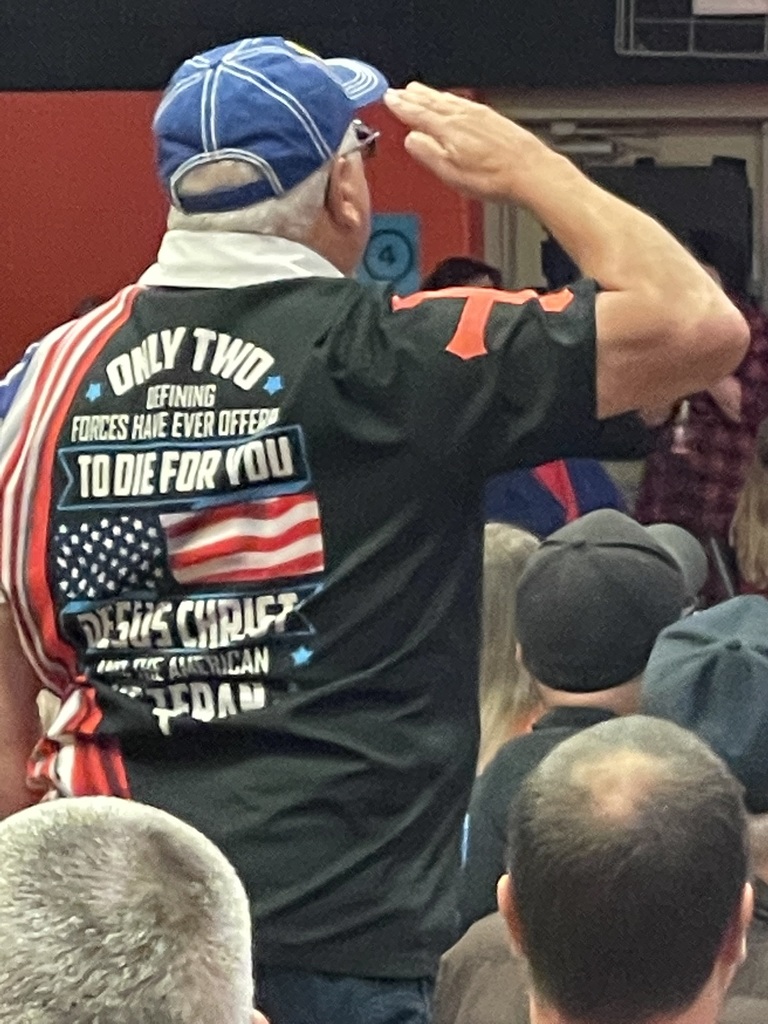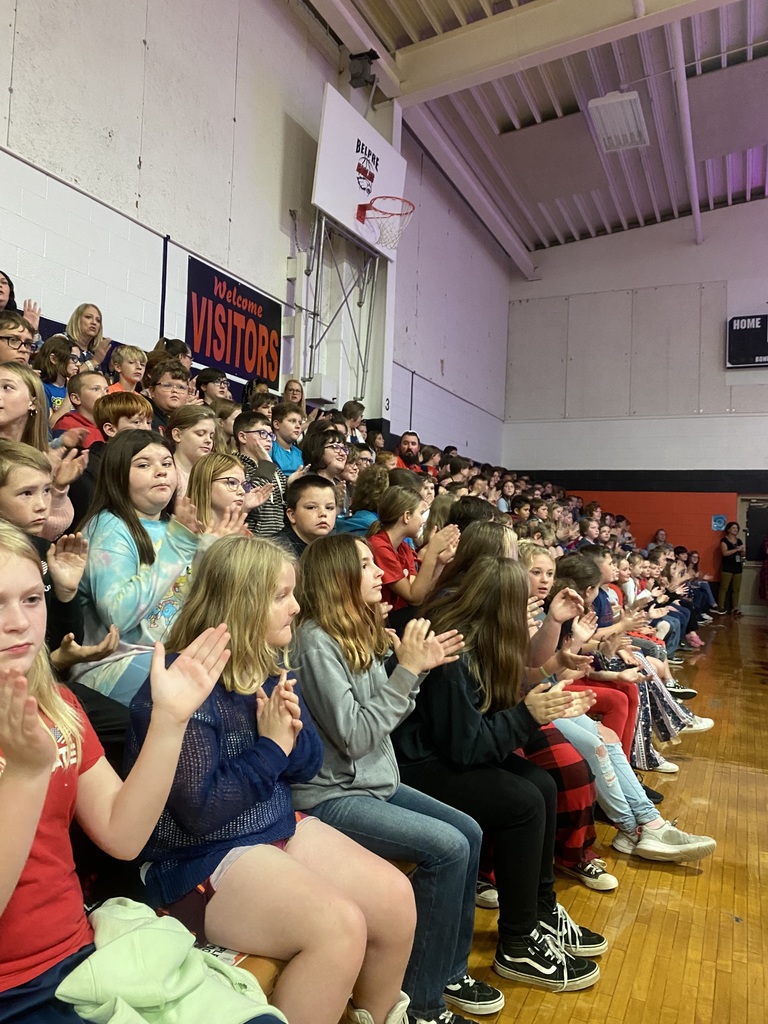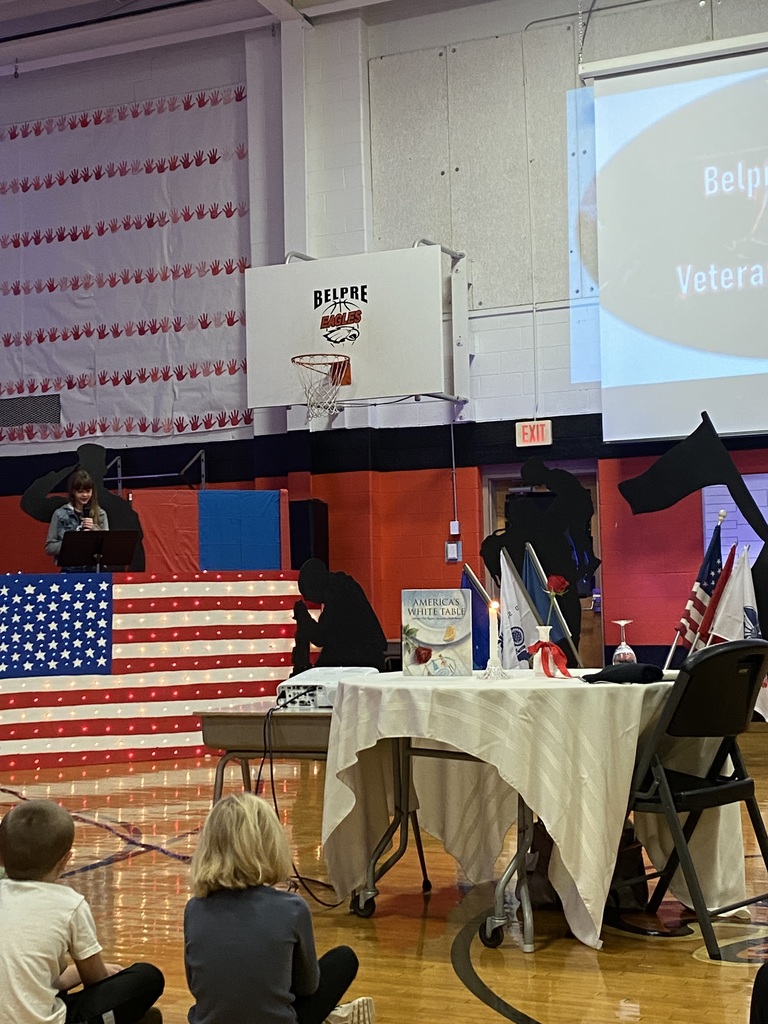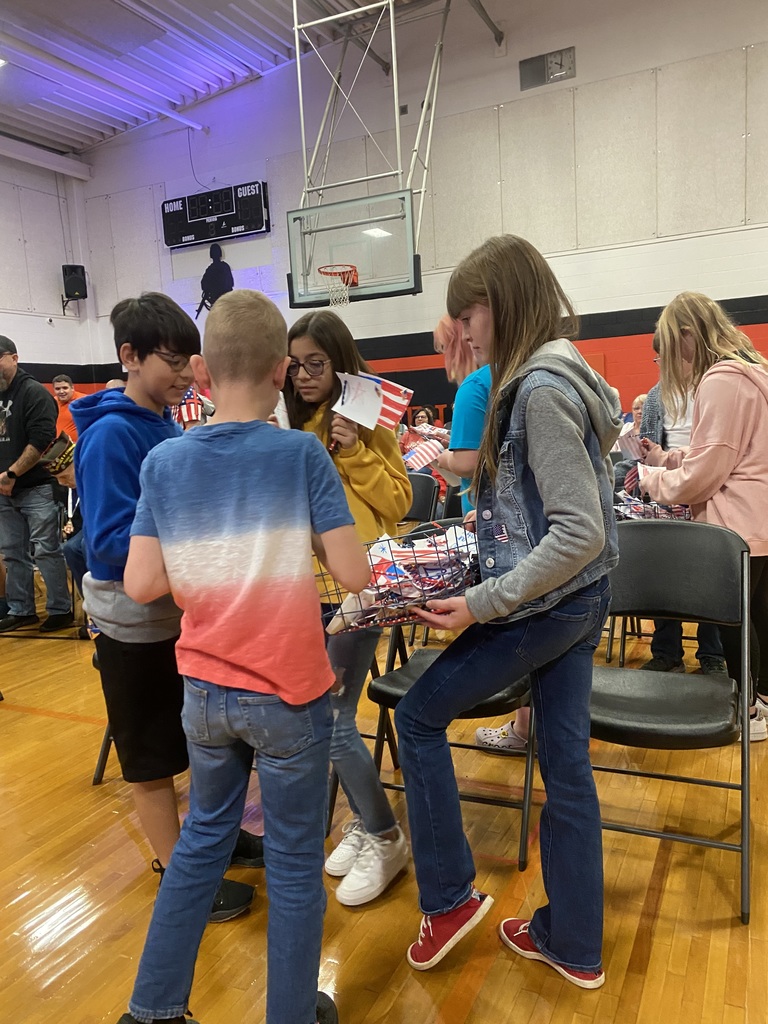 Thank you to those who serve and served our country! In its annual ceremony, Belpre Elementary honors the brave men and women who keep, and have kept, our nation safe.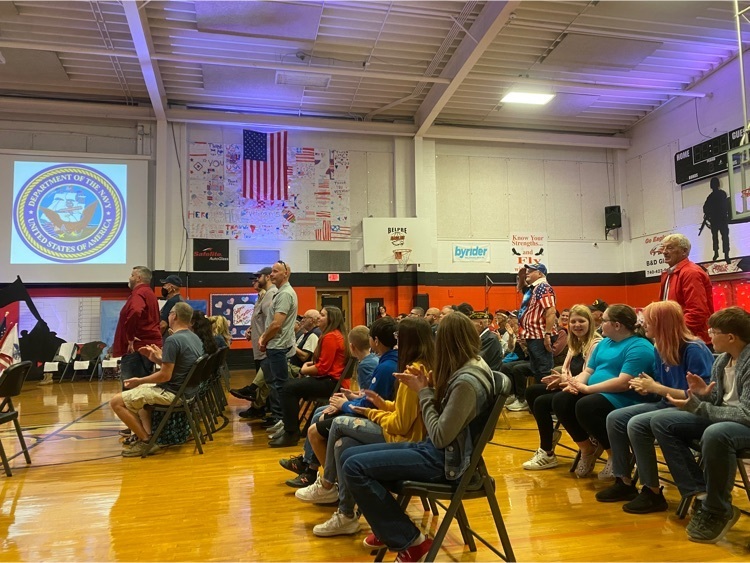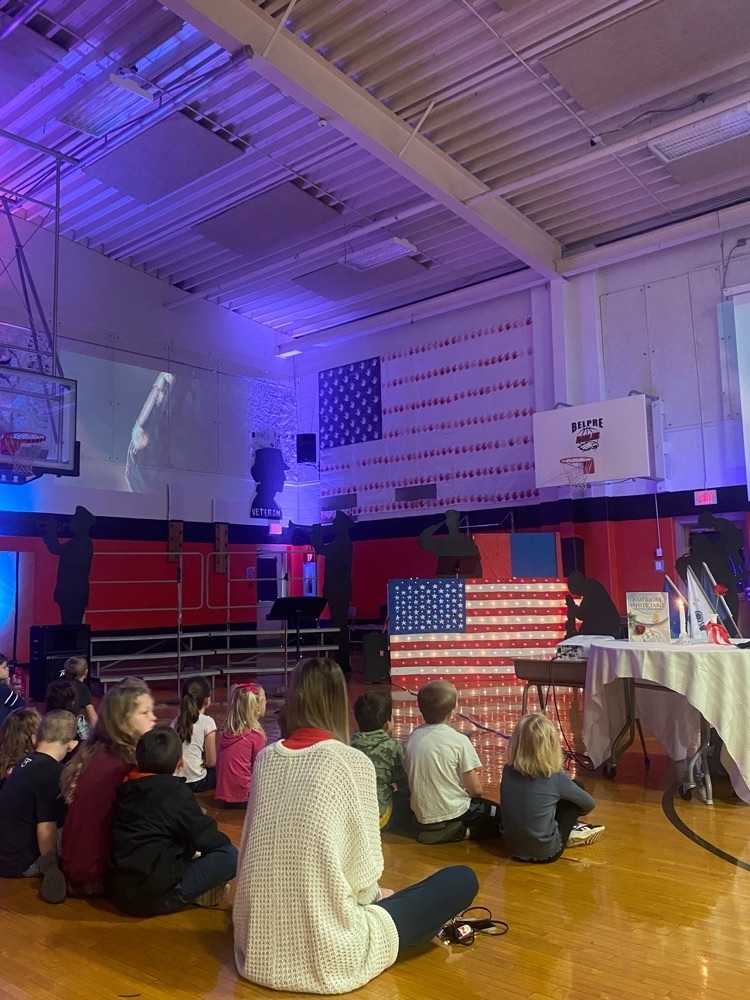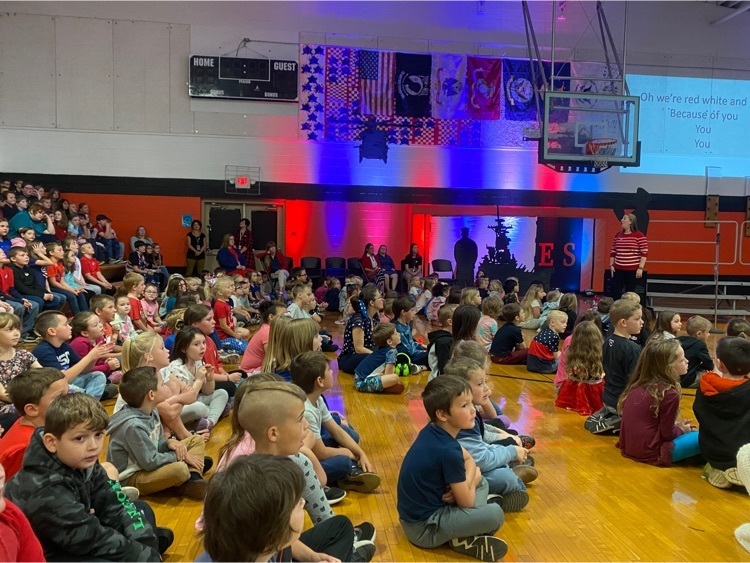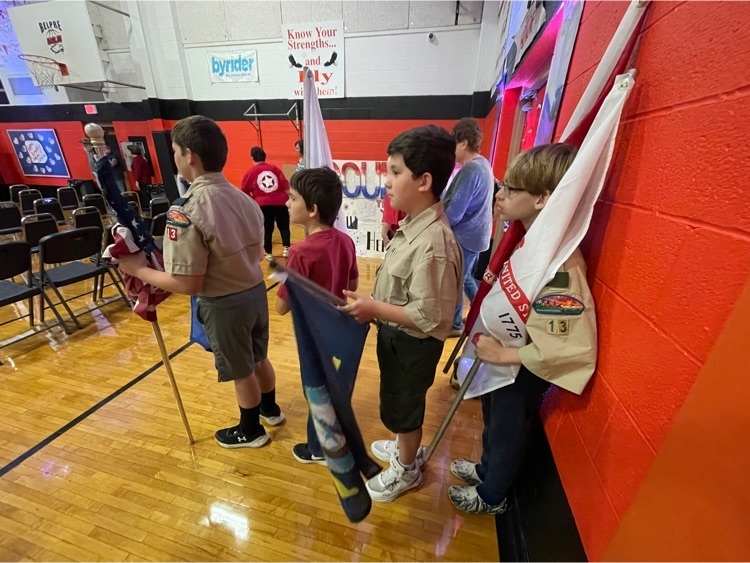 Young scientists at work at the Middle School!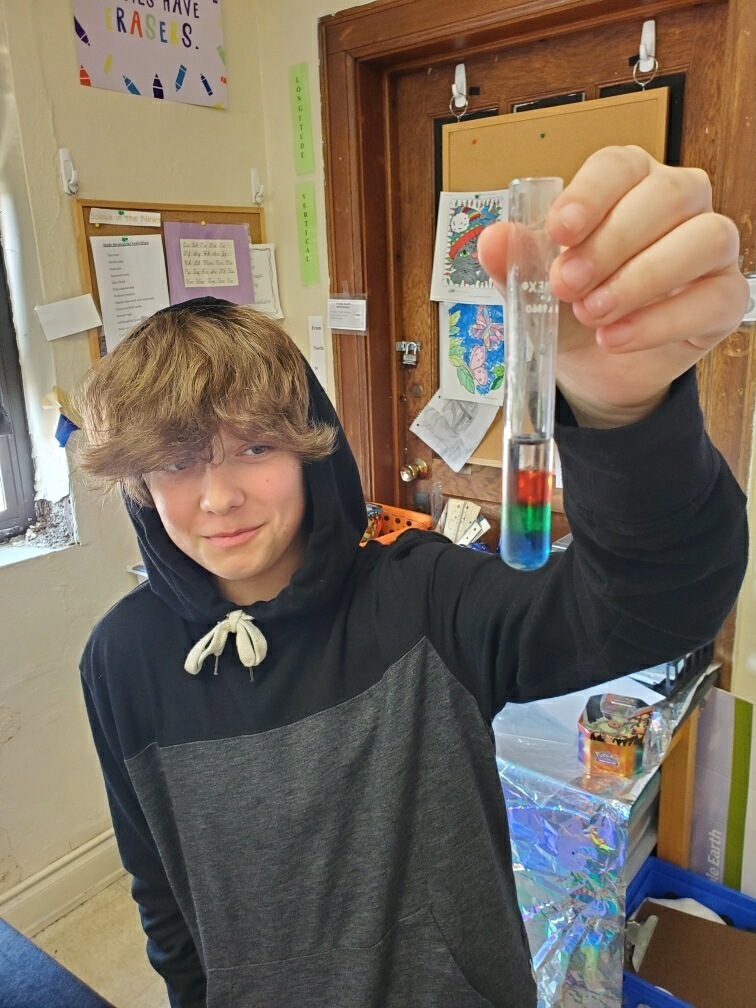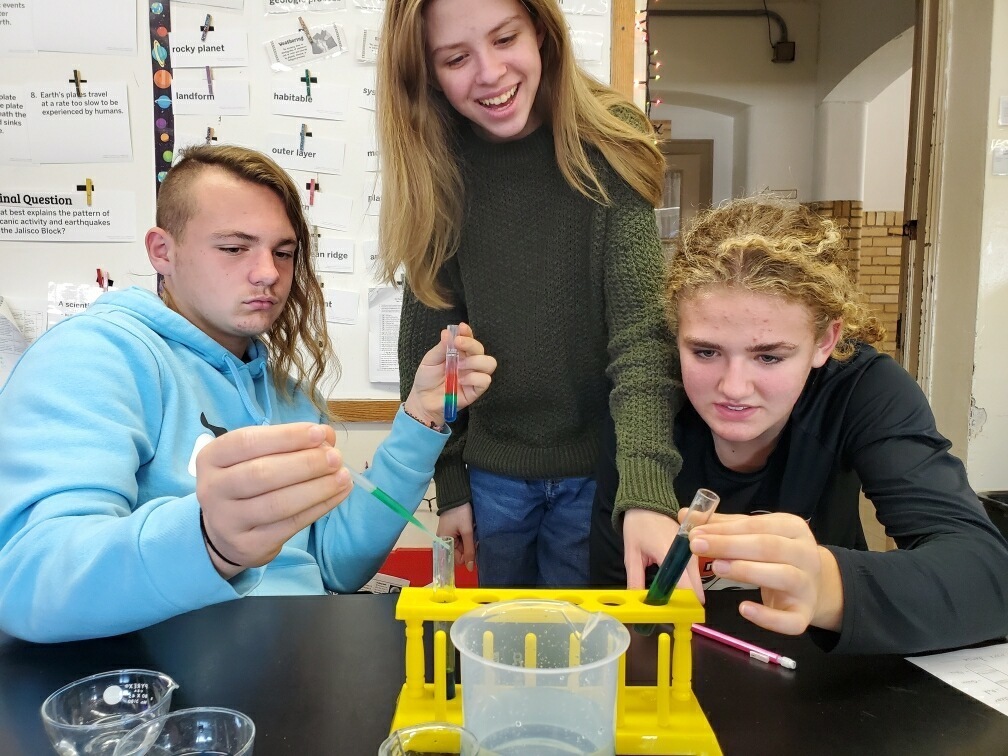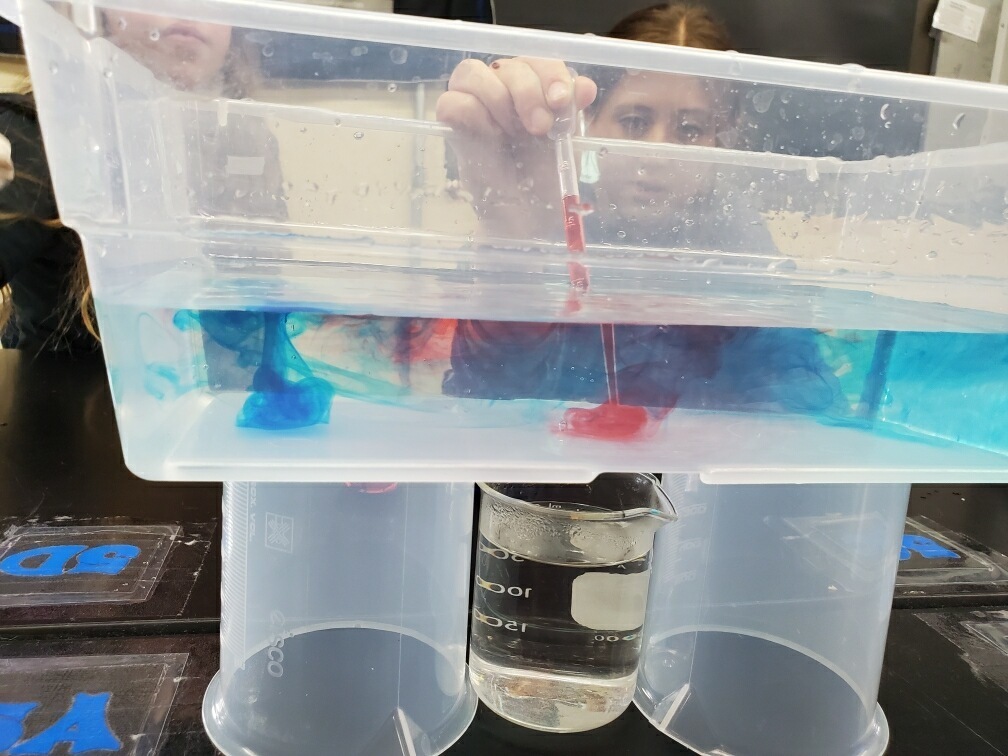 Winter Fan Fest is this weekend! Please join us while we kick off the winter sports season with an evening of fun!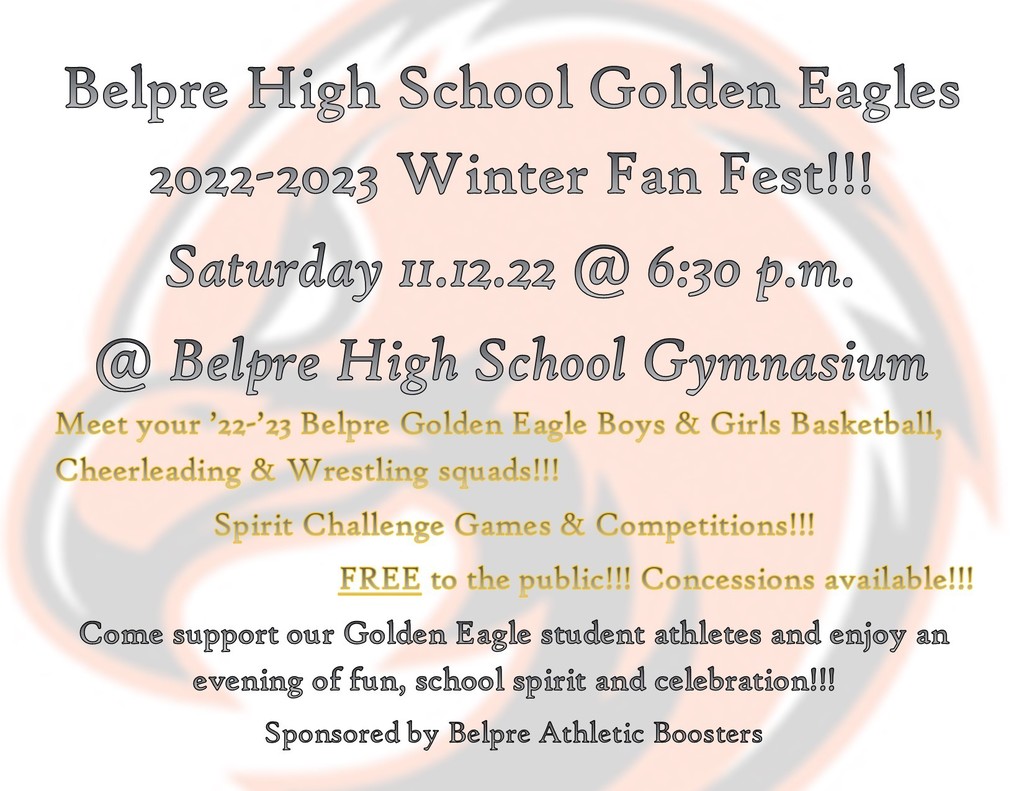 Don't forget to join us next week for our Veteran's Day festivities - see below for more information.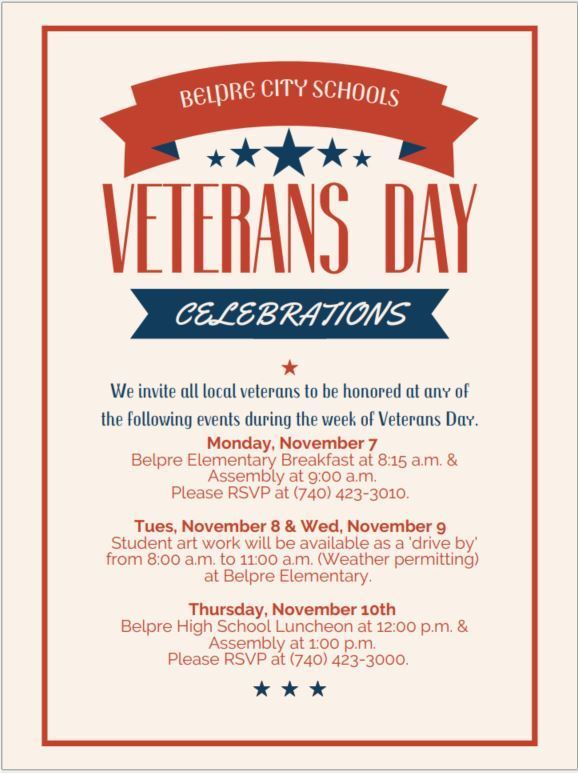 Congratulations to our BHS November Students of the Month!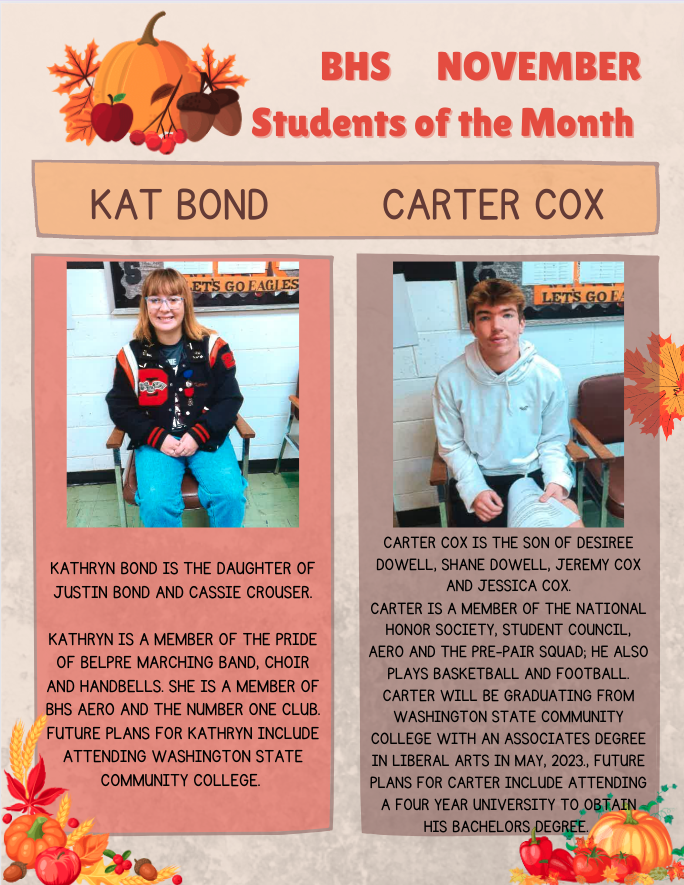 Belpre High School is proud to offer driver's education through the MOV-ESC School. The program will be available soon but you can sign up today! The cost is $350.  There is financial assistance to those who qualify.  If you have any questions— please contact Jessica Madison at
bc_jmadison@belpre.k12.oh.us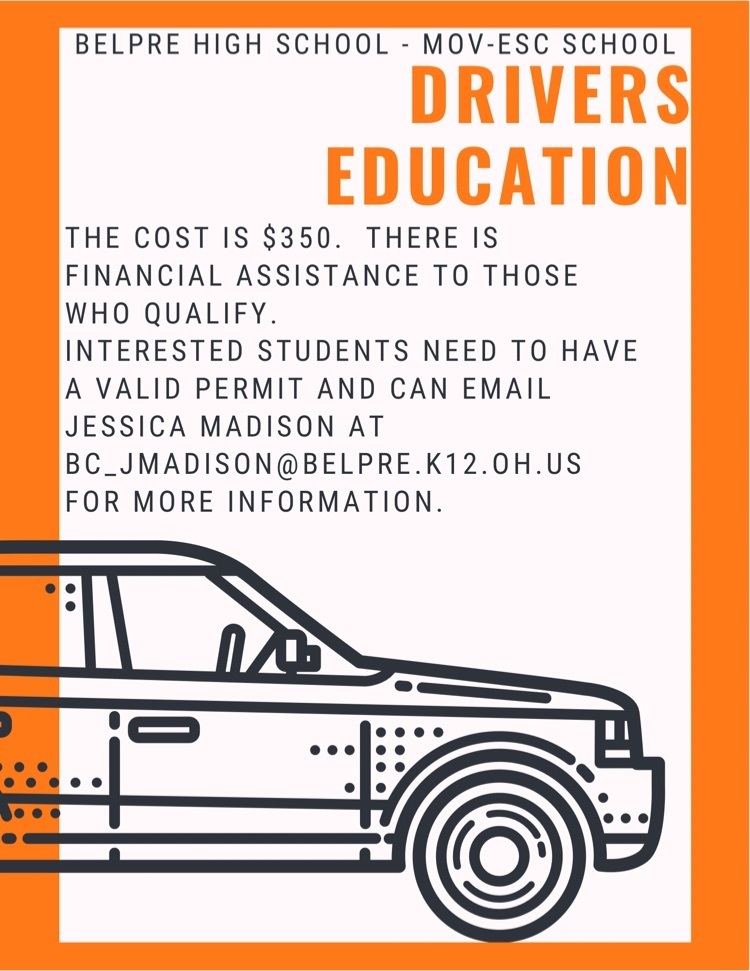 Hey, Belpre fans! Head's up! Your NEW 24/7 BELPRE HIGH SCHOOL Sideline Store is officially up and running. To celebrate, we're offering fans an epic, month-long promotion--25% OFF sitewide when you use code SPIRIT. Stop reading and start shopping to score the latest fan wear and accessories. Then get out there and cheer on your team. Check us out on social to learn more. Go BELPRE HIGH SCHOOL!
https://sideline.bsnsports.com/schools/ohio/belpre/belpre-high-school
This link is also available on our Athletic Website!

Parents of student-athletes please read the information below. This year the Belpre City Schools Athletic Departments are utilizing Final Forms for athletic compliance. Please use the link below to register an account for your student-athlete and a parent account for yourself. This must be done in order for your child to participate in athletics this winter. If you have questions please reach out to the Athletic Directors (Mr. Schaad 9-12 and Ms. Bonar 7-8) via email.
https://belpre-oh.finalforms.com/dashboard

8th grade students received this information during 8th period today! The 8th grade class will be visiting the Washington County Career Center on Monday, November 7th, 2022 from 8:30 AM to 10:55 AM. They will be learning about the programs available to them at the Washington County Career Center. We are going to leave right after teachers take attendance 1st period, and we will be back at the high school by about 11:15 AM. Students will eat lunch at BHS. If your student has an appointment or otherwise should NOT go on this trip, please contact the high school office at 740-423-3000. Please feel free to reach out to me if you have any questions! Thank you, Jennifer Miller School Counselor
bc_jmiller@belpre.k12.oh.us
(best way to reach me!)

Congratulations to the Boy's Cross Country Team for their second place finish in the Regional Meet and for qualifying to represent Belpre in the Ohio State Cross County Championship next weekend!

The 2nd Annual Belpre 7-12 Costume Contest was a hit! We had more than 30 participants this year and a fun panel of judges including our Homecoming King and Queen, Mr. Haught, and Mr. Schaad measuring student applause. Here are the winners: Best All-Student Team: The Outsiders (Greasers & Socs) Best All-Staff Team: The Magic School Bus Gang Best Student-Staff Combo Team: The Lorax, Once-ler, and the Trees Best Single: Dancing Prisoner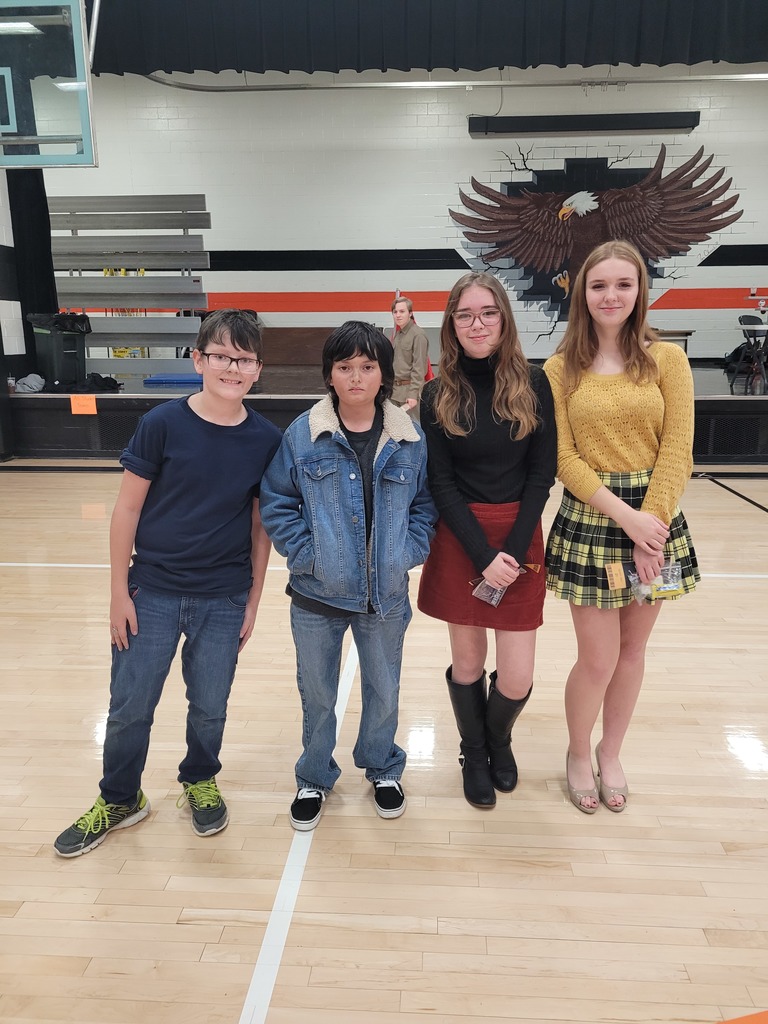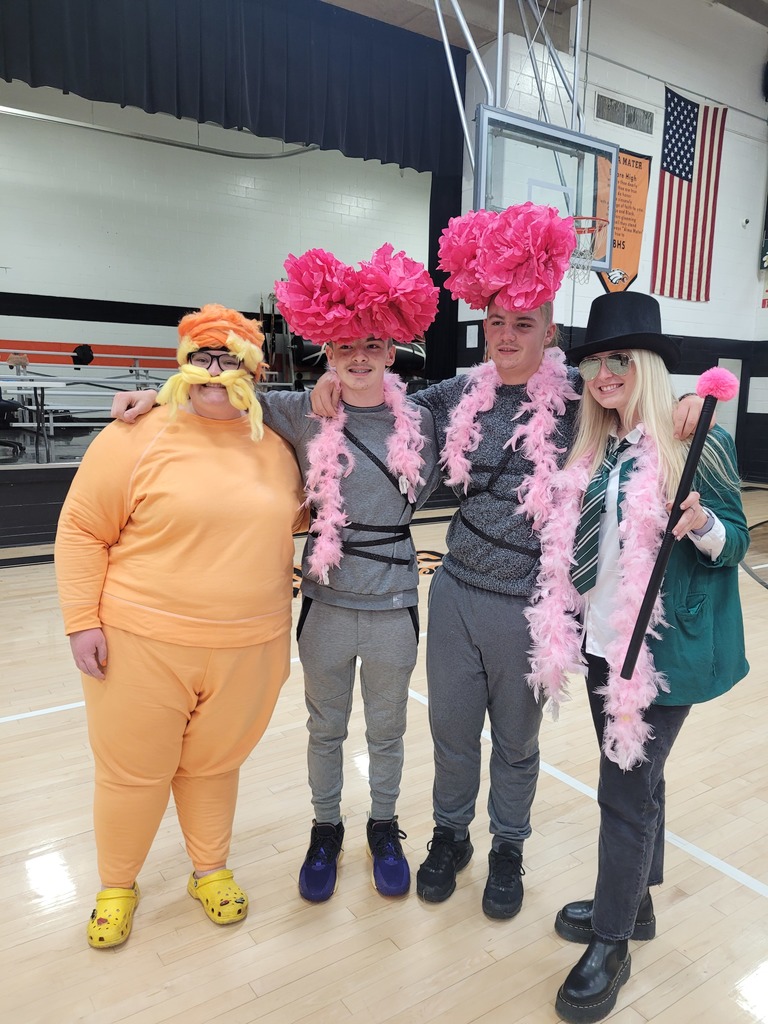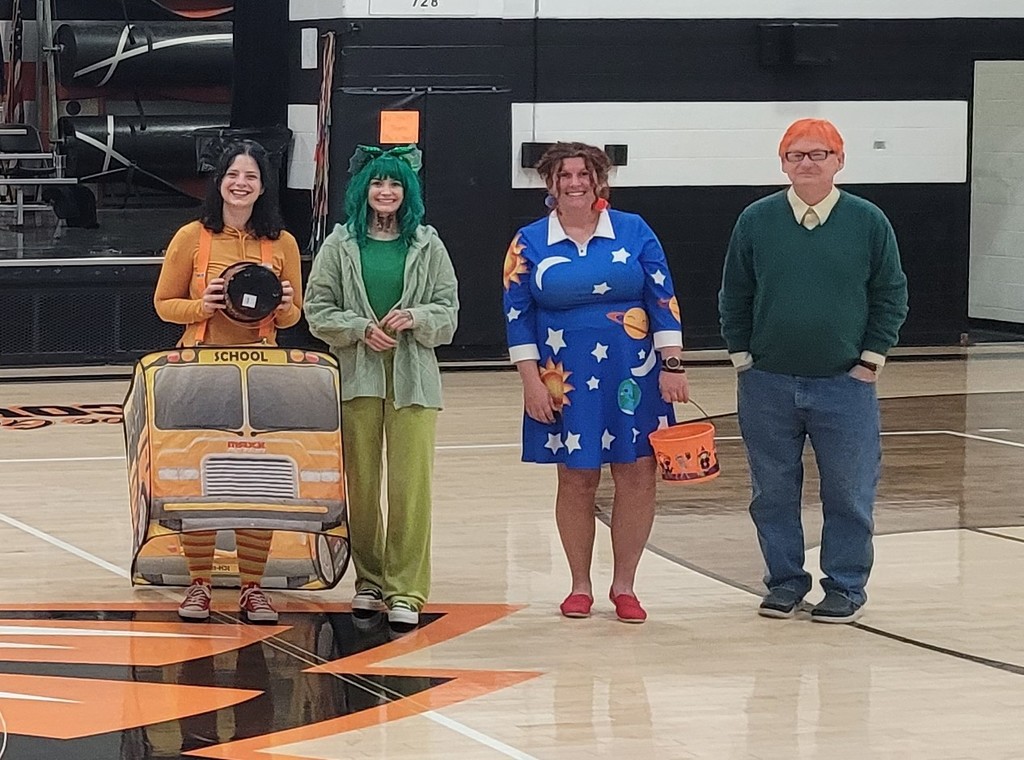 Our BHS Botany students, along with Beautify Belpre, worked at Civitan Park this morning to clean out the planters and get our park ready for winter. Our students care about keeping their town beautiful!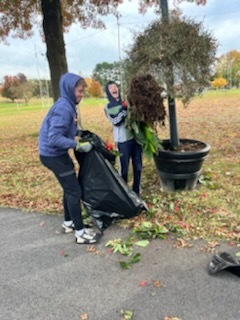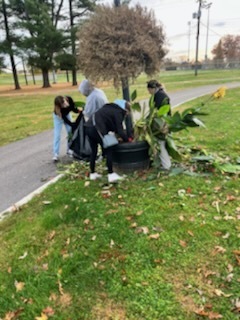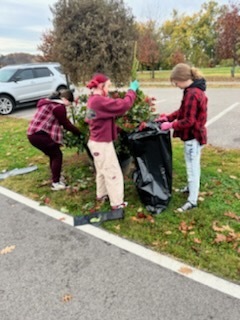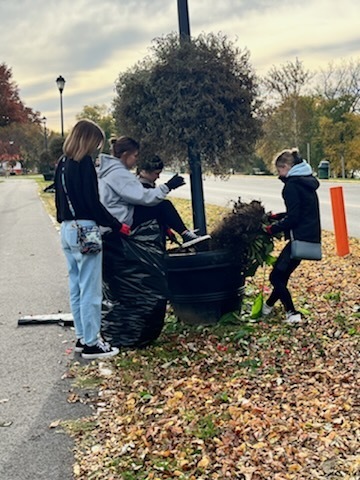 Wrapping up another amazing Costume Day at Belpre Elementary! Thank you to everyone who helped make it a success!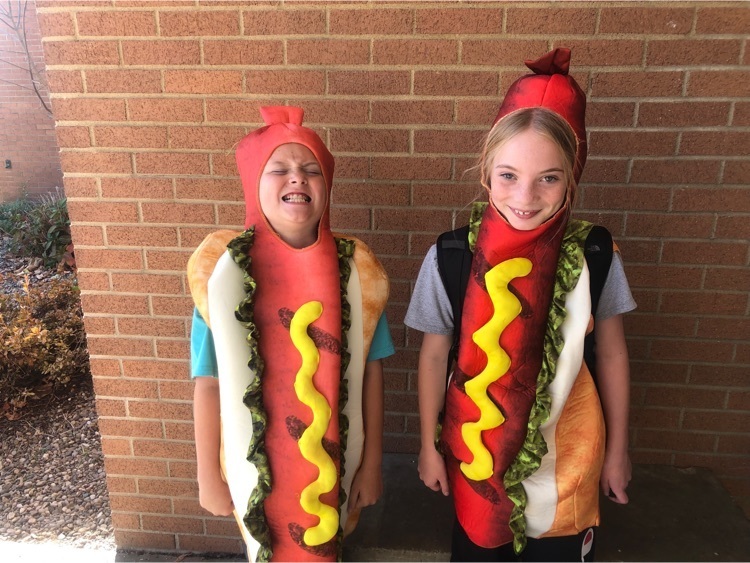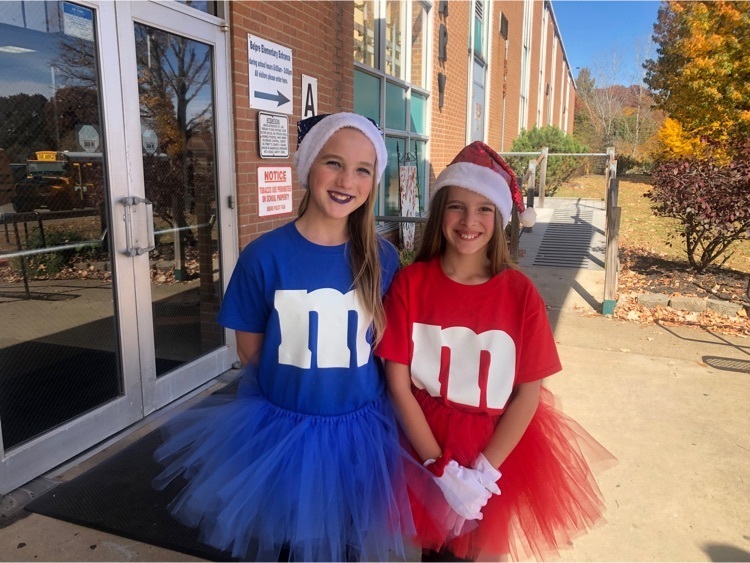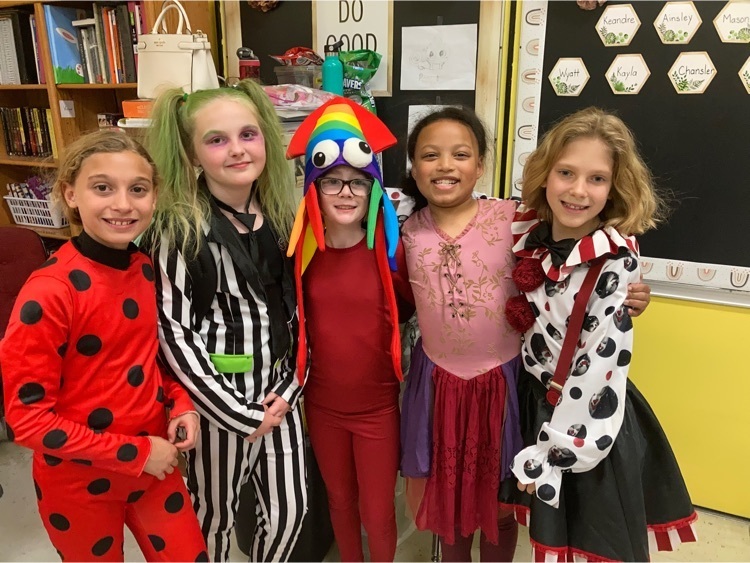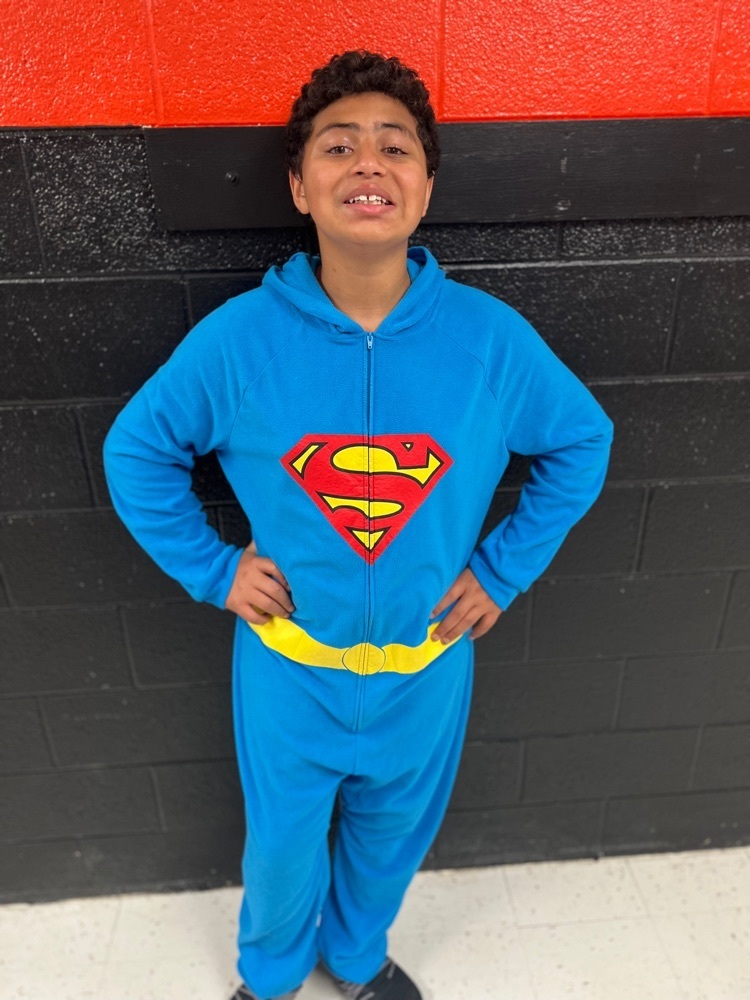 More great costumes during a full filled day at BES!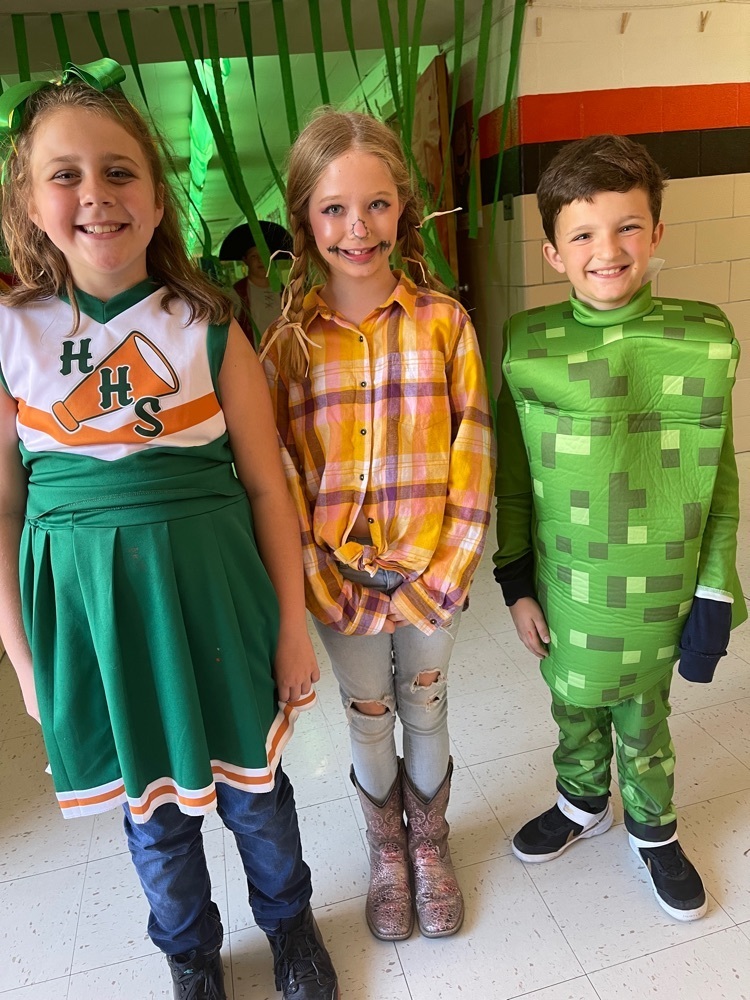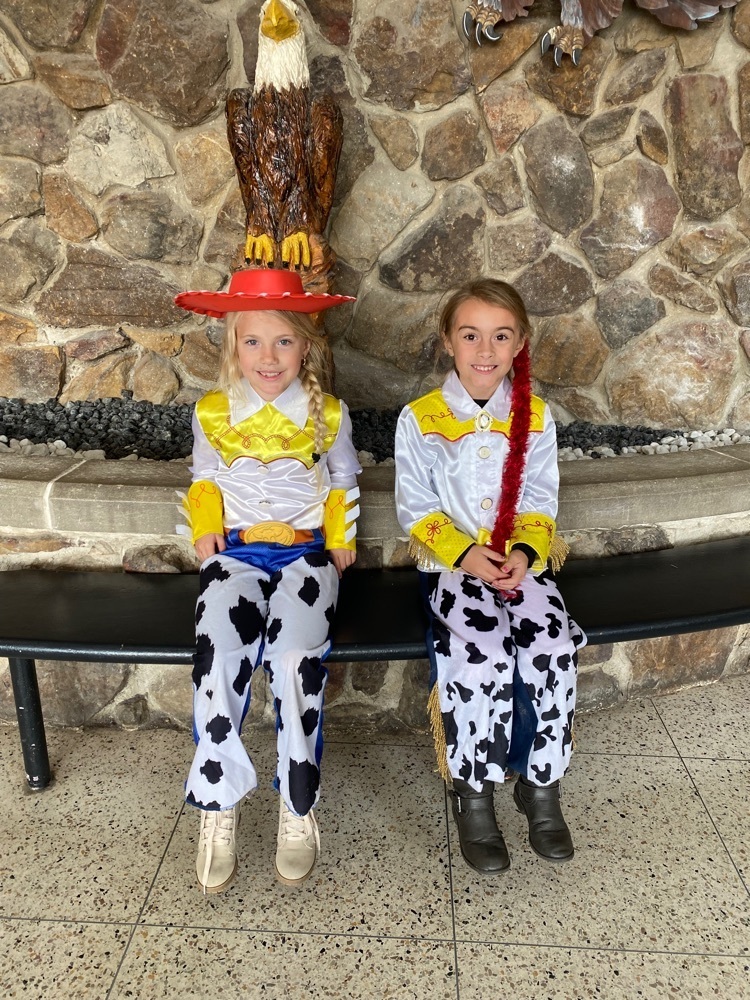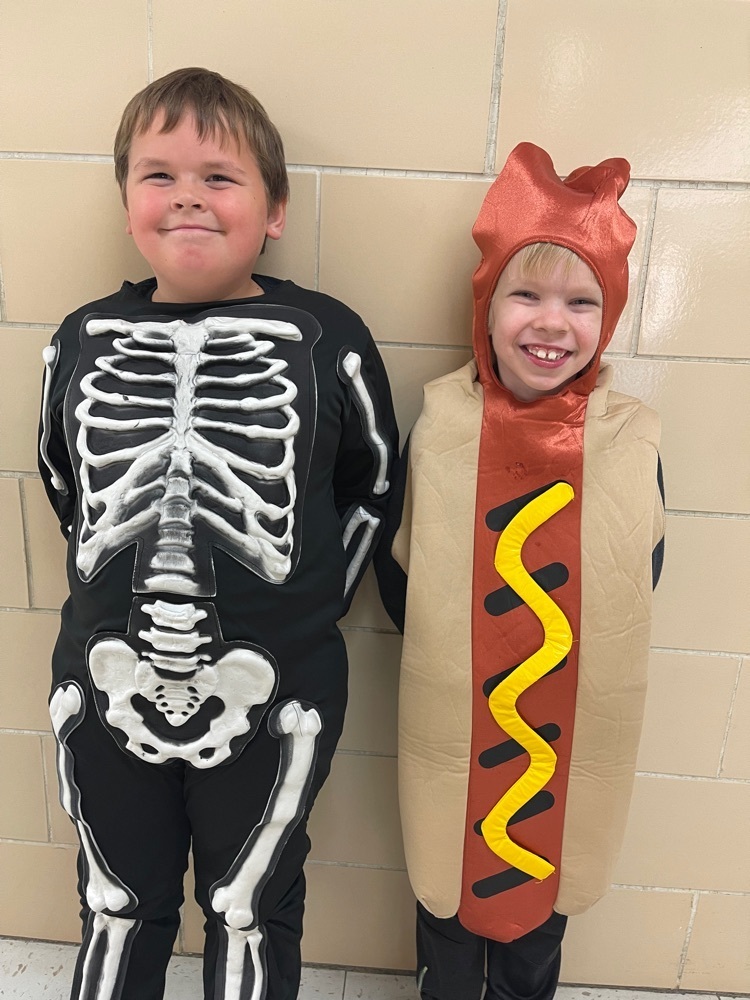 More creative costume fun for the BES Costume Day!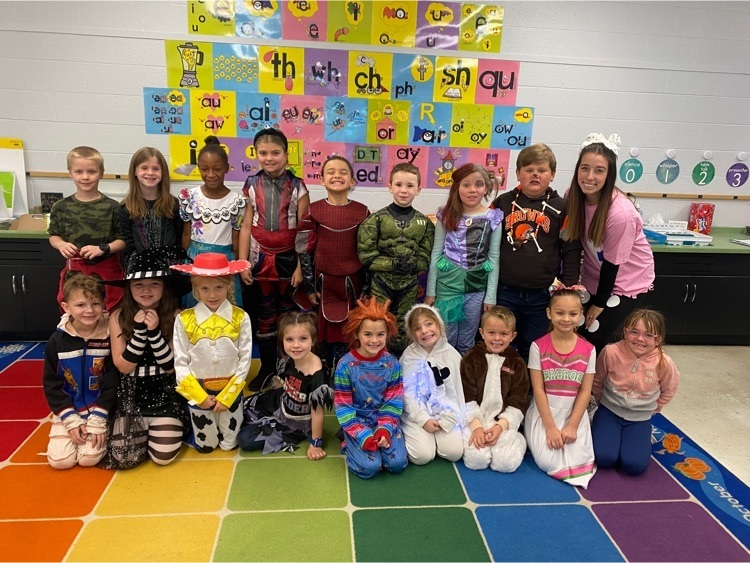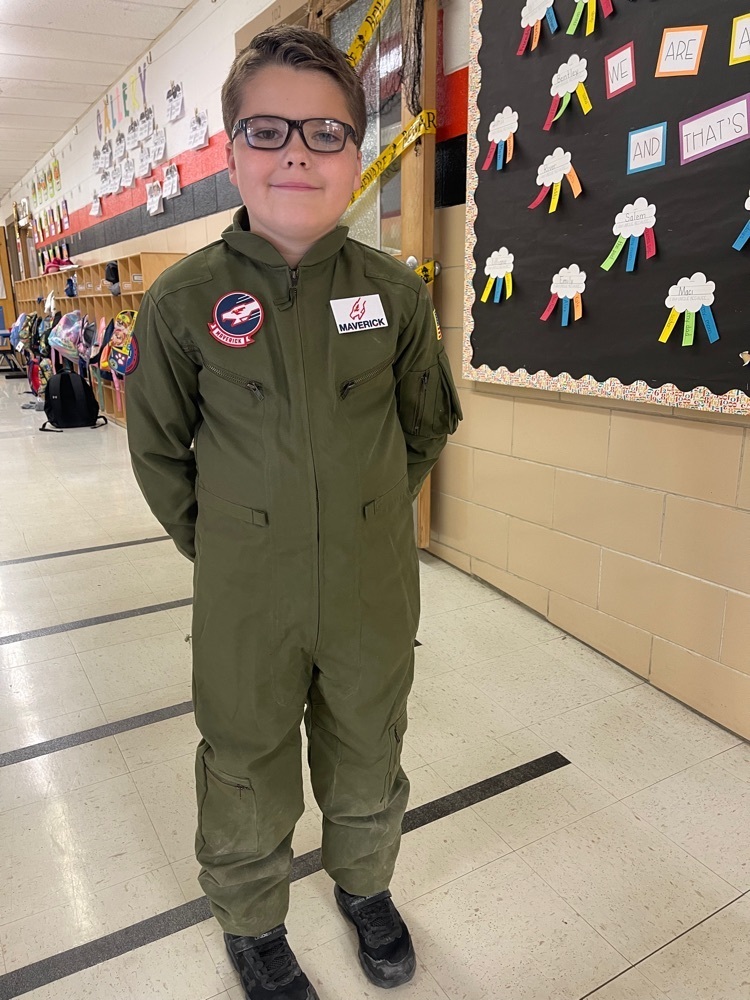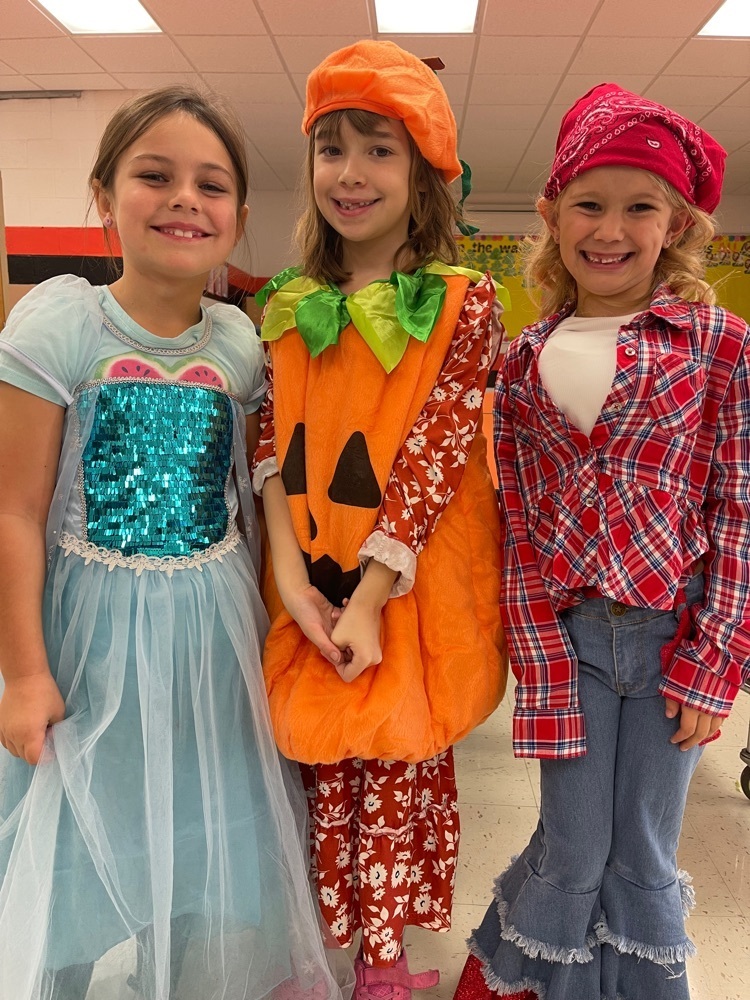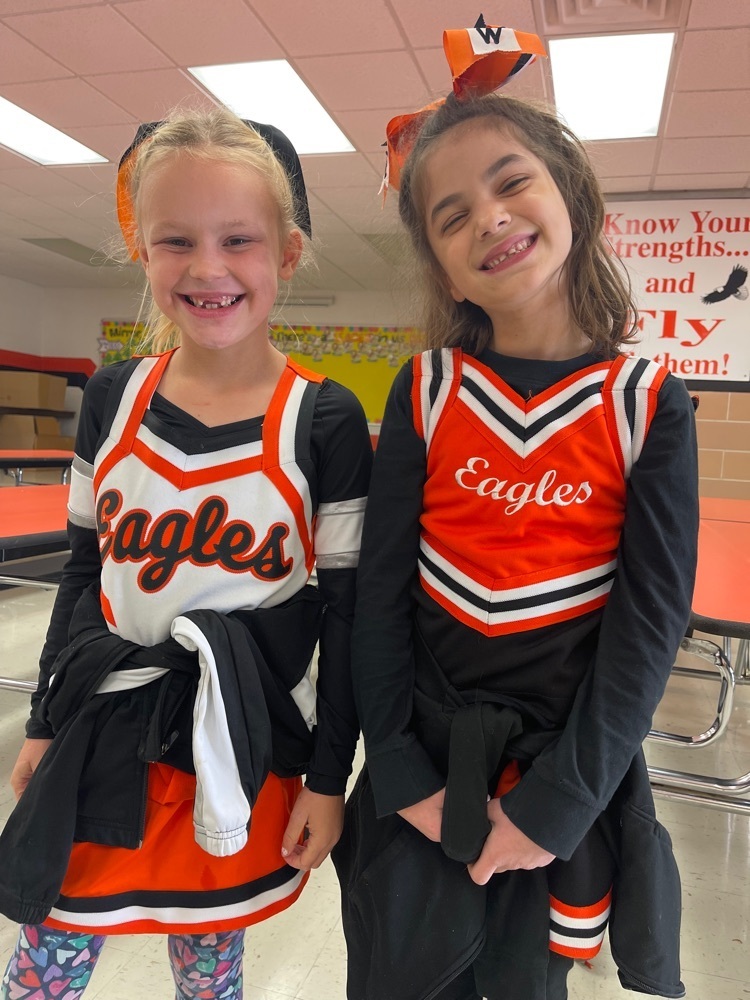 From Shrek to the Pumpkin Patch, we're having so much fun at BES!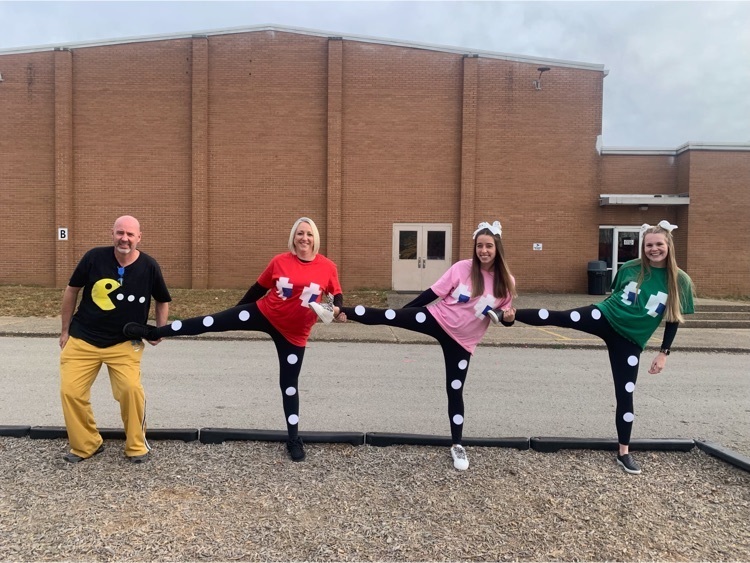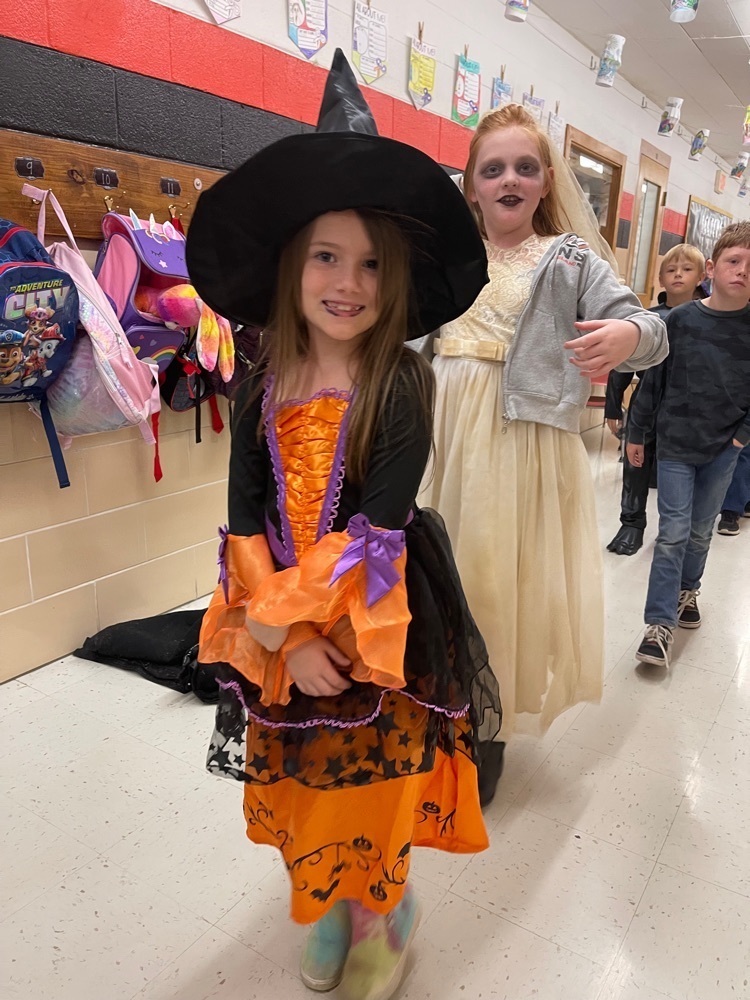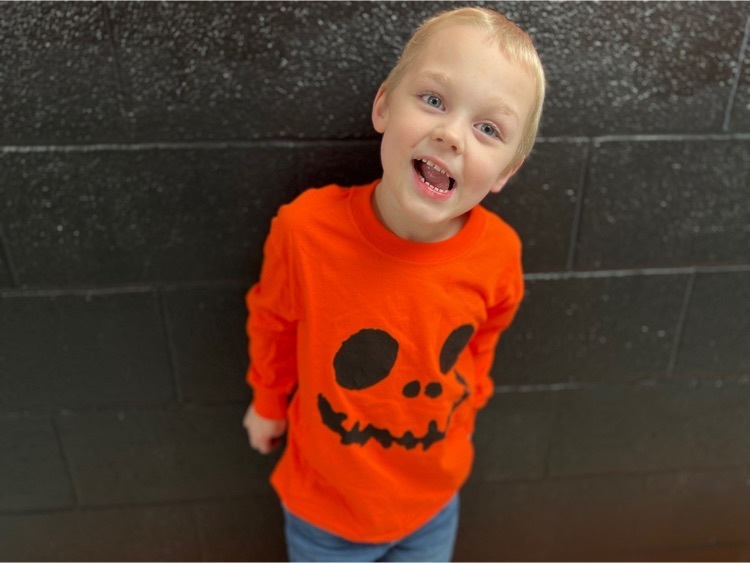 It's Costume Day at Belpre Elementary! Stay with us throughout the day for more awesome photos of our staff and students!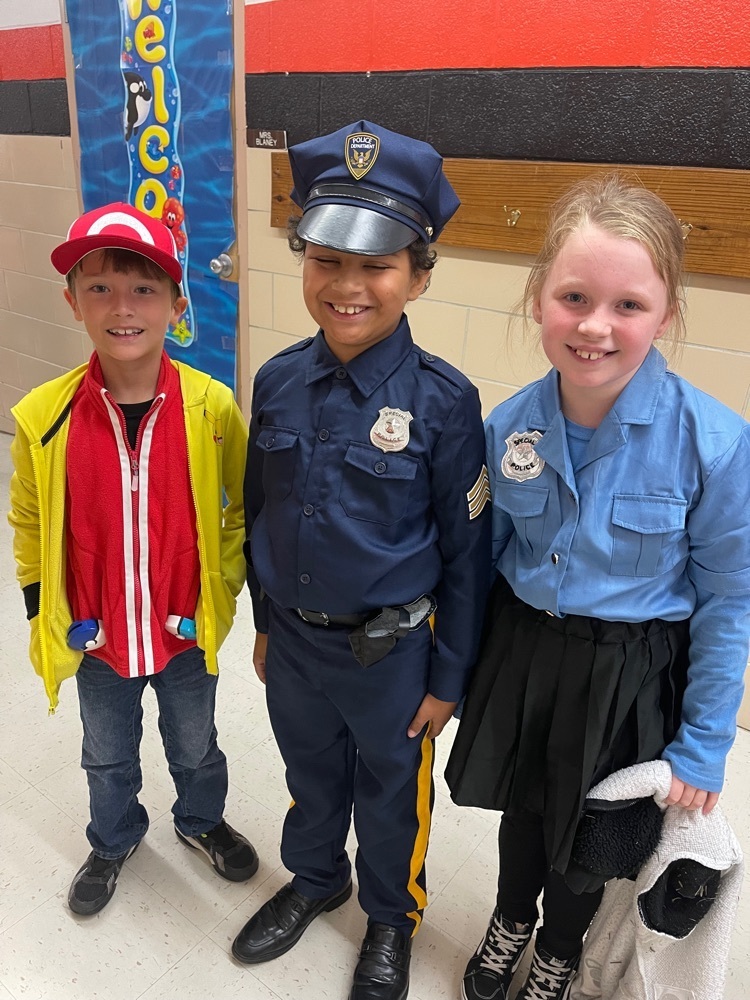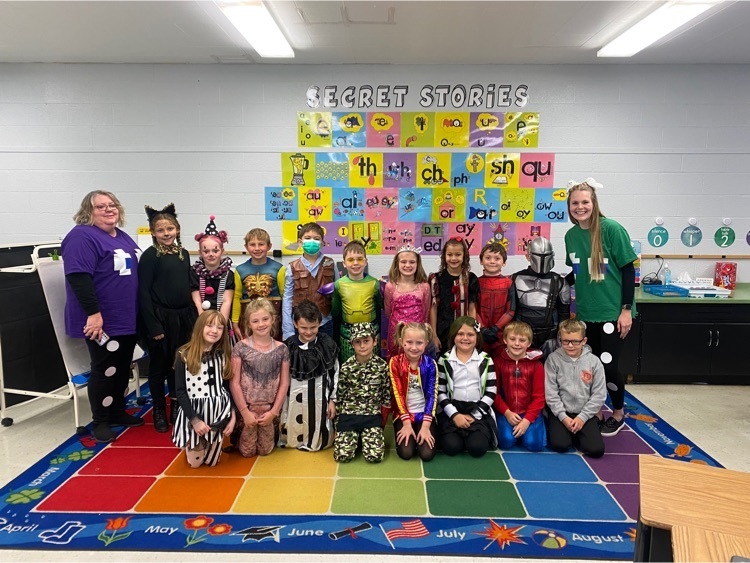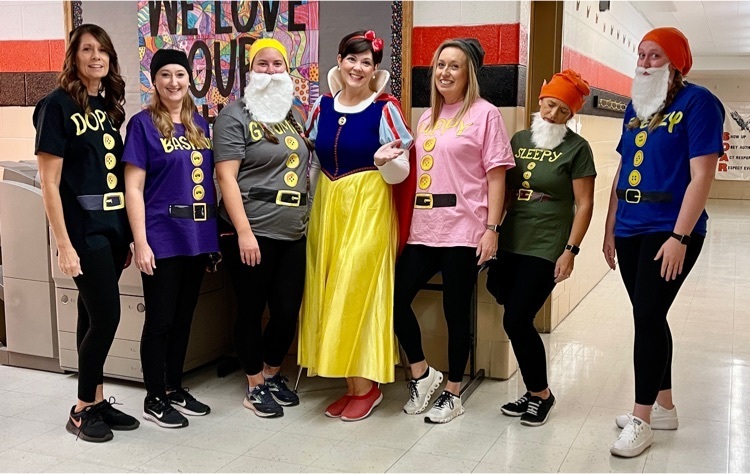 Thanks to everyone for another fantastic BES PTO Trunk or Treat and Pumpkin Drop!