CONGRATULATION VOLLEYBALL!!! "Congratulations to our Volleyball team. Last night they defeated Wellston in a thrilling match of four sets. Belpre lit the night up with intensity and set the court on fire. Emmi Dowell put it all on the floor with the game high of 10 total digs! Jaylynn Wright set our team up for success with 23 assists and Halee Williams was relentless at the net, scoring the game high of 17 kills. Great job Belpre! The volleyball team heads into four games next week, good luck!"
Congratulations to our Cross Country Team: Last night the cross country team competed at Federal Hocking High School on a wet, muddy course. Congratulations to Blake Rodgers who won his race and Nick Diaz, Carter Norman, Maddie Sprigg, Shyanna Miller, and Gracie Bills who all medaled. Special shout out goes to Nick, Sonny Britton, Nikki Gogan, Trista Harpold, Alex Parker, Kennedy Stevens, Madison Lauer, and Chloe Brumbaugh for all running personal best times. Congratulations to all!
Educational Trip to Puerto Rico: We are excited to announce that we are planning another educational trip to Puerto Rico in 2023. All students currently in grades 8-12 are eligible to attend. There will be an informational meeting at 7pm tomorrow, September 23rd, in the High School Library. Parents and students are welcome to attend. If you have any questions or are interested in the trip, but unable to attend, please contact Ms. Morgan. Thank you,
This week we would like to introduce Ms. Mya Contillo! Ms. Contillo joined Belpre last January as our online 6th grade English and Social Studies teacher. Ms. Contillo attended Ohio University where she obtained a Bachelor's Degree in AYA Integrated Language Arts and a Minor in English. Ms. Contillo was able to observe many classrooms throughout her time at Ohio University. She stated that this gave her the opportunity to adjust to the environment of an English classroom. During the last two semesters of her senior year, she completed her full time professional internship at Athens High school, where she taught 11th-12th grade English. Ms. Contillo's mentor is Mrs. Kelly Krason, our media specialist. Ms. Contillo is located in the high school building, room 139. She would love for you to stop in and introduce yourself! When asked why Ms. Contillo chose a career in teaching, she mentioned that her mother is a dance instructor who conducts classes with a lot of school teachers in them. Growing up, she would attend these classes, and she always loved being surrounded by educators. This inspired Ms. Contillo to become a teacher so she, too, could help students find what they are passionate about!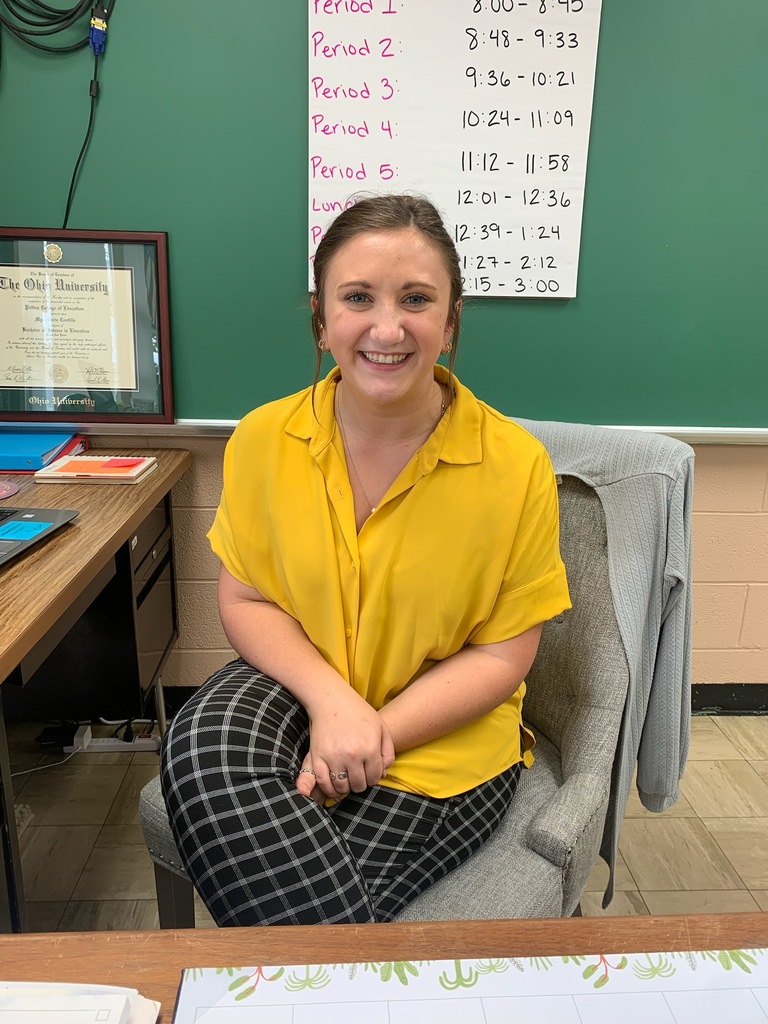 Belpre Elementary first grade students are shining bright while they study the movement of the sun! First graders investigated how and why their shadows change throughout the day and used the Sun's power to create "Sun Art". Our first graders are super scientists!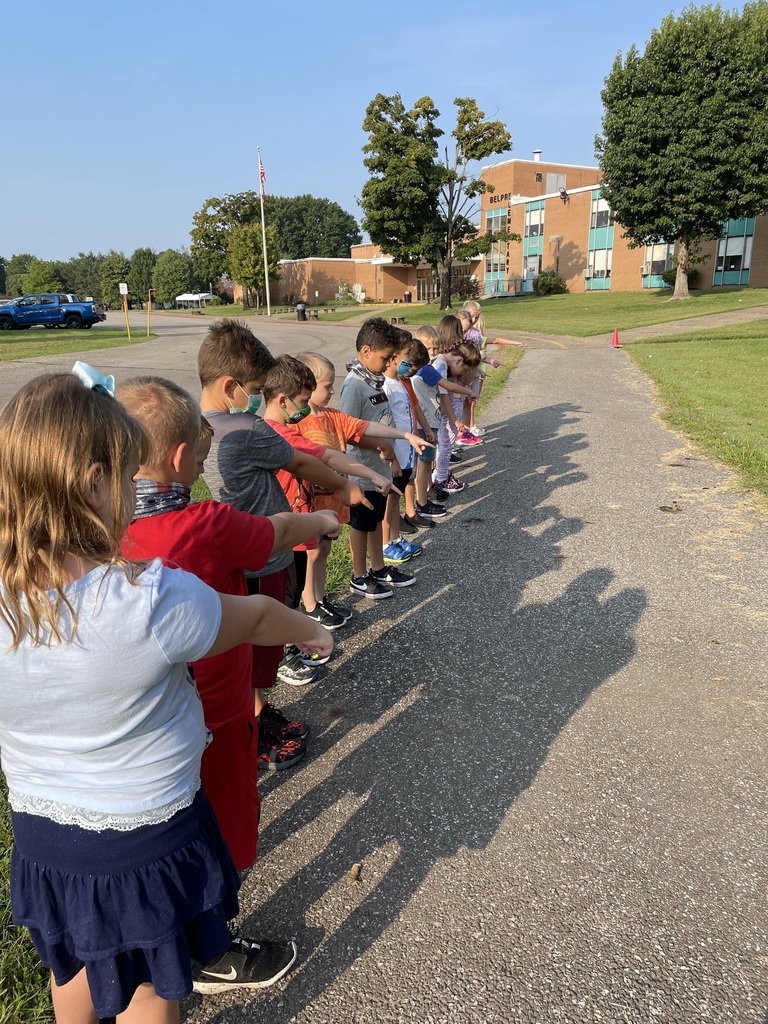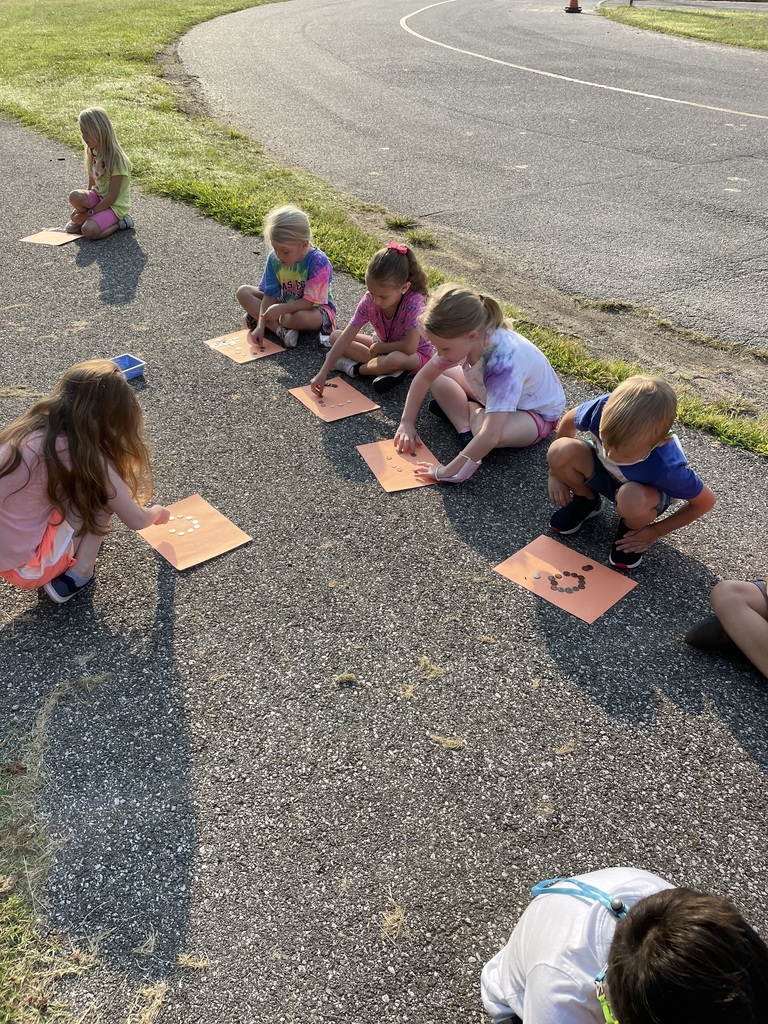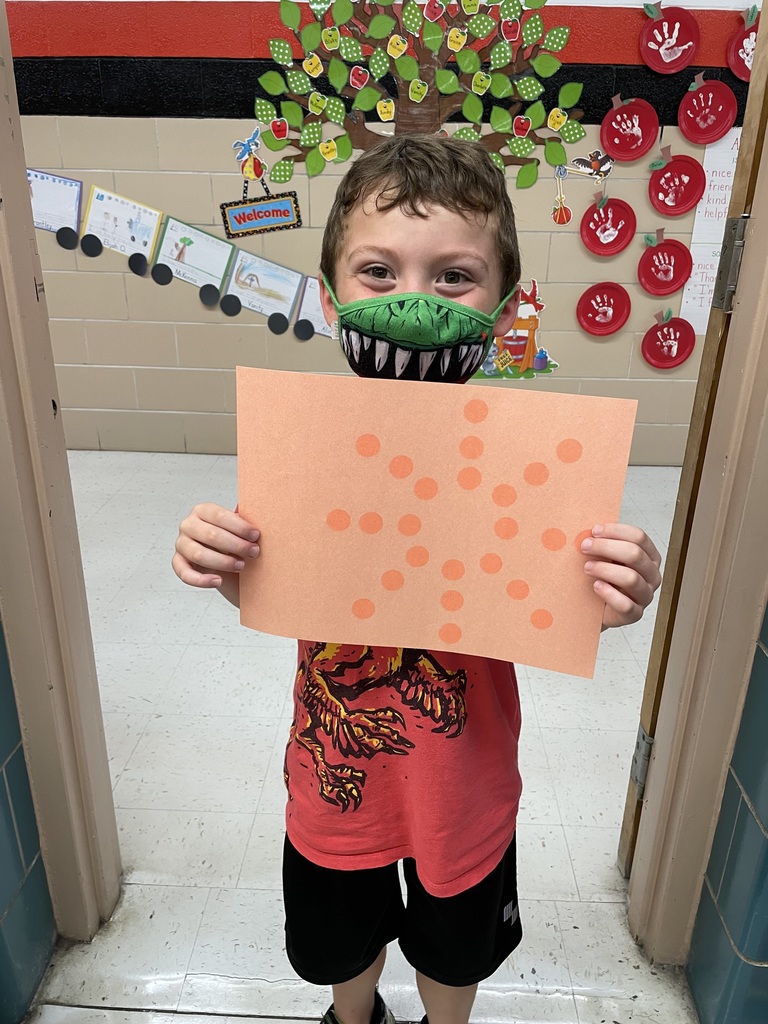 Belpre Middle School teachers have so much wisdom and love to share!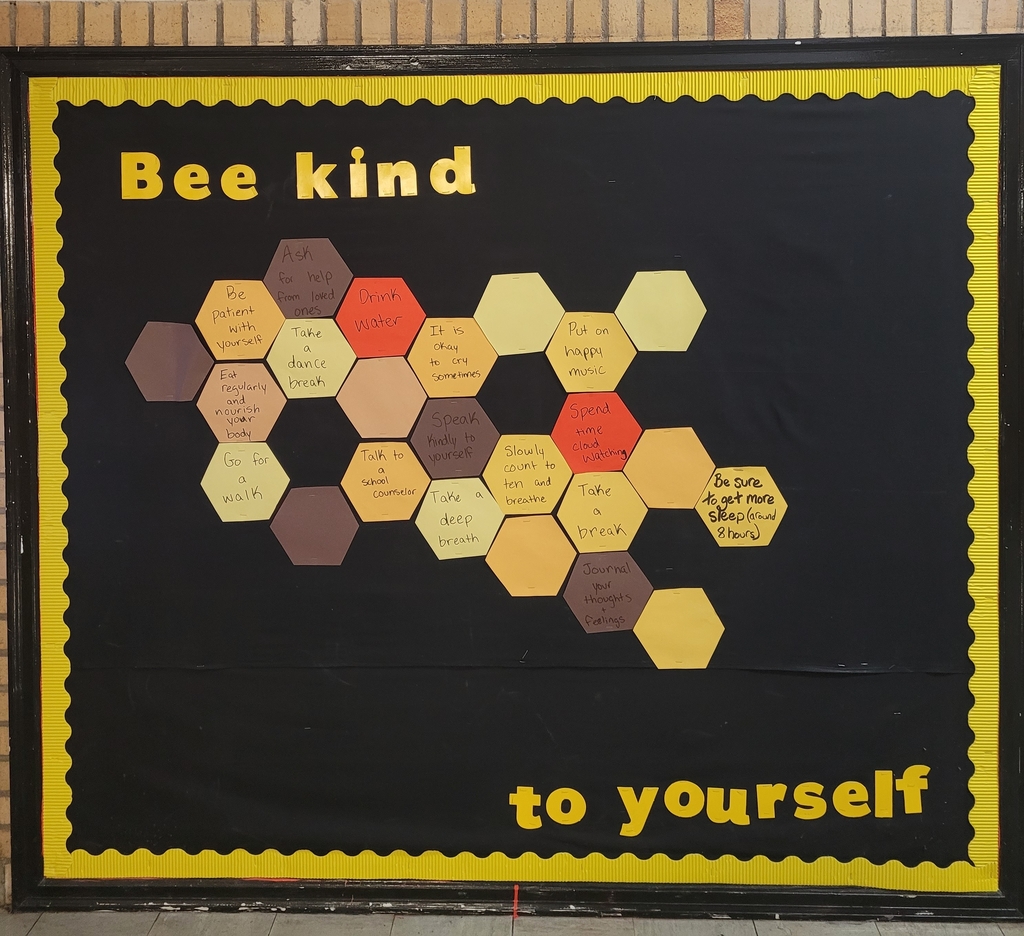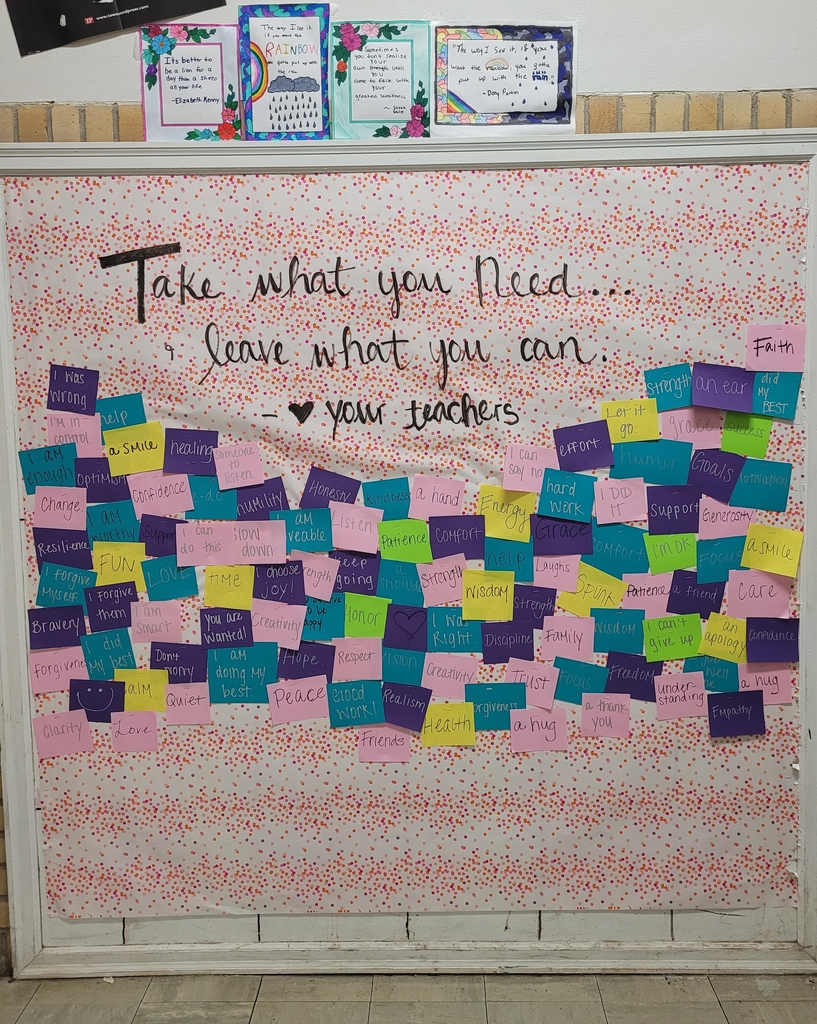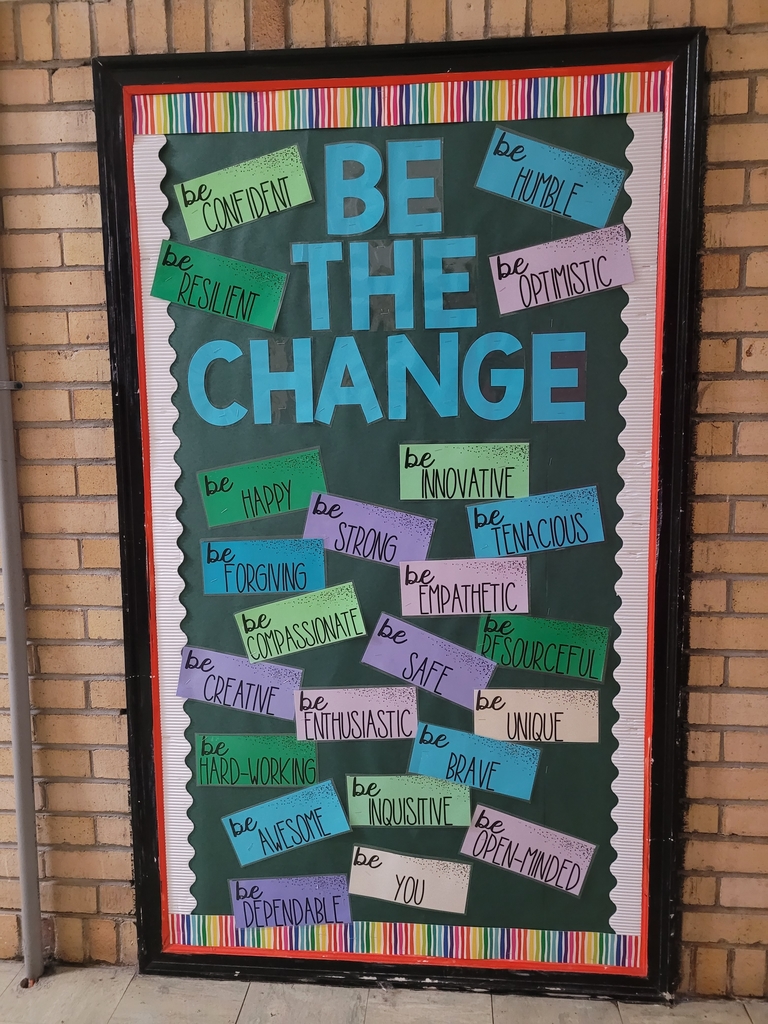 High School & Jr. High students Student pictures for grades 7 through 11 will be Wednesday, Sept. 22. All students will be photographed for the yearbook and will receive a proof back in a few weeks. Any off campus students are asked to arrive to the high school gym at 7:00am.
We are excited to have our homecoming week for our High School and Jr High students Monday: PJ day Tuesday: Beach Luau Wednesday: Country vs. Country Club Thursday: Tie Dye Friday: Neon Out

Sixth grade BES students dig in to science class to sort soil particles to determine whether their soil sample is mostly biotic or mostly abiotic.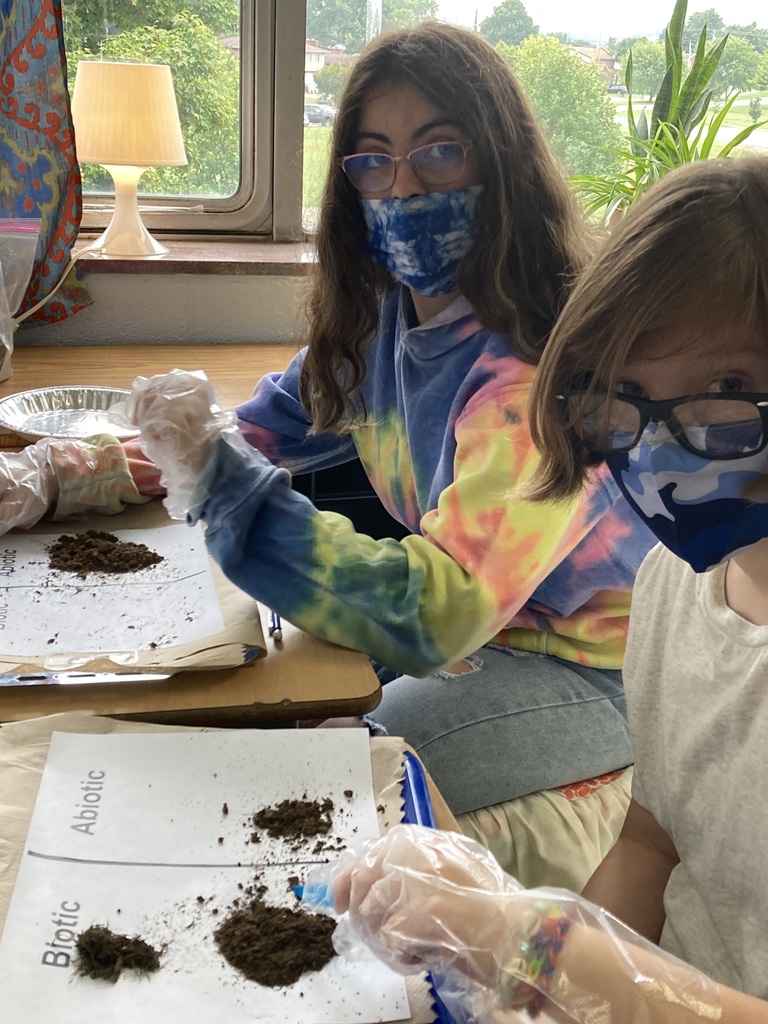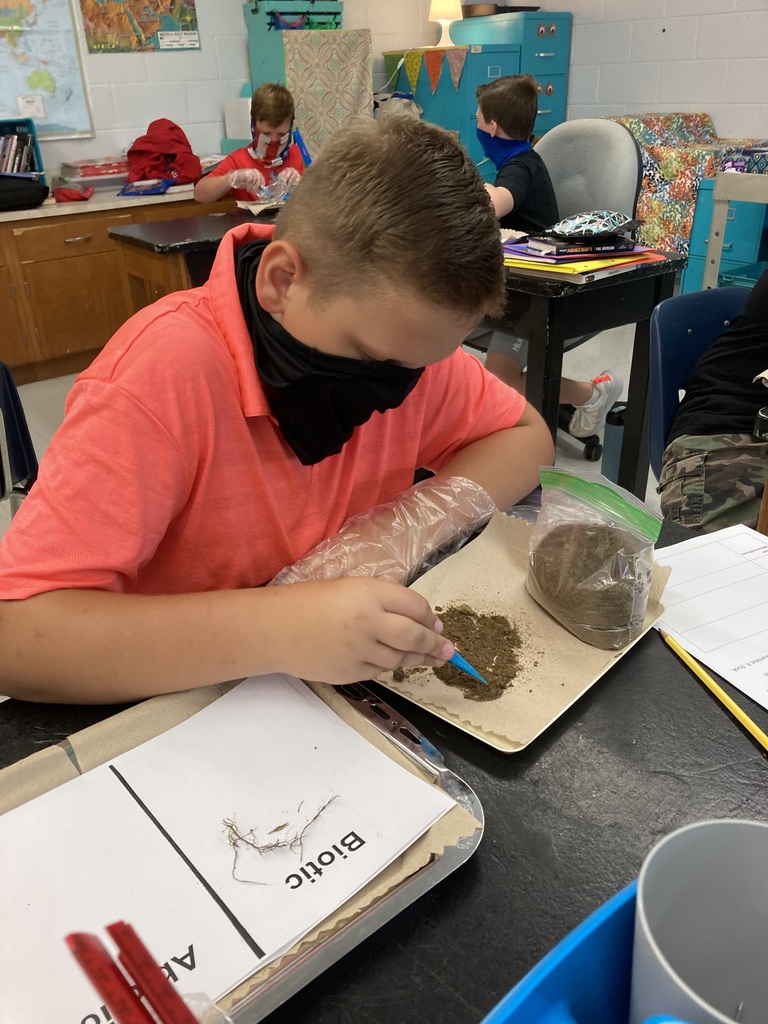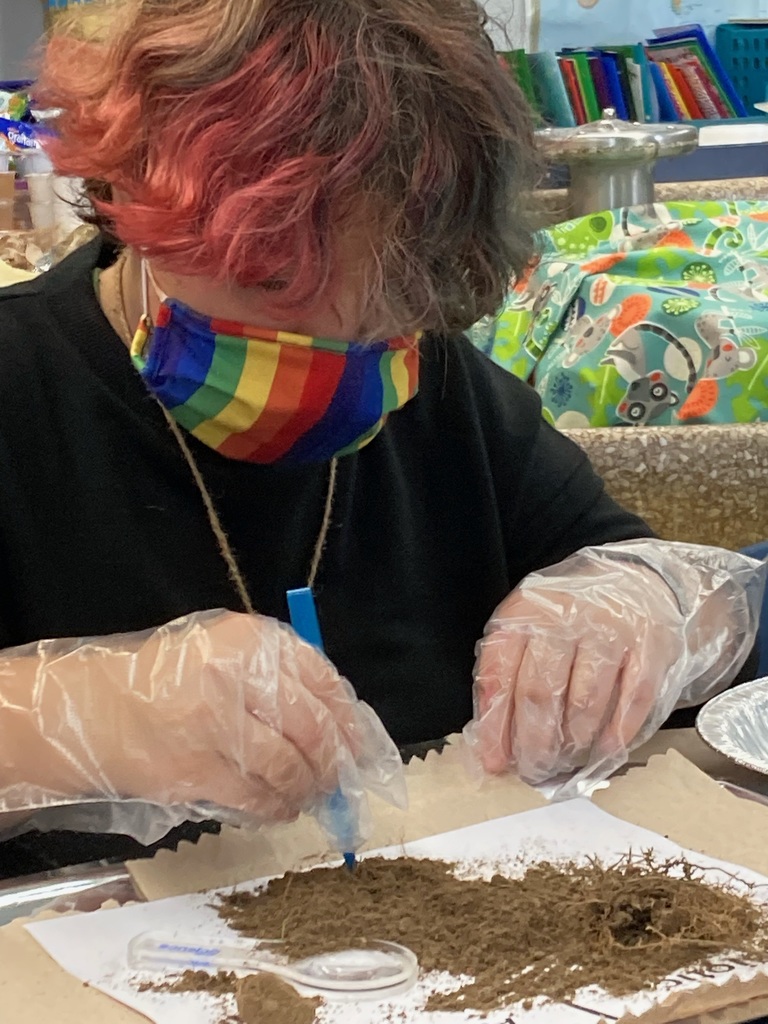 This week we would like to introduce Ms. Katherine Austin! Ms. Austin joined our Belpre staff at the end of July and started her first day on August 11, 2021. She expressed how much she enjoyed learning about the history of Marietta and Belpre during professional development days; Ms. Austin is not originally from Ohio, having graduated from high school in Tampa, Florida in 2012. Ms. Austin then furthered her education at Southeastern University in central Florida, where she obtained a Bachelor's degree in Communications, along with two minors in English and Theatre. After graduating with her Bachelor's degree, Ms. Austin attended Ohio University where she obtained a Masters degree in Film Studies and a Masters degree in English Education. Prior to coming to Belpre, Ms. Austin taught Mental Illness Representation in Film and was a Teaching Assistant for a Film Analysis and Documentaries class at Ohio University. Ms. Austin has acting and backstage experience, along with production experience including producing a feature length film during her time at Ohio University. For part of her internship at OU, Ms. Austin was a part of the Disney College Program where she worked at Universal Studios for one semester. For the other part of her internship, Ms. Austin interned at the Athens Video and Film Festival. She also was an Arts and Crafts counselor at Camp Micah in Maine (along with a Sunday School volunteer and nanny). Ms. Austin completed her student teaching experience at Southern High school in Meigs County during the 2020-2021 school year. Ms. Austin's mentor here at Belpre is Stacey Moore, who is one of our phenomenal 6th grade ELA teachers. Ms. Austin will be teaching 8th grade ELA, along with a high school drama elective. She hopes to make her drama elective a club in the upcoming years. Ms. Austin is located in the Lawton Building, room 307, where she invites you to stop in and introduce yourself! Ms. Austin's goal as a teacher is for each student to leave her classroom with more skills, their needs met, and an enhanced desire to learn. She aims to create lifelong learners who can apply the critical, skill-based learning required in English to every area of their careers, relationships and worldview. We are very excited that Ms. Austin joined our staff here at Belpre, and we look forward to seeing the impact she has on our students!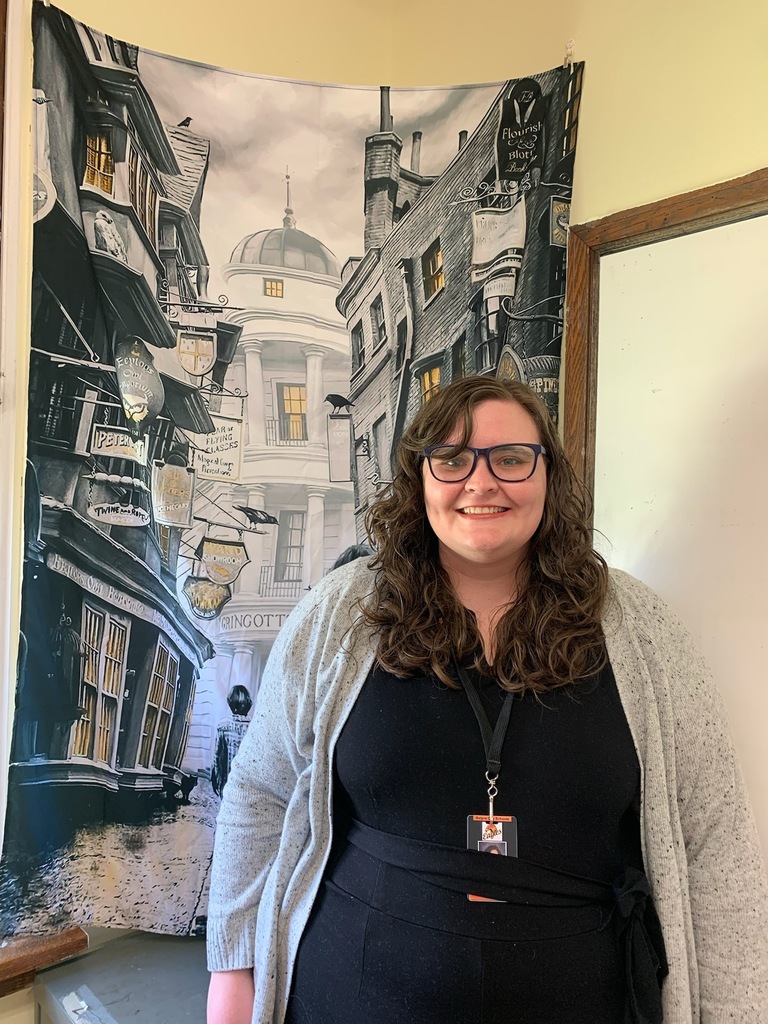 Show us your smiles Belpre Elementary students! BES Picture Day is THIS WEEK! Pictures will be taken over two days, and follow the schedule below: Tuesday, September 21st - Kindergarten, First Grade, Second Grade and Third Grade Students Wednesday, September 22nd - Fourth Grade, Fifth Grade, and Sixth Grade Students Photo order forms will come home soon after your child's picture day. These photos will also be used for our 2021-2022 yearbook.

Thank you the the Belpre Area Veterans for supporting the Belpre XC Meet today with their wonderful color guard. Your support and presence set the tone for the day - thank you each for your service.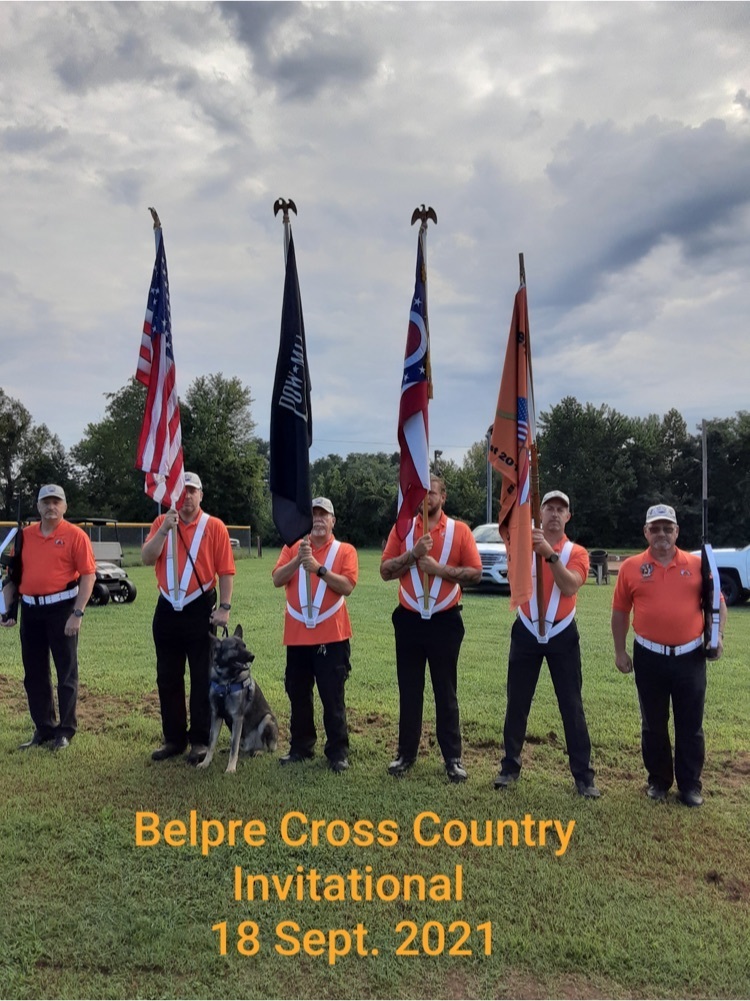 Belpre High School ICU Lifeguard Mr. Tyler Leasure takes saving students' grades VERY seriously!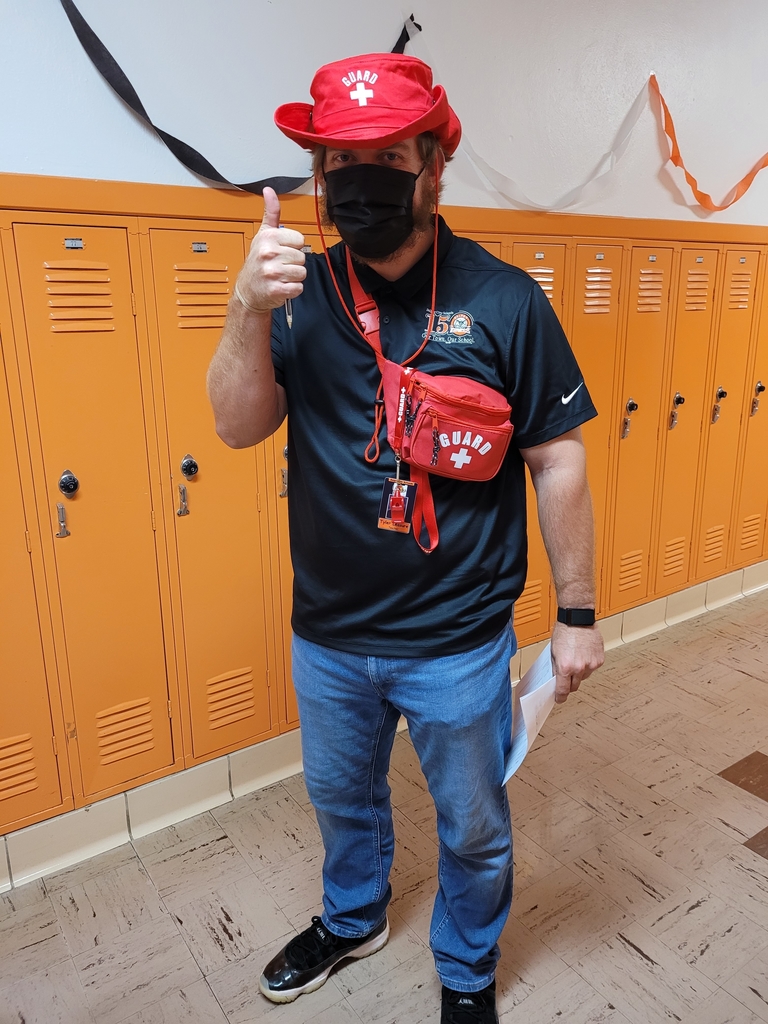 In honor of National Suicide Prevention Month the student service department of Belpre City Schools would like to offer a resource for teachers and parents. The attached article provides information and resources for families and educators including warning signs and tips for initiating a conversation. Suicide continues to be a stigmatized, and often taboo, topic. The student service department offers this resource to promote awareness and provide access to resources needed to discuss suicide prevention and/or seek help if needed.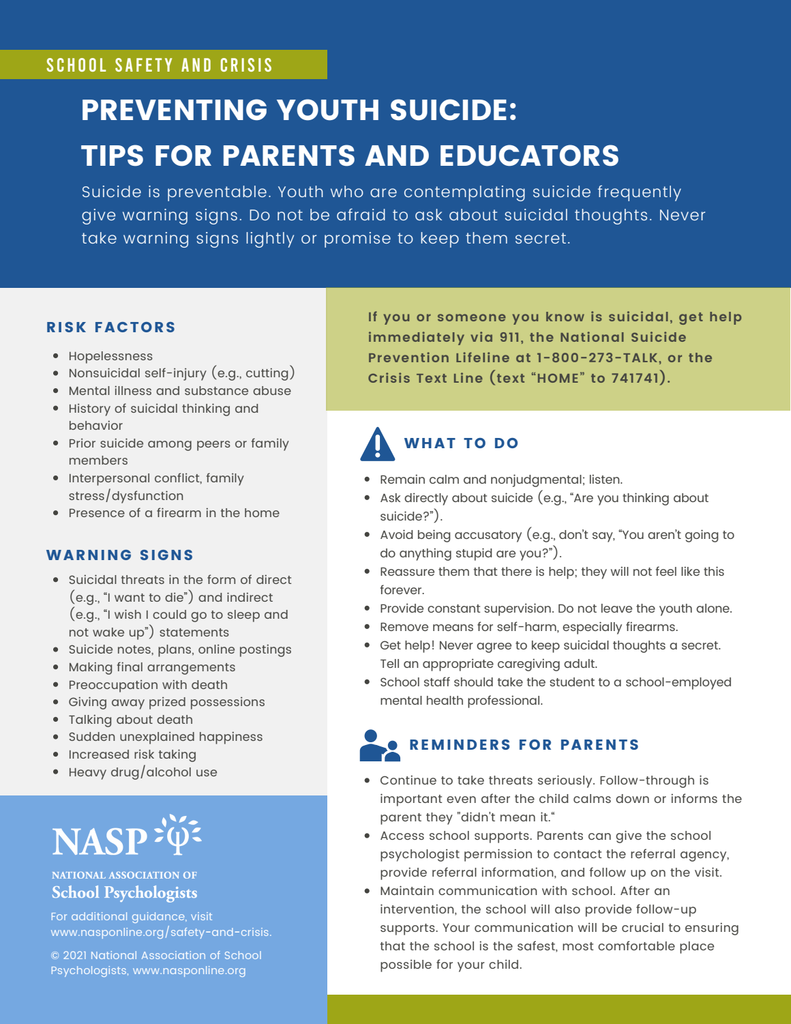 Belpre City Schools is excited to announce it has been awarded $850,000 in federal grant money for after school services for Belpre High School students in grades 7-12. We will be partnering with Ohio University to offer this service which will begin in mid-October. More information to follow - read about it on our website at
https://www.belpre.k12.oh.us/article/536613
.
Powder Puff Football "Mark your calendars for one of our biggest and most exciting events at Belpre High School: the Powder Puff football game! We have had a change of dates. The game will now take place on Wednesday, October 13th at 6pm at the High School football field. The cost of attendance will be $3 for observers and free for participants. Concessions will be available as well. We hope to see you all there!"

Congratulations to the Boys and Girls Cross Country Teams for their performance at the Wildcat Classic Invitational this weekend at Indiana Wesleyan University. Sophomore Blake Rodgers placed 11th overall in a very competitive field, Senior Maddie Sprigg placed 28th in her race and the Boys' Team finished 11th overall in the Gray Race. Several members of the team recorded new personal bests in the competition.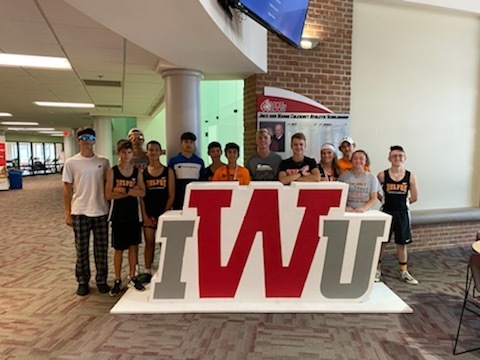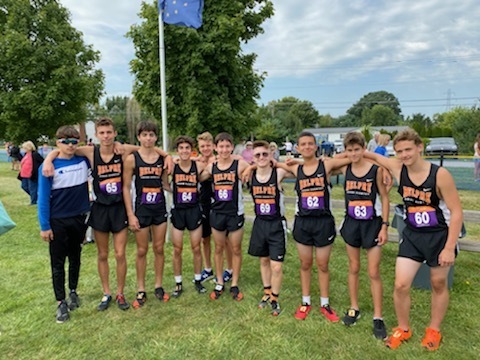 Please join us for our 2nd School Facilities Community Meeting on Tuesday, September 14, 2021 at Belpre Elementary School beginning at 6:30. We want to hear directly from you while we contemplate the current state of our school facilities and future needs. Please visit our website to learn more and see the slides and information collected during our first meeting.
https://www.belpre.k12.oh.us/page/school-facilities-plan
We hope to see you there!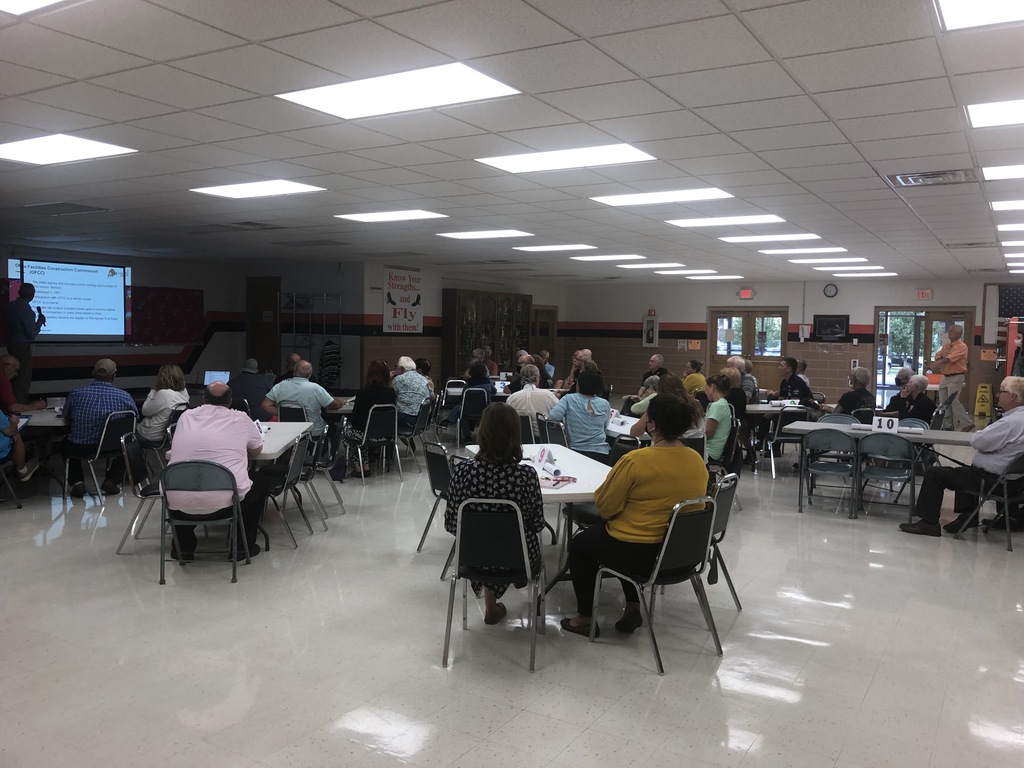 Today we would like to introduce Mr. William James, our new ninth grade English and Speech teacher! Mr. James graduated from Ohio University with a Bachelor's Degree in English, a Masters Degree in Business Administration, and a Masters Degree in Education. He has two years of teaching experience at Eastern Local Schools, where he taught 9-12th grade English Language Arts, Speech and Drama. When asked why he chose to teach, Mr. James stated that he worked in finance prior to becoming a teacher. He went on to say that teaching children was a dream of his, so he quit his job in finance to pursue what he really wanted to do! Mr. James is beyond excited to work in Belpre City Schools and is looking forward to getting to know the students and staff. We heartily welcome Mr. James to Belpre, and we can't wait to see him live out his passion for teaching in our school building!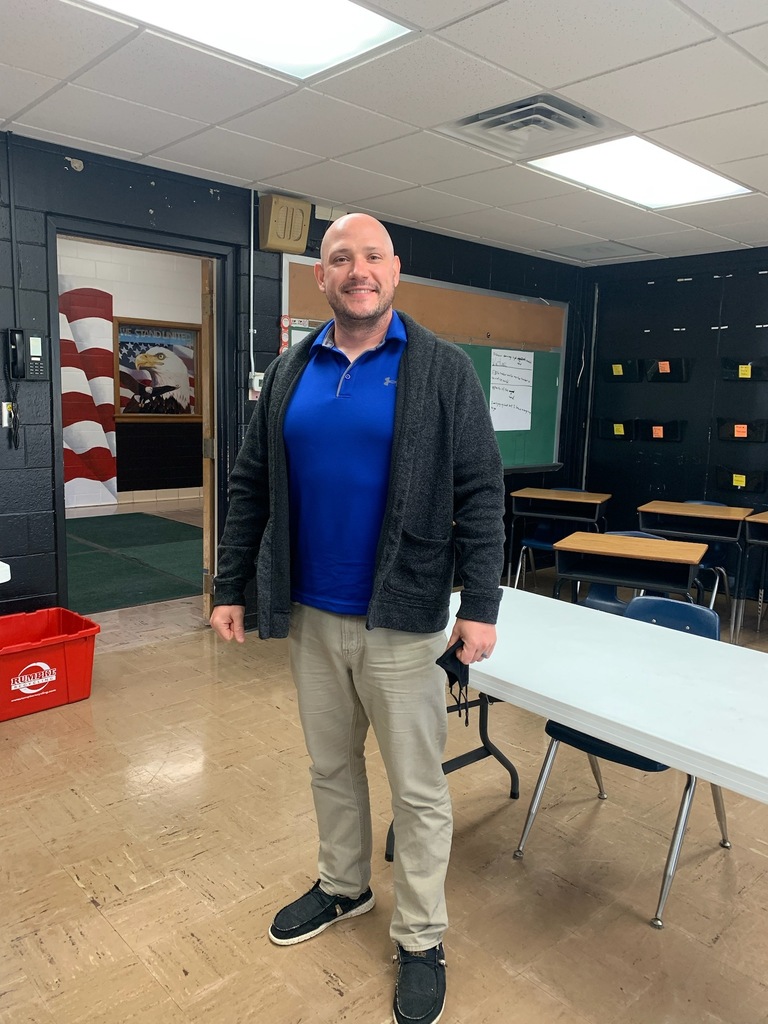 Reminder that traffic at the Middle School and High School campus will move in a one-way pattern before and after school. Cars should enter along the football field and either turn around at the corner or drive through slowly and exit onto Stone Road. No student or parent cars should park in the area by the band and weight rooms. We need everyone's help to make morning and afternoon traffic move more safely!