The regular monthly meeting of the Belpre City School District will be held on Thursday, February 17, 2022, beginning at 5:00 p.m. at the Stone Administration/Early Learning Center.  This meeting is a meeting of the Belpre City School District Board of Education in public to conduct the School District's business and is not to be considered a public community meeting. There is a time for public participation during the meeting as indicated in the agenda.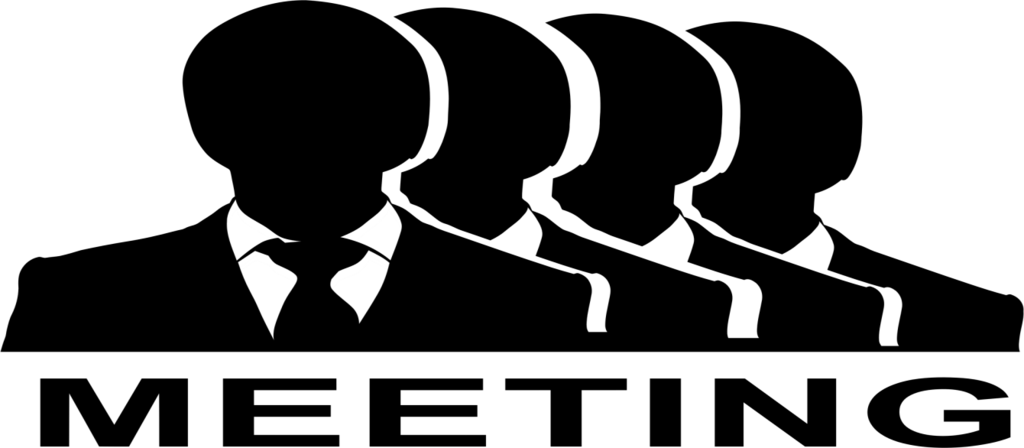 Congratulation to our Belpre High School music students for your success at District IX Solo and Ensemble today at Cambridge High School Superior (I) Rating Olivia Hall - Trumpet Class C Solo Claudia Church - Marimba Class B Solo Trumpet Trio Class C - Kat Bond, Paige Lockhart and Evan Matheny Excellent (II) Rating Conner Elder - Baritone Sax Class A Solo Paige Lockhart - Alto Vocal Solo Class C Low Brass Quartet Class C - Caden Lawson, Aidan Klingler, Alexander Mason, and Michaela Miller Good (III) Rating Mixed Vocal Ensemble Class C - Emma Cleveland, Aidan Klingler, Michaela Miller, and Bill Weiner

Belpre teachers have been hard at work the last two days as we continue to bring our Portrait of A Graduate to life! Our teachers experienced project-based learning, learned how to give better feedback and created more focus and purpose in our lesson and unit design. For more information on the district's direction and professional development plan, please this link:
https://5il.co/yqsl
We are committed to honoring this direction that our community helped us to develop and we are getting a little better each and every day!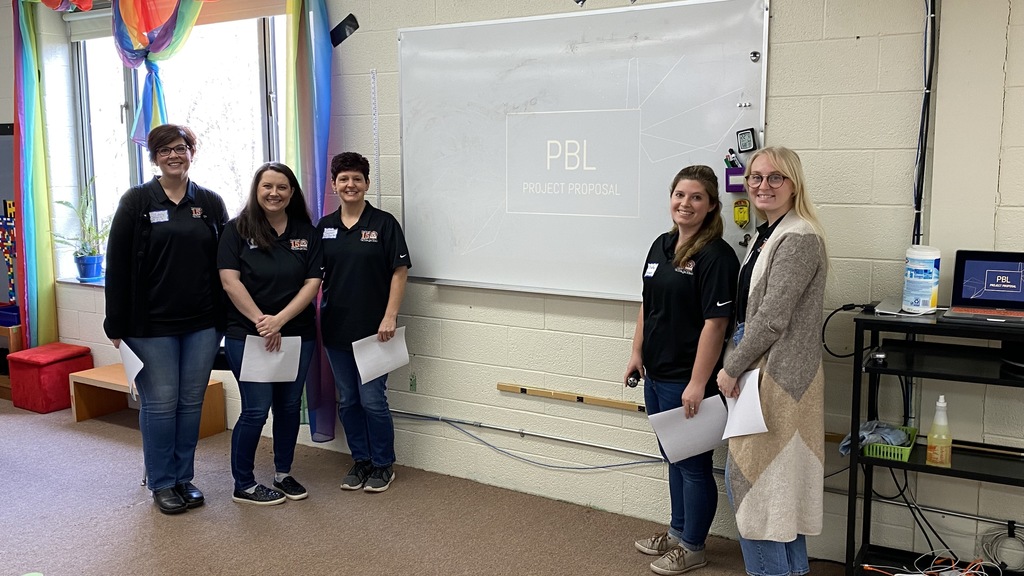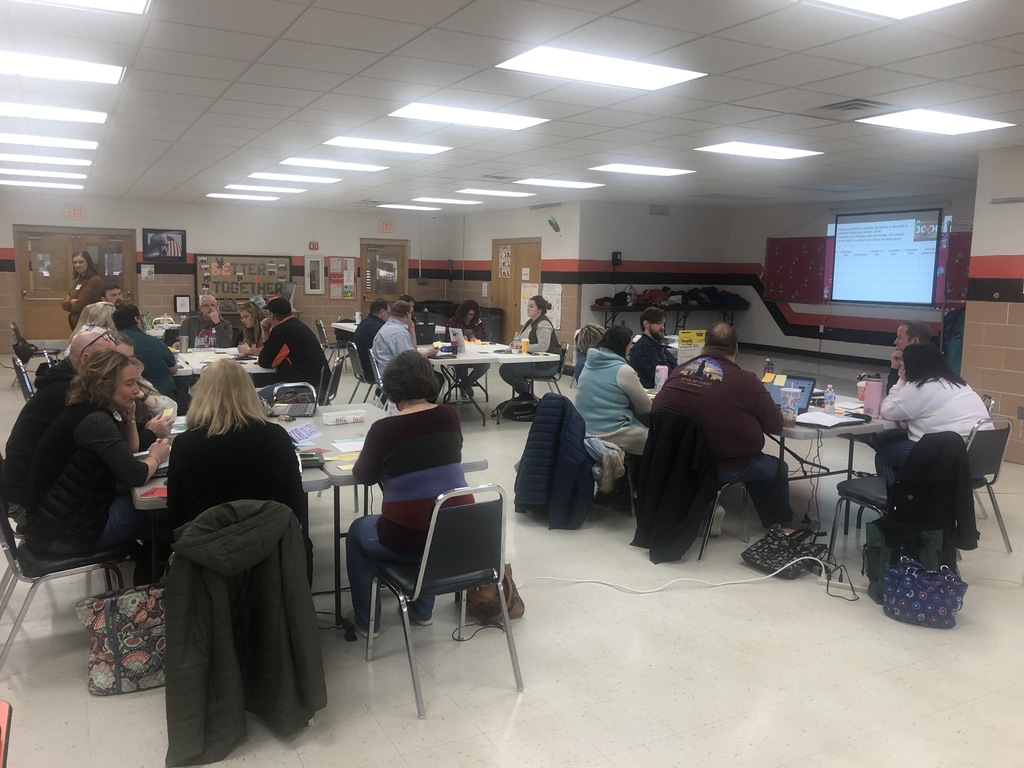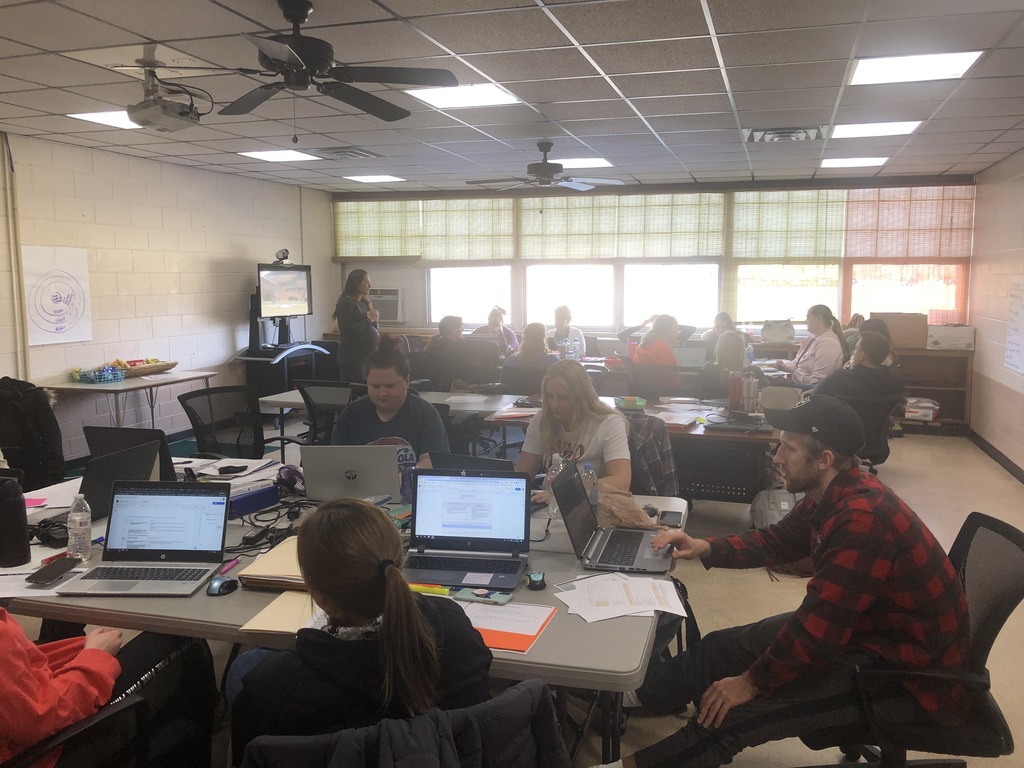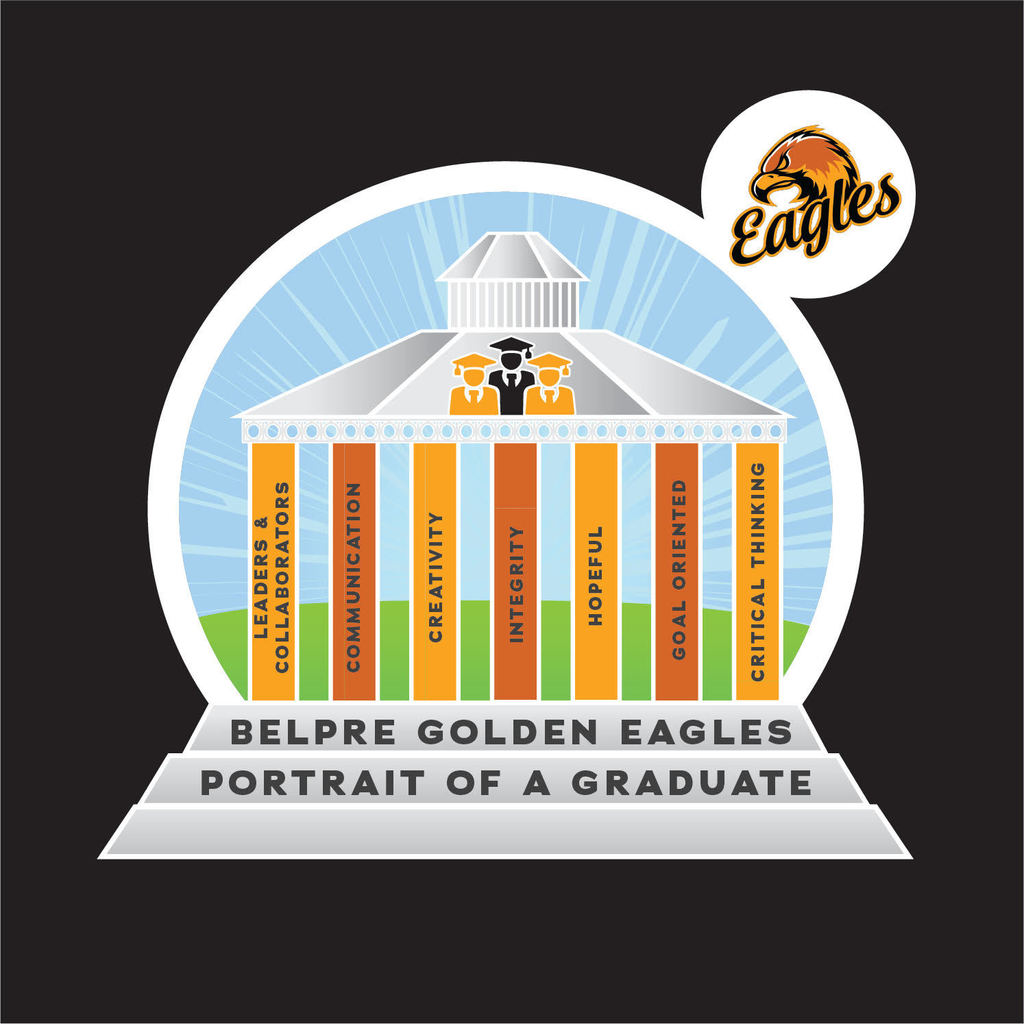 In honor of National School Counseling Week, we would like to recognize our counselors for everything they do for our students and staff. They wear numerous hats to support students' mental health and academics. Thank you to all of our school counselors for their hard work and dedication to the district!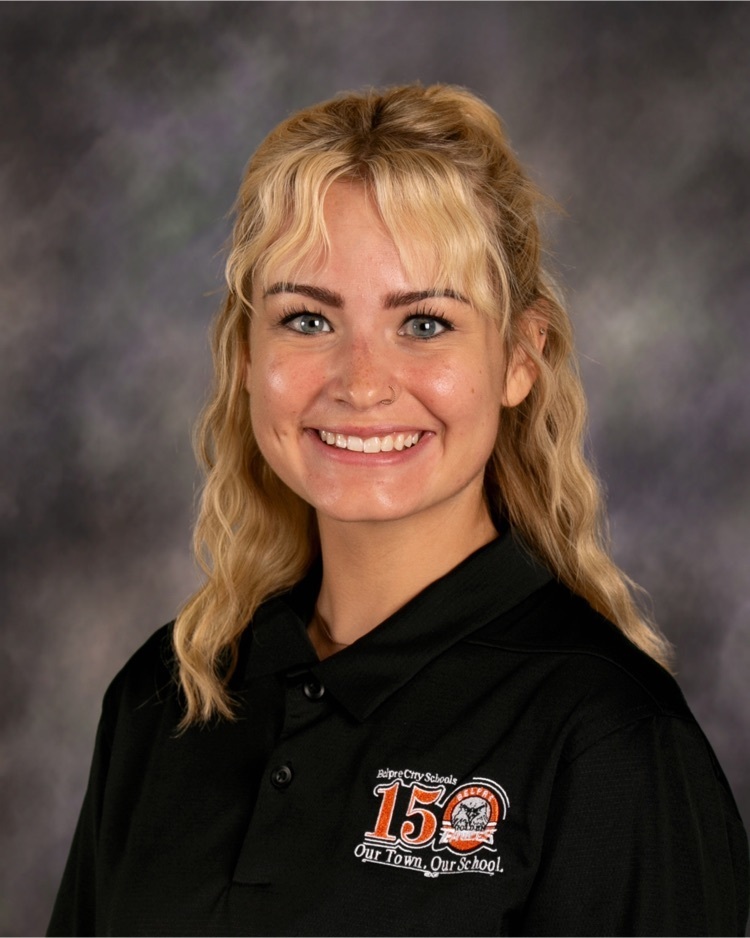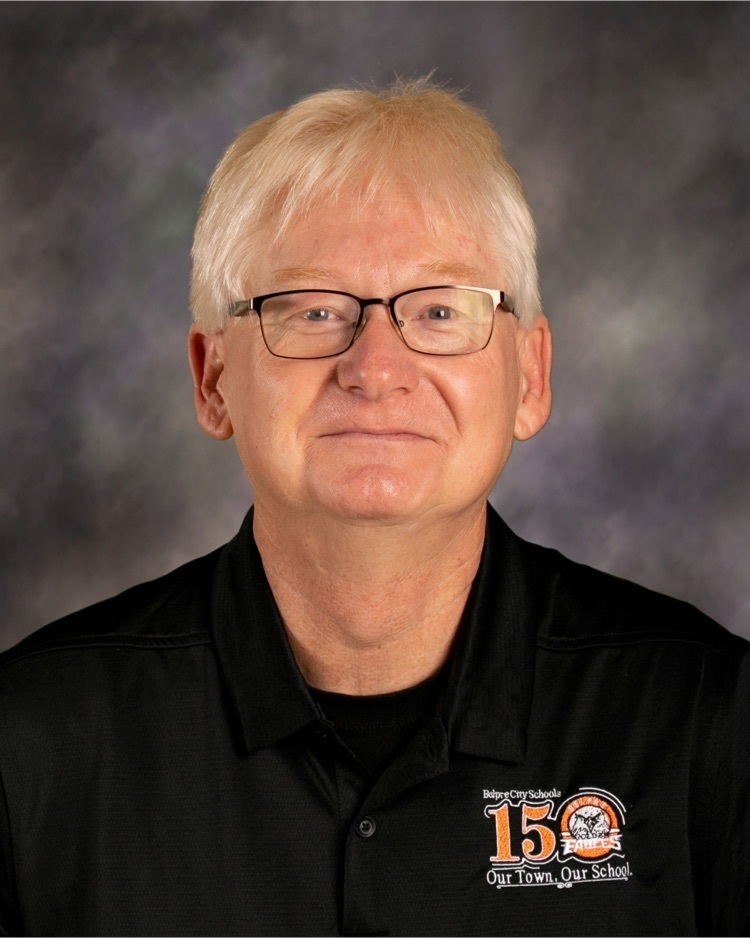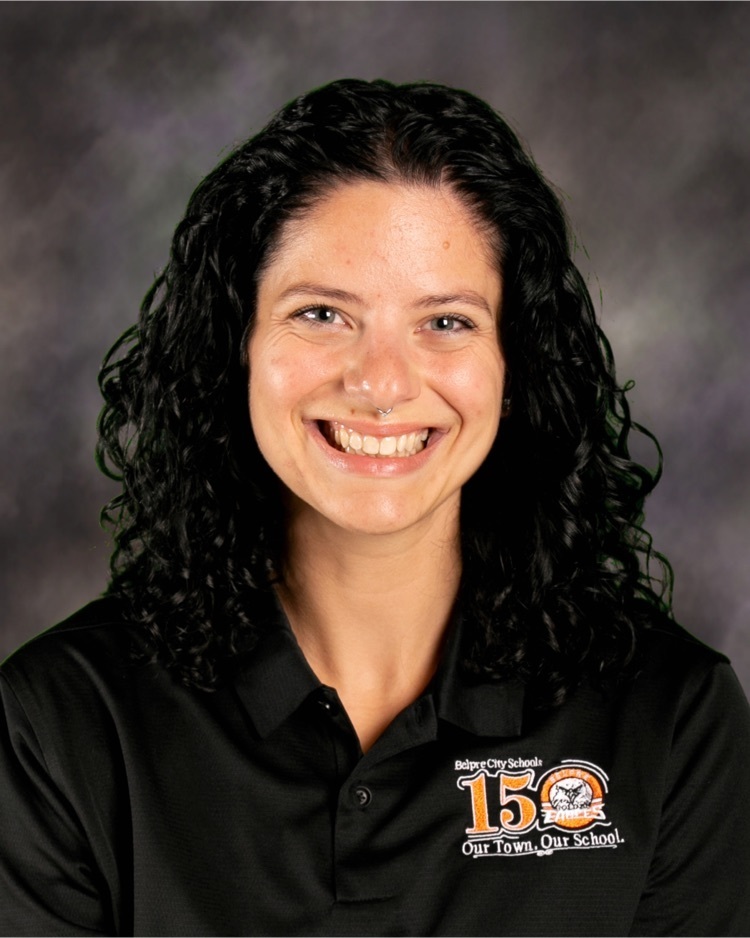 Belpre High School February Students of the Month Katlyn Dinnin is the daughter of Darren and Kayla Cline. She is a member of the National Honor Society, AERO, and National Society of High School Scholars (WSHSS.) Future plans include attending the University of Rio Grande to pursue a 4-year degree. Jacob Maze is the son of Jason Maze and Jennifer Haught. He has been a member of BHS Soccer, Number One Club, and AERO. Jacob maintains honor roll status and plans to attend the University of Akron. Congratulations!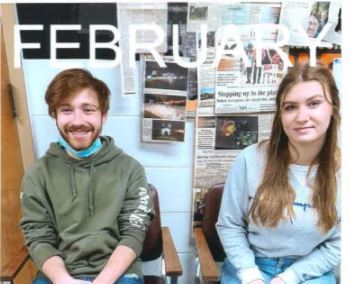 The 2022-2023 OVESC Bright Beginnings Preschool enrollment packet for new students is now available! The preschool is housed at the Stone Building near Belpre Elementary and has been our strong partner for many years. Download the packet below to enroll your child in southeastern Ohio's premiere classrooms for preschool children!
https://5il.co/159vi


This week in athletics! Monday 2/7/22- BHS Girls Basketball vs. Meigs (home) Tuesday 2/8/22-BHS Boys Basketball/BHS Cheer vs. Waterford (away) Wednesday 2/9/22- BHS Boys Basketball/BHS Cheer vs. Eastern (home) Thursday 2/10/22- BHS Girls Basketball vs. Federal Hocking (away) Friday 2/11/22- BHS Boys Basketball/BHS Cheer- SENIOR NIGHT vs. South Gallia (home) Saturday 2/12/22- SECTIONALS- BHS Girls Basketball vs. Miller (home @ 1:00) *online ticketing only
http://www.ohsaa.org/tickets

All athletics events scheduled for 2/4/22 have been canceled due to inclement weather.

Belpre City School wills be closed Friday, February 4, 2022. Students should complete Blizzard Bag # 2.

Due to inclement weather, Belpre City Schools will be in a two-hour delay Friday, February 4, 2022. We will continue to monitor weather conditions overnight and will provide additional updates if needed.

Our Kindergarten students are having "snow" much fun learning the value of sequencing! Mrs. Huggins took the children outside to put their classroom instruction into practice by following the steps to build a snowman. Thanks to a flurry of teamwork and excellent listening skills, these little learners are now experts at the art of the snowman!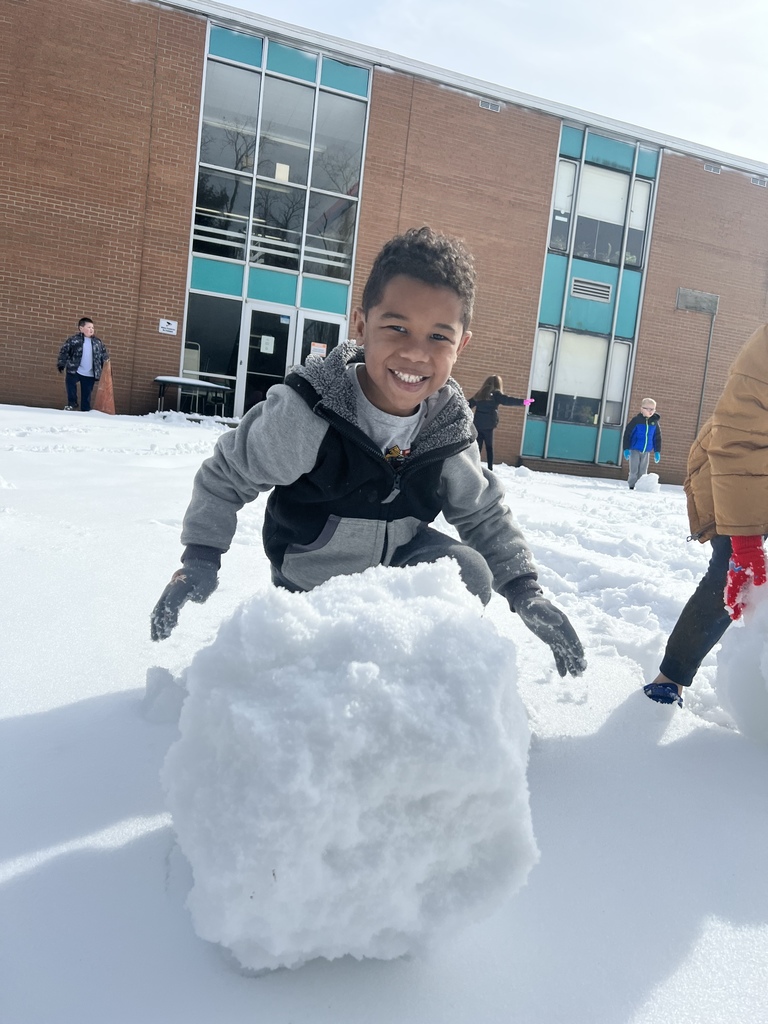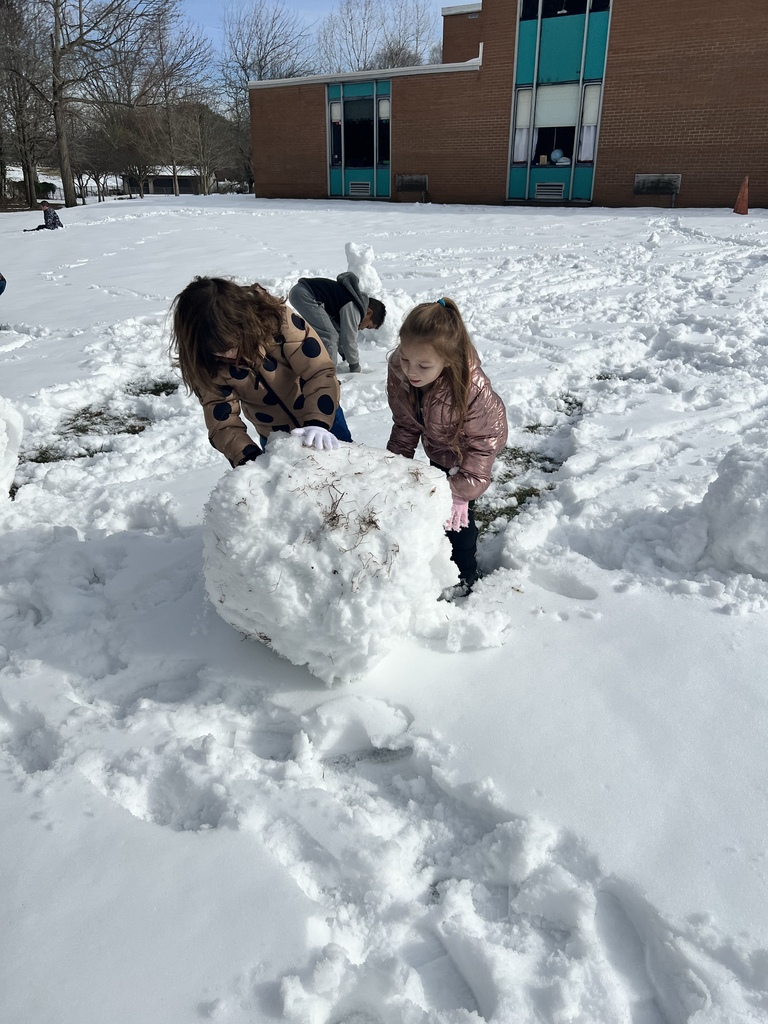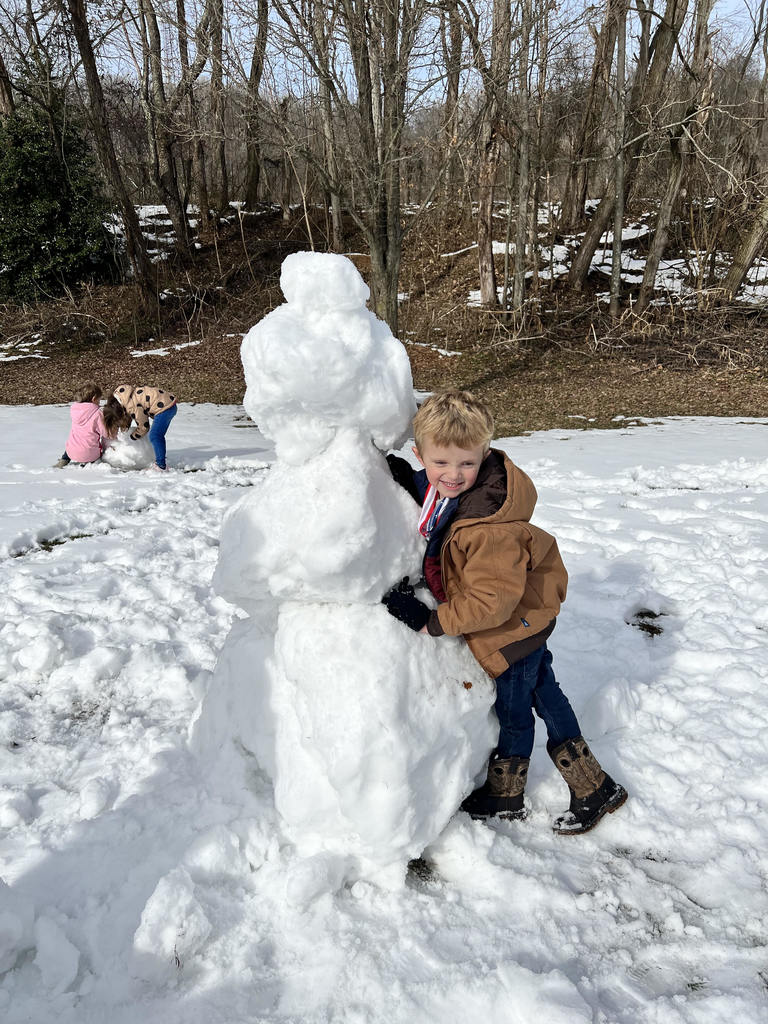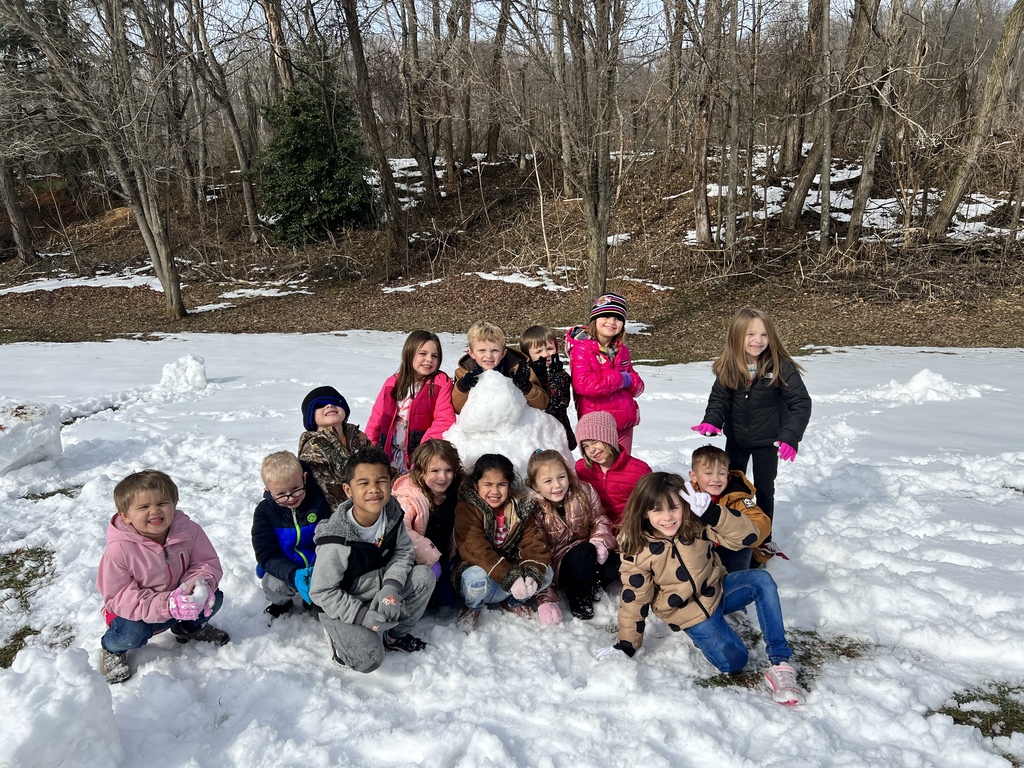 Hello students and parents!! Please read this message below from Donna Muntz and contact her at 740-568-1924 if you are interested! Want to be part of an AWESOME program offered by your school that is FREE? Do you want some help figuring out what career you want to do in the future? Would you like to go on educational/cultural trips? Do you want to go to college and have no idea where to start? Then Educational Talent Search is for you!! We are recruiting now! ETS serves 740 students in Washington, Meigs, Morgan, and Noble counties and serves grades 6-12. Our application is now online and very easy to fill out and submit instantly! It only takes a couple minutes and you will need your parent/guardian to also fill out a section. Click on this link, then hit Go To Link:
https://onbase.wscc.edu/AppNetPublic/U
... ETS is sponsored and housed at Washington State Community College and is funded by the U.S. Department of Education and provides free college, career, and financial aid information to middle and high school students each year. ETS identifies students who demonstrate an interest or desire to attend college and provides them with the motivation and support to enroll in a program of postsecondary education (college, university, technical or vocational school) after high school graduation. Our educational advisors visit the students at the school about twice a month. The trips and events we also sponsor are not required, it is up to the student to decide if they want to attend. Fill out your application soon so we can get you enrolled into the program before the school year ends!

Our first graders have been learning about motion. They used what they have been learning to design the fastest 🛷 sled. They tested their great ideas out, and learned that sometimes you have to try many ideas 💡 to find what works best!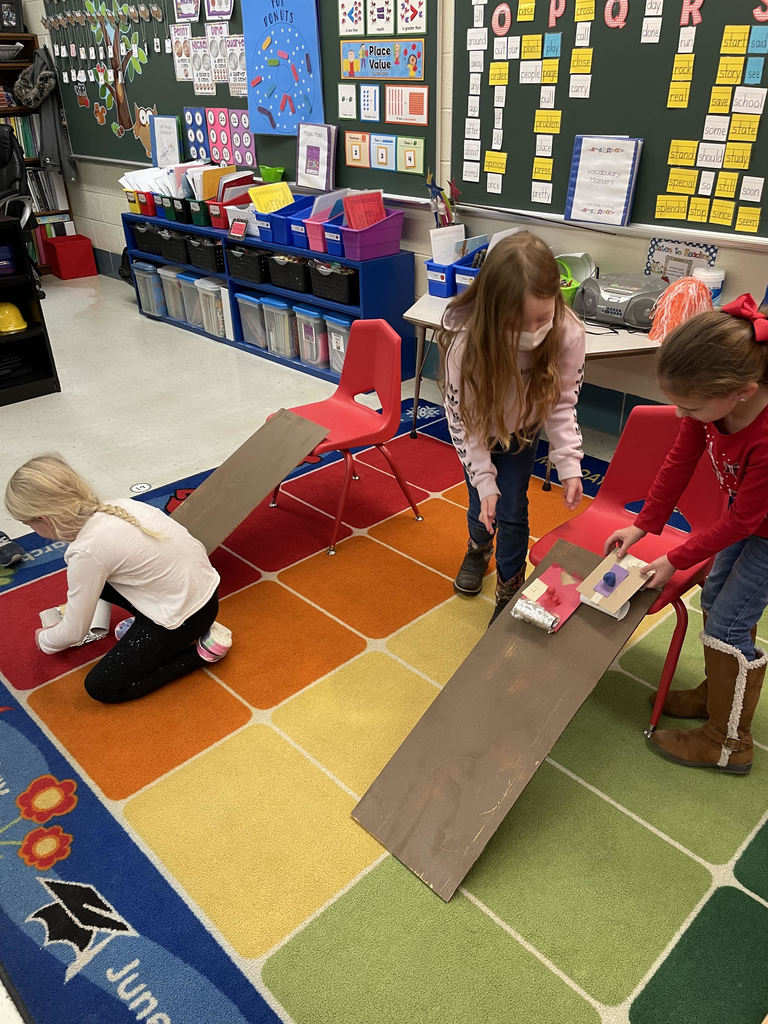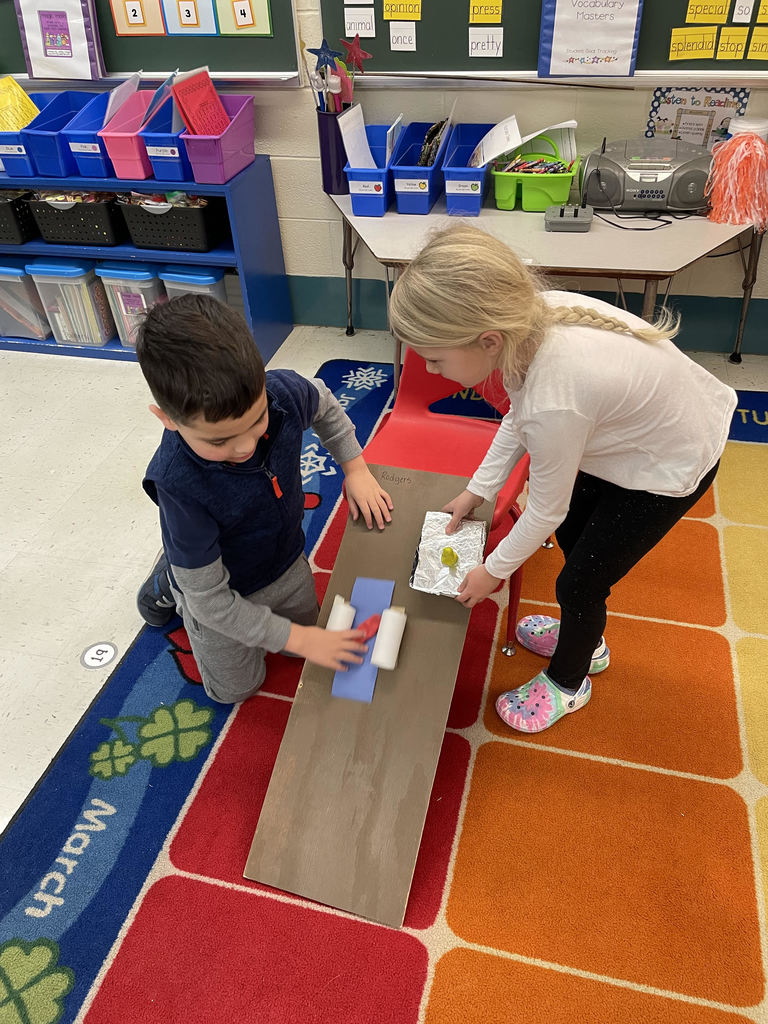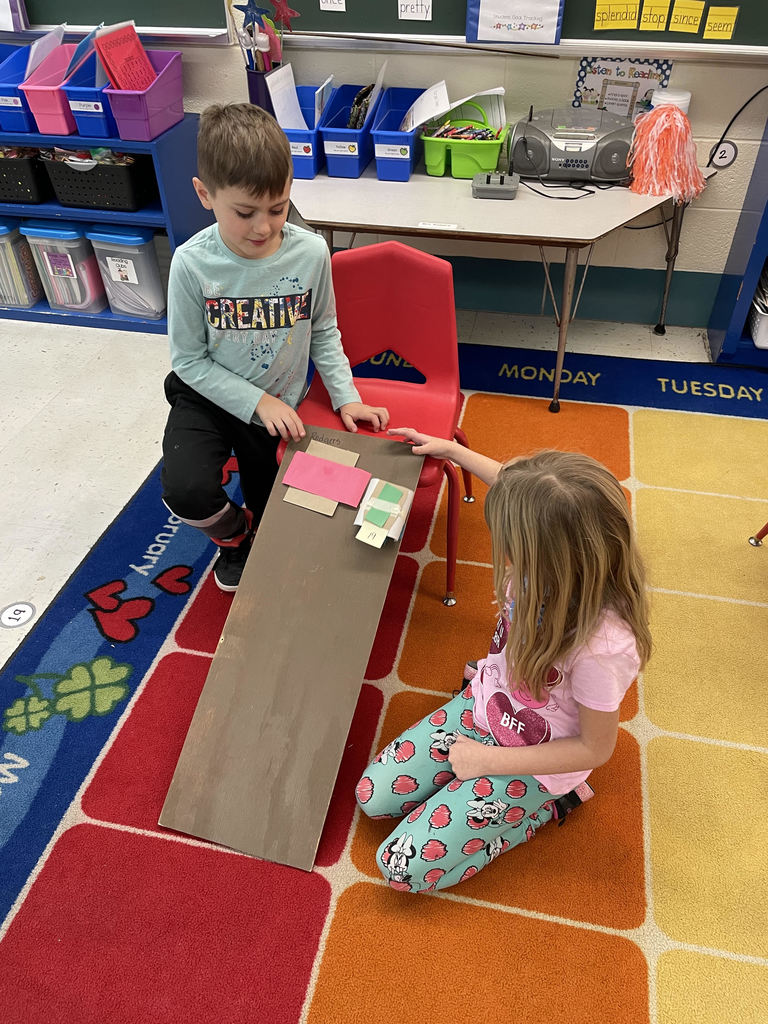 Online sign ups are now open for Belpre rec baseball and softball spring season. This is for anyone interested in playing T-Ball up thru Junior High school baseball and softball. You can log on to their website at belprejrbaseballsoftball.org and click "Register Now" to sign up. Also, there will be a league meeting on Wednesday February 9th at 7:00 pm at the elementary school multi-purpose room. If you are interested in volunteering or have questions about the season, please plan to attend.

Congratulations Mrs. Tracy Varner - WTAP's Jan Dils Golden Apple Award winner for the month of January! Our fourth grade students and staff, the Golden Apple team, and Mrs. Varner's family surprised her with the celebration on Monday morning, showering her with gifts and applause. Mrs. Varner is a kind, caring teacher who is dedicated to making sure her students are engaged in learning. We are so thankful for her service! Catch more about Mrs. Varner's celebration Monday night on WTAP News.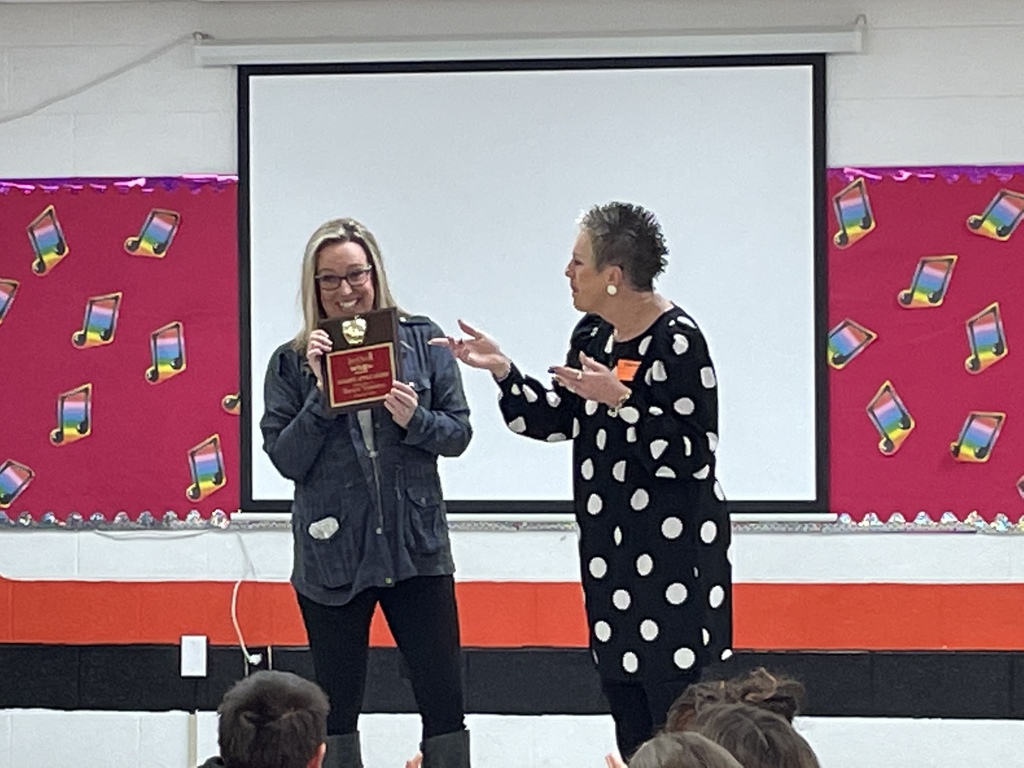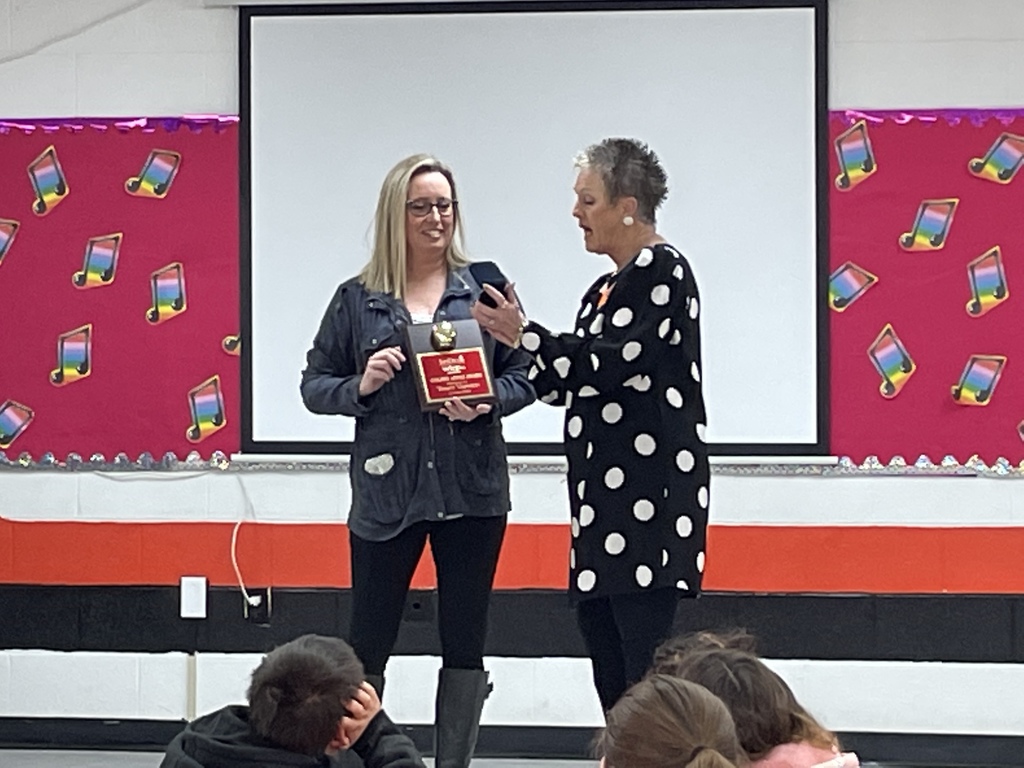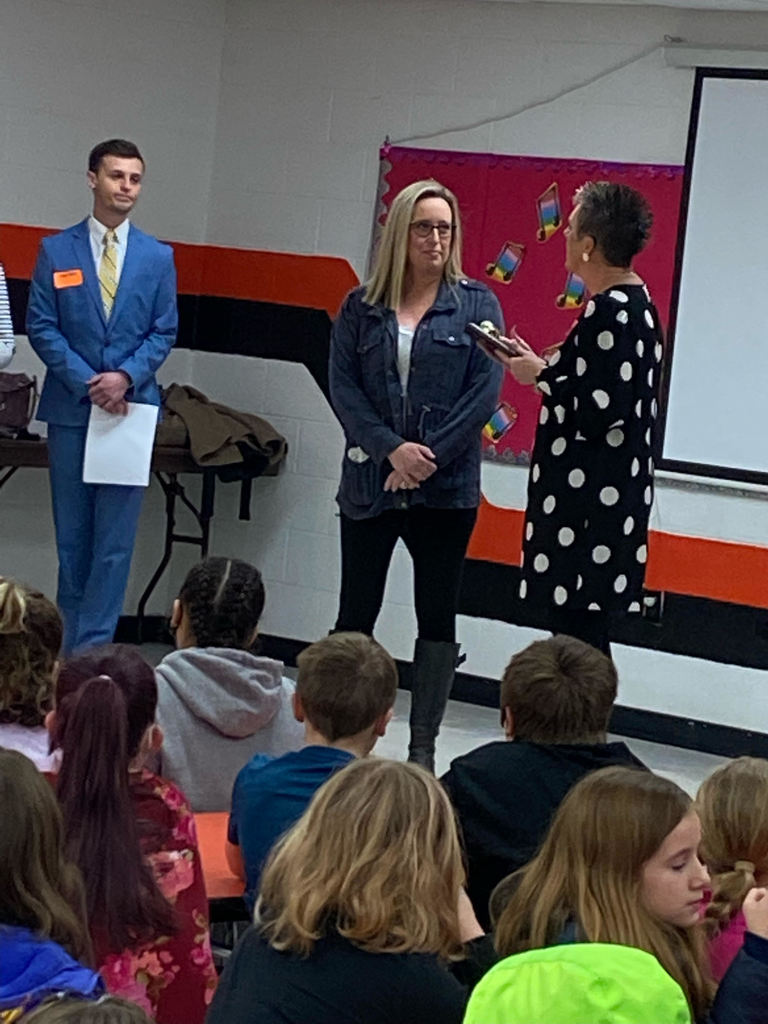 This week in athletics! Monday 1/31/22- BHS Girls Basketball/BJHS Girls Basketball (8th only) vs. South Gallia (home- all at BHS gym), BHS Boy Basketball/BHS Cheer vs. Caldwell (away), BJHS Boys Basketball/BJHS Cheer vs. South Gallia (away) Tuesday 2/1/22-BHS Boys Basketball/BHS Cheer vs. Southern (away) Wednesday 2/2/22- Athletic Booster Meeting (6:00pm in the BHS Library) Thursday 2/3/22- BHS Girls Basketball/BJHS Girls Basketball vs. Federal Hocking (away), BJHS Boys Basketball/BJHS Cheer vs. Federal Hocking (home) Friday 2/4/22- BELPRE YOUTH SPORTS NIGHT-BHS Boys Basketball/BHS Cheer vs. Eastern (home) Belpre student as mission sponsor: Belpre Youth Basketball Saturday 2/5/22- No events

Due to inclement weather, Belpre City Schools will be closed January 28, 2022. This will be our first blizzard bag day. Most blizzard bags assignments can be found on our website but some may be directly communicated by your student's teacher later today.

People helping people! With the help of some wonderful community members, the Belpre High School Post-School Readiness Class was able to surprise neonatal nurses at O'Bleness Hospital and emergency room nurses working Christmas Eve and Christmas Day at the Belpre ER with a small thank-you gift. The idea behind this community service project was inspired by senior Aleah Mayle whose mom, Amanda, is a manager of the labor and delivery floor at O'Bleness Hospital in Athens. Aleah along with classmates, Madison Burton, Brylee VanMeter, Casey Rose, Corey Harvey, Max Markham, and Tevin Busch, planned the project, collected donations, and assembled the gift bags. The class would like to give a special thanks to Birt Blake, Pam Church, Sheila Kruger, Kathy Mullen, and Cathy O'Donnell for their generous donations as well as all of the area nurses who work tirelessly to care for our community every single day.

Scheduling Time for grades 7-12! Student Registration Graphic HIGH SCHOOL REGISTRATION OPENS SOON! Sam Pepper, Principal JAN 19, 2022 The time has come for our students to start scheduling classes for next year! We know this is an exciting yet stressful time, and we are changing our process this year to make it easier for students and families. We know it can be hard to pick the right classes and make sure everything is submitted on time. and we want to make it as painless as possible for everybody involved by releasing clear instructions and dates for upcoming events. To that end, we have created a new Academic Handbook for the 2022 - 2023 school year that includes updates policies, course descriptions and scheduling forms that will be used this year. Please click here for an electronic copy. Thanks to our IT Department, students will be able to view the course handbook on the Belpre website or directly from a link on their Chromebook. Parents, you should also expect to get a direct email explaining how registration will work this year and a copy of the handbook. This handbook will provide parents and students with easy access to available courses and their descriptions. This year we will have a new schedule request for that will be handed out to all students by the end of January. Unlike prior years, we will be working to schedule directly with students and families prior to the end of the school year and the schedule request form will need to be signed by a parent before we begin the registration process. Rising seniors will be registered first; all current juniors will need to have turned in their signed schedule requests to Mrs. Miller's office on or before February 28th. Once Mrs. Miller has finished meeting with the juniors, she will start scheduling all current 8th, 9th and 10th graders. All students will have to have their signed schedule requests turned in on or before March 31st. Scheduling meetings will happen prior to this date. Students potentially interested in College Credit Plus courses for the next year will need to view the CCP video and completed the letter of intent - more details on those items will be communicated by February 15th and will remain open through April 1st. Once all schedules have been created, all high school students will be able to view their schedules for next year in Infinite Campus prior by June 3rd. We will be posting reminders on the website throughout the next few months. We encourage students and parents to take their time in this process, and reach out if they need any help. Mrs. Jennifer Miller can be reached at
bc_jmiller@belpre.k12.oh.us
if you have any questions or if parents would like to schedule a conference directly with her. Let's finish this year out strong while setting our students up for success next year! Find Us Belpre City Schools 2014 Rockland Ave Belpre, OH 45714 Phone: (740) 423-9511 Fax: (740) 423-3050 Schools

Due to inclement weather, Belpre City Schools will be closed Tuesday January 25, 2022.